Original Faith No More Vocalist Chuck Mosley Dies Aged 57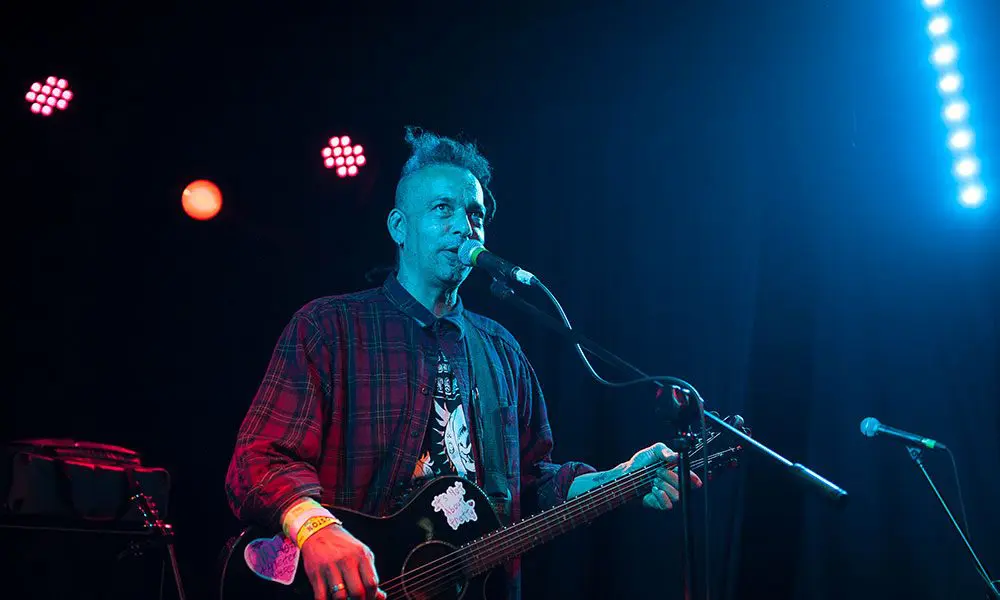 Chuck Mosley, the original vocalist with alt-metal trailblazers Faith No More, has died at the age of 57.
"After a long period of sobriety, Charles Henry Mosley III lost his life, on November 9th, 2017, due to the disease of addiction," Mosley's family wrote in a statement. "We're sharing the manner in which he passed, in the hopes that it might serve as a warning or wake-up call or beacon to anyone else struggling to fight for sobriety. He is survived by long-term partner Pip Logan, two daughters, Erica and Sophie and his grandson Wolfgang Logan Mosley."
Chuck Mosley helped pioneer what would eventually become referred to rap-rock on the band's first hit, 1987's intense MTV breakthrough hit 'We Care a Lot.' He left the band shortly after and did a stint as the singer of Bad Brains in the early 1990s. After embarking on a solo career, he made a handful of onstage guest appearances in the years since Faith No More's 2009 reunion.
Mosley first appeared during the vibrant early 1980s punk rock scene in Los Angeles, playing keyboards in The Animated, the New Wave outfit also including future Faith No More founder Billy Gould and his own Haircuts That Kill. Mosley joined Faith No More in 1985, adding his animated post-punk vocal delivery and rapping to the band's highly distinctive sound, which drew from funk, metal, hip-hop and pop.
The band's acclaimed second album, Introduce Yourself, spawned two of their key singles, 'Anne's Song' and the hit 'We Care a Lot', bringing the band to national attention. The song is now best known as the theme to popular Discovery Channel series Dirty Jobs.
Faith No More - We Care a Lot (Official Music Video) [4K]
During his stint in the band, Mosley's behaviour was often volatile and unpredictable. In the most famous incident of the era, he fell asleep onstage at the Introduce Yourself release party. Faith No More eventually split with Mosely, taking on teenaged firebrand Mike Patton and going on to achieve major international recognition with platinum-selling 1989 album The Real Thing.
In 1990, Mosley briefly replaced Paul 'H.R' Hudson as the vocalist for hardcore punk pioneers Bad Brains. Following one of that band's many break-ups, he formed funk-metal band Cement, who were derailed after Mosley broke his back in a bus accident. He moved to Cleveland, Ohio, in 1996, working at restaurants and focusing on being a father.
In 2009, Chuck Mosley released his solo debut, Will Rap Over Hard Rock For Food, featuring an appearance from famous Faith No More fan, Jonathan Davis of Korn. His long out-of-print 1985 debut LP with Faith No More, We Care a Lot, was reissued in 2016. The band celebrated the re-release by reuniting most of the vintage line-up ­– billed as Chuck Mosley and Friends – for two shows in California.
Format:
UK English