Chumbawamba's 'Tubthumping' Featured In Intuit's Quickbooks/Mailchimp Super Bowl Commercial
The 1997 song was a massive global hit for the UK band. Today, it remains an enduring anthem.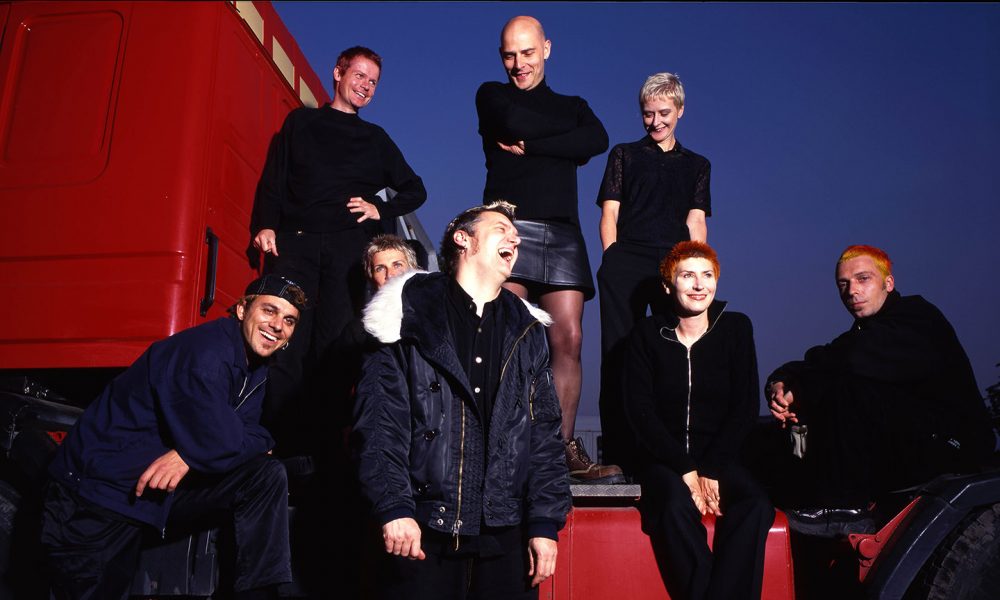 During this Sunday's Super Bowl, Intuit announced their QuickBooks/Mailchimp merger with a new commercial, featuring "Tubthumping" by Chumbawamba. In the ad, small business owners feel stressed out by timesheets and advertising, and turn to the company to help get organized. The spot closes triumphantly with the anthemic hit.
The appearance of Chumbawamba's music in the Super Bowl commercial is particularly special. Though their songs have appeared in countless movies over the years, the group has long shied away from lending their music to commercials. This is one of those rare instances.
One of the most memorable hits of the 90s, Chumbawamba's "Tubthumping" was released in August 1997, ahead of the British band's eighth studio album (and major label debut), Tubthumper. An immediate earworm, the single quickly became a massive global hit, landing at the top of the charts in Canada, Australia, and Ireland, among other territories, and peaking at No.6 in the US. At home in the UK, the track – which features the uplifting lyrics, "I get knocked down/But I get back up again" – hit No.2 on the Singles Chart, and received a Brit Award nomination in 1998 for "Best British Single."
Chumbawamba - Tubthumping
"To 99% of people we just had that one song, but there is always the 1% who listen to the rest of the album (Tubthumper) and like it enough to listen to more," guitarist Boff Whalley told The Guardian in 2016. "I still really like 'Tubthumping.' I don't feel embarrassed by it at all. I know some bands who hate their songs being popular, but I just think, 'Get off your high horse!' The whole point of art is to have an audience."
More than two decades after its release, the song continues to endure, while its high-energy music video currently sits at 39 million views. Although the band officially broke up in 2012, their legacy most certainly lives on.
Listen to Chumbawamba's "Tubthumping" on Apple Music or Spotify.