Cian Ducrot Shares 'I'll Be Waiting' Music Video
Ducrot also directed the visual.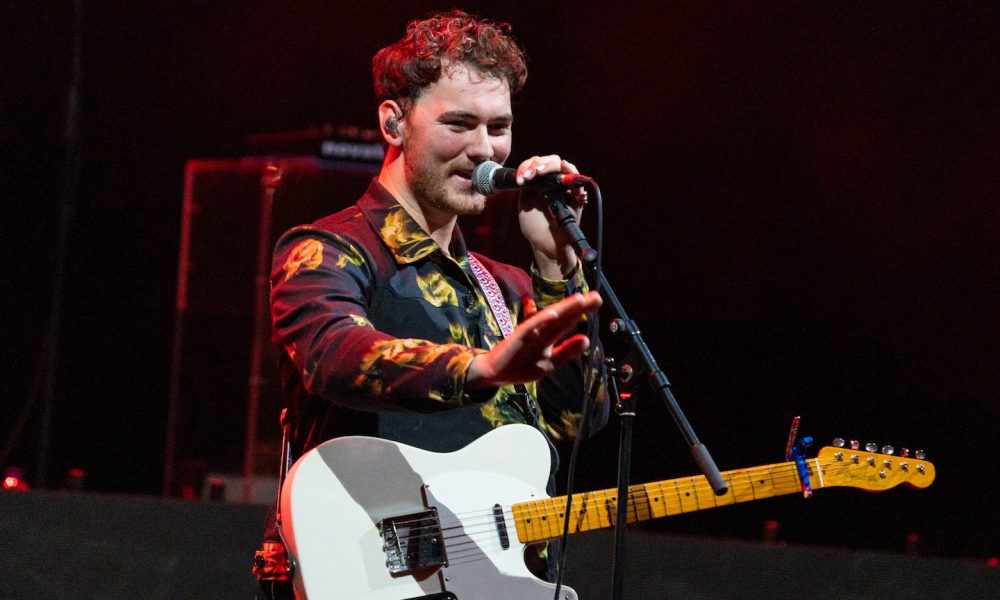 Irish artist Cian Ducrot has released the official music video for single "I'll Be Waiting," a song that is taking over the internet.
His most personal video to date, the songwriter and multi-instrumentalist has been having a huge winter with the track, his second biggest song in a matter of months following the huge UK hit "All For You." Directed by Cian himself, the video centers around two brothers and the fraught relationship with their father.
Cian Ducrot - I'll Be Waiting (Official Video)
Released in November last year, Irish singer, songwriter, producer, and multi-instrumentalist Cian Ducrot's fragile, heart-wrenching ballad "I'll Be Waiting" is shaping up to be one of 2023's biggest songs. Fueled by fan power on TikTok–where Ducrot has 3.1M followers and over 72M likes, with a recent viral video of Ducrot performing a surprise gig on public transport hitting 56M plays–"I'll Be Waiting" has started to take on a life of its own, steadily climbing the UK Top 40 and currently sitting pretty at number 22. It's also currently charting in five other countries, and on Spotify in 19 territories worldwide.
A plain-speaking, emotionally eloquent, universal ballad, "I'll Be Waiting" carries a specific meaning for its heart-on-his-sleeve writer. "It's a story of waiting for someone you love to show up, but they tend to not show up when you need them," he explains.
For the classically-trained Ducrot, songwriting has always been cathartic: "I just really love emotional music. That's what I'm drawn to." This was evident on last year's breakthrough single, "All For You," which spent four months in the UK top 40 and peaked at No.19. Its success–assisted by a duet with previous touring partner Ella Henderson–led to him announcing his own UK and Europe tour, which has now completely sold out.
Last month, Ducrot shared some festive comfort with his fans in the form of a cover of "Hallelujah" and a "Sad At Christmas" take on the aforementioned "I'll Be Waiting."
Ducrot's version of Jeff Buckley's classic song "Hallelujah" features the star singing emotively over a poignant piano backing. In a live video of the same cover, the musician is joined by the Royal Northern College of Music Student Choir, who add yet more tenderness to the stunning version.