Clare Declares His Return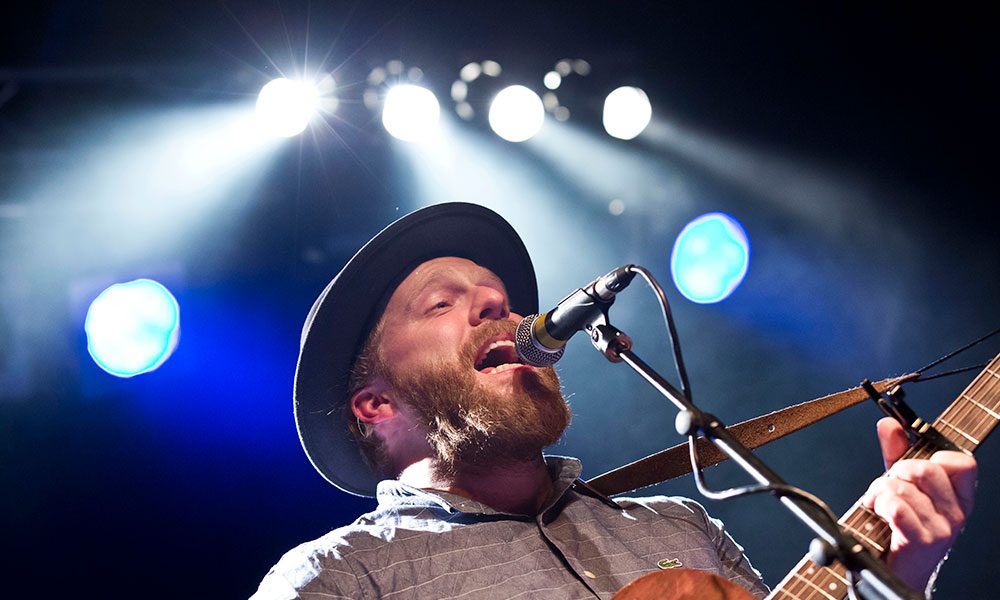 Alex Clare, the Londoner whose 2012 Island single with Sub Focus, 'Too Close,' became a five-million-selling global monster, is back. He's announced the July 7 UK release of his new single for the famous label, 'War Rages On'. Two weeks later, he'll follow his debut album 'The Lateness of the Hour' (which sold half a million worldwide and went gold in his home country) with a sophomore set called 'Three Hearts.'
The album has some very heavyweight writing collaborations, with the likes of Dan Wilson (the former Semisonic man who's helped create hits for Adele and Taylor Swift), Steve Booker (John Newman, Duffy) and Ben Hudson.
'Too Close' reached No. 4 in the UK and No. 7 in the US, where it sold a spectacular two million downloads. That led to a BRIT nomination for Best British Single, as the track also became a No. 1 hit in Germany and went top ten in France and Austria. Alex's also become a frequent guest with other artists, singing with John Newman on Rudimental's top 20 hit of 2012, 'Not Giving In,' and another UK top tenner with Sub Focus last year, 'Endorphins.'
"The new music definitely represents the big changes in my life," says Clare. "'The Lateness of the Hour' was a very cathartic album, I was getting a lot of things off my chest. But the new record is very much an album of thanksgiving, of gratitude that things have worked out pretty sweetly for me."
Alex Clare will also be headlining the Futures Stage at the V Festival in the summer and will confirm a big London show in June soon, with another at Shepherd's Bush Empire on November 10.
Format:
UK English