Cocteau Twins To Release New 4-CD Set 'Treasure Hiding – The Fontana Years'
The collection includes the band's two Fontana albums 'Four Calendar Cafe' and 'Milk And Kisses' plus numerous extras.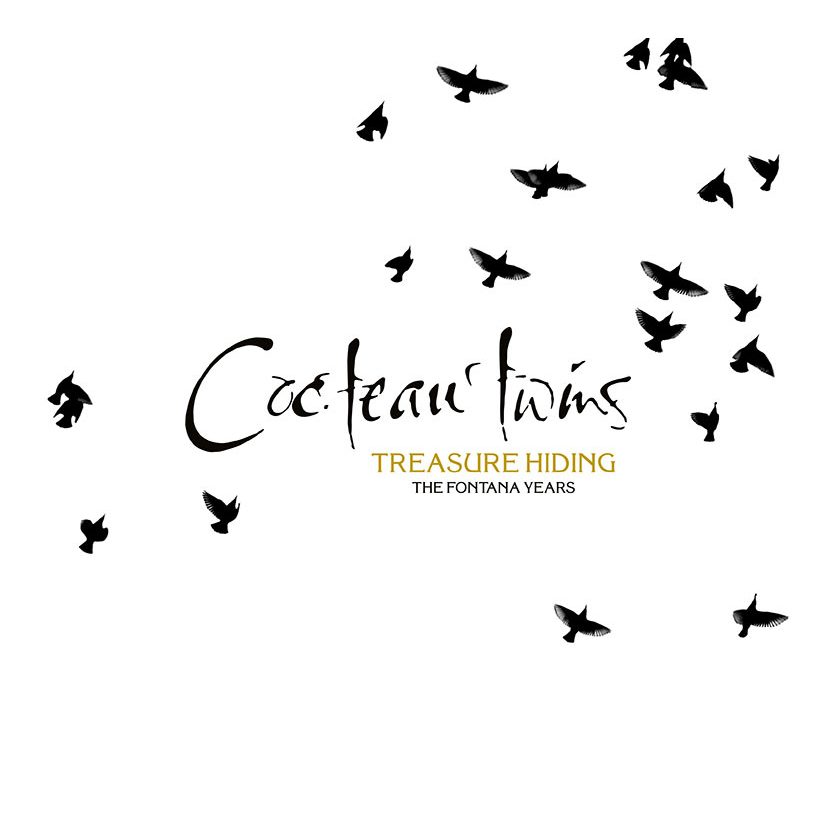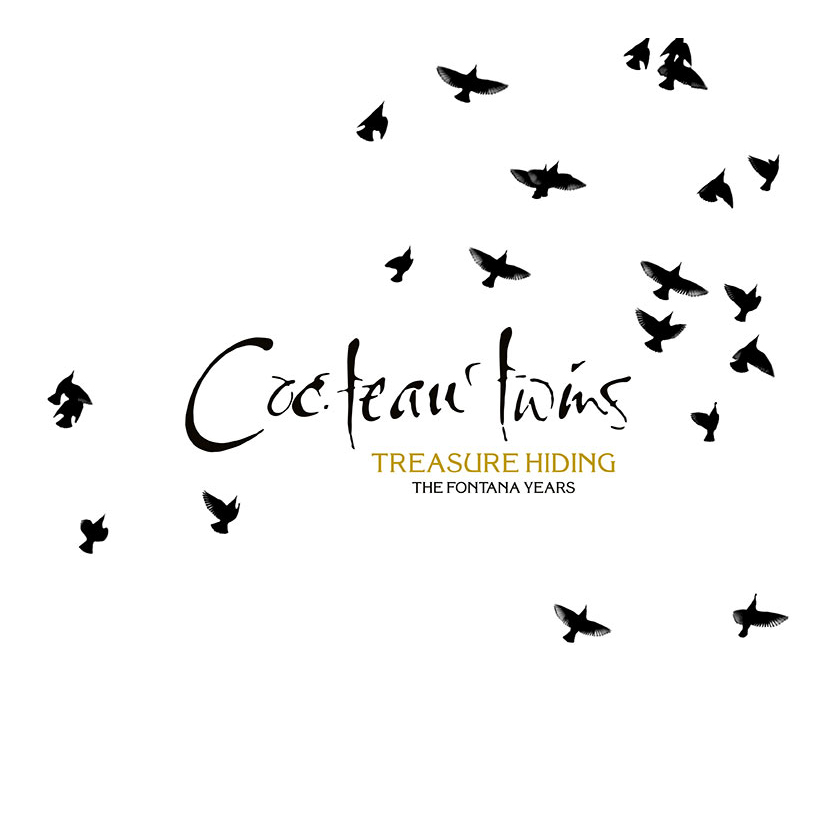 Ethereal indie-pop legends The Cocteau Twins are set to release on a new 4-CD set, Treasure Hiding – The Fontana Years on 12 October through UMC/Mercury. This new set brings together the two albums that Cocteaus recorded for Fontana, Four Calendar Café (1993) and Milk and Kisses (1996), along with further B-sides, EPs, Radio One sessions and the occasional rarity.
Treasure Hiding was mastered at Abbey Road, from the original tapes, and approved by the Cocteaus' founding member, Robin Guthrie. Housed in a study box designed by James Isaacs, the set is completed with a booklet, featuring photos and a discography from the era plus sleeve notes by noted author, Chris Roberts.
Founded in Grangemouth, Scotland in 1979 by guitarist Robin Guthrie and bassist Will Heggie and later completed by Guthrie's girlfriend Elizabeth Fraser, Cocteau Twins became something of a phenomenon, renowned for their unique, ethereal sound.
Cocteau Twins - Violaine [Live 1996]
Following Heggie's early departure and the group's brief period as a duo, they were joined by multi-instrumentalist Simon Raymonde in 1983. Elizabeth Fraser's singular vocal delivery swooped, shimmered and beguiled in equal measures and the group quietly exerted their influence on an impressive line-up of musicians, including Prince, Annie Lennox, Slowdive, Lush, My Bloody Valentine and Curve.
Throughout the 1980s Cocteau Twins were synonymous with Ivo Watt-Russell's 4AD label to whom they signed in 1982 and went on to record six studio albums. Constantly evolving, morphing and taking on new forms throughout the 1980s and into the 90s, Cocteau Twins eventually split from 4AD and recorded their last two albums for Fontana, Four Calendar Café and Milk and Kisses.
Treasure Hiding – The Fontana Years is out on 12 October. Scroll down to read the full tracklist and buy it here.
Treasure Hiding – The Fontana Years:
Disc One:
'Know Who You Are at Every Age'
'Evangeline'
'Bluebeard'
'Theft, And Wandering Around Lost'
'Oil of Angels'
'Squeeze-Wax'
'My Truth'
'Essence'
'Summerhead'
'Pur'
Disc Two:
'Violaine'
'Serpentskirt'
'Tishbite'
'Half-Gifts'
'Calfskin Smack'
'Rilkean Heart'
'Ups'
'Eperdu'
'Treasure Hiding'
'Seekers Who Are Lovers'
Disc Three:
'Mud and Dark' ('Evangeline' single)
'Summer-blink' ('Evangeline' single)
'Winter Wonderland' (Snow EP)
'Frosty the Snowman' (Snow EP)
'Three Swept' ('Bluebeard' Single)
'Ice-Pulse' ('Bluebeard' Single
'Bluebeard' (Acoustic Version) ('Bluebeard' Single)
'Rilkean Heart' (Twinlights EP)
'Golden-Vein' (Twinlights EP)
'Pink Orange Red' (Twinlights EP)
'Half-Gifts' (Twinlights EP)
'Feet Like Fins' (Otherness' Single)
'Seekers Who Are Lovers' ('Otherness' single)
'Violaine' ('Otherness' single)
'Cherry Coloured Funk' ('Otherness' (Seefeel Remix)
'Tishbite' ('Tishbite' single)
'Primitive Heart' ('Tishbite' single)
'Flock of Soul' ('Tishbite' single)
'Round' ('Tishbite' single)
'An Elan' ('Tishbite' single)
Disc Four:
'Smile' ('Violaine' single)
'Tranquil Eye' ('Violaine' single)
'Circling Girl' ('Violaine' single)
'Alice' ('Violaine' single)
'Circling Girl' (Volume Track)
'Touch Upon Touch' (Volume Track)
'Serpentskirt' (Mark Radcliffe Session, 12 March 1996)
'Golden-Vein' (Mark Radcliffe Session, 12 March 1996)
'Half-Gifts' (Mark Radcliffe Session, 12 March 1996)
'Seekers Who Are Lovers' (Mark Radcliffe Session, 12 March 1996
'Calfskin Smack' (Robert Elms Session, 10 April 1996)
'Fifty-Fifty Clown' (Robert Elms Session, 10 April 1996
'Violaine' (Robert Elms Session, 10 April 1996)
Format:
UK English