Coi Leray Talks 'COI,' Favorite Rappers, And More In Apple Music Interview
Leray's new album 'COI' is out now.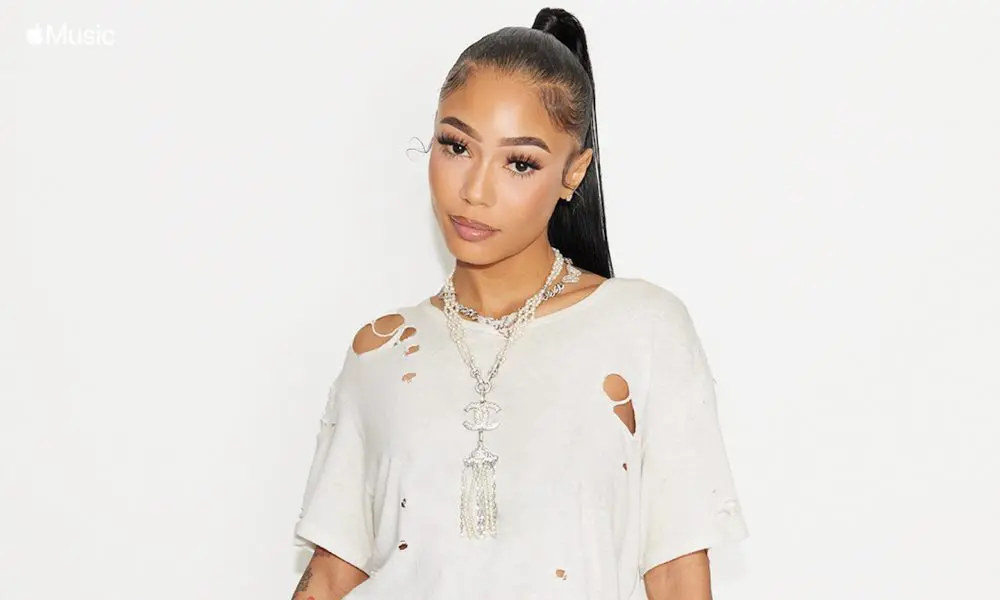 Coi Leray joined Ebro Darden on Rap Life Radio on Apple Music 1 to discuss her second album COI, which is out today, June 23. In the wide-ranging interview, the rapper discusses receiving backlash for her XXL freestyle, rap beefs, and more.
She also discusses embracing an entrepreneurial spirit as a teenager on the streets of New Jersey, the rappers she looks up to, her relationship with her father and addressing him on her track "Man's World," working with David Guetta, her relationship with Saucy Santana, why she loves Lola Brooke, criticism for using too many samples, and more.
Coi Leray: New Album 'COI', XXL Freestyle, & Commenting on Body Shaming | Apple Music
She also reflected on naming her new album COI, saying, "I feel like even just self titling it Coi, I want people to understand everything that is just about me. At home they call me Coi, Coi Leray is my brand. But my mom, everybody, you or anybody here in the room, I would want you to call me Coi 'cause it's a personal thing."
Regarding her childhood in New Jersey, she says, "So my mom started working late in the bar and she would do three to one o'clock in the morning, three o'clock, two o'clock in the morning. My older brothers, I'm the only girl, my older brothers was out in the streets doing what they needed to do. Every man for themselves. And me, my mom trusted me so much I could do whatever. And it was at a point where my mom couldn't give me what I want, she couldn't give none of us what we wanted financially.
"So I felt like she was able to give us what we want by the freedom and just trusting us and letting us kind of figure it out. So yeah 13, I lost my virginity very young. Between 13 and 14 I started selling drugs. I dropped out of high school 16, didn't finish ninth grade. And I always worked, I worked at sales and I had my own apartments. I ended up working…I'm so smart, I feel like I was born a genius. I swear, I feel like if they test my IQ it's something high. Yeah, and I always just been on my own. I feel like that's what made me who I am today."