Collective Soul's '7even Year Itch: Greatest Hits 1994-2001' Set For Vinyl Debut
Originally released in 2001, the album will be reissued by Craft Recordings on December 1.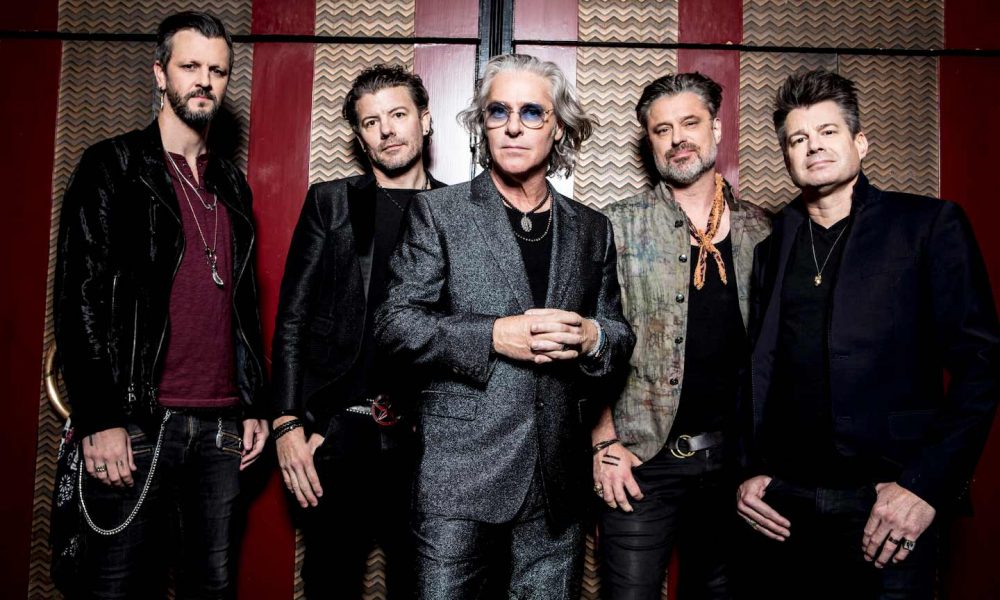 Southern alt-rockers Collective Soul's 7even Year Itch: Greatest Hits, 1994-2001, is set to makes its vinyl debut through Craft Recordings on December 1. Originally released in 2001, the compilation traces the apex of the band's career – from their 1993 breakthrough, "Shine," through '90s staples like "The World I Know," "December" and "Heavy." Continuing the through-line, 7even Year Itch also includes the group's 2000 collaboration with Elton John, "Perfect Day," as well as "Next Homecoming" and "Energy," both of which appear exclusively in this collection.
Collective Soul was formed in 1992 in Stockbridge, GA, by singer and songwriter Ed Roland, rhythm guitarist Dean Roland, bassist Will Turpin, guitarist Ross Childress, and drummer Shane Evans. Thousands of miles away from Seattle's rising grunge scene, the band offered their own twist on the genre – blending influences of Southern hard rock and gritty soul into their songs. That winning recipe brought the band near-instant success, as a demo of their song "Shine" gained momentum on the local airwaves. Within months, the anthemic single had found significant commercial airplay, leading to a contract with Atlantic Records.
In 1993, "Shine" was re-released, serving as the lead single for Collective Soul's debut album, Hints, Allegations & Things Left Unsaid. With the support of a label, the song achieved even greater heights – topping Billboard's Mainstream Rock chart and peaking at No.11 on the Hot 100. The single also brought the band international fame, becoming a Top 10 hit in Canada and Australia and landing at No.11 on the UK pop charts. Following the success of their debut, the band returned in 1995 with their self-titled sophomore album. Their highest-selling LP to date, Collective Soul included many of the group's biggest hits, including "December" and the reflective "The World I Know" – both of which topped Billboard's Mainstream Rock chart, went Top 20 on the Hot 100 and peaked at No.2 and No.1, respectively, in Canada.
Collective Soul - Shine (Official Video)
Going back to basics, the five-piece rented a remote cabin and poured their emotions into their songwriting for 1997's Disciplined Breakdown. The album reflected Collective Soul's mindset at the time, including "Forgiveness," "Listen" and "Precious Declaration." The latter two songs returned the band to the top of the Mainstream Rock chart, while "Precious Declaration" was another Top 5 hit in Canada.
The group's fourth studio album, Dosage, marked another creative turning point, as they incorporated a variety of electronic effects, loops and synths. Released in 1999, Dosage featured one of the quintet's most successful Mainstream Rock hits, "Heavy." The biting, yet hook-filled song spent 15 weeks at the top of the chart and garnered further attention when it was featured in the popular Electronic Arts game, NHL 2001. The lushly arranged "Run," meanwhile, topped Billboard's AAA chart – thanks in part to its appearance in the popular 1999 film, Varsity Blues.
7even Year Itch continues through the turn of the millennium, with hits off Collective Soul's fifth album, Blender. Released in 2000, Blender found the band moving further towards pop – particularly in tracks like "Why Pt.2" and the funky "Perfect Day" – a collaboration with legendary singer-songwriter Elton John. The compilation also collects several non-album singles, including the longtime favorite "She Said." Originally featured in the 1997 Scream 2 soundtrack, the song also appeared as a hidden track on Dosage. Additionally, as an exclusive at the time of its release, 7even Year Itch gifted fans with two new tracks: "Energy" and "Next Homecoming." Both songs, as well as the album, marked Ross Childress' final work with Collective Soul.
7even Year Itch was released on CD in September 2001. Selling more than 225,000 copies in its first year, the album reached No.50 on the Billboard 200 and went Platinum in Canada, where it peaked at No.9. Today, it has sold nearly 500,000 copies and remains an enduring favorite in Collective Soul's impressive catalog.