Damian Lewis Shares Emotive Single 'She Comes'; Announces New UK Dates
The actor and musician's Decca Records debut 'Mission Creep' is set for release on June 16.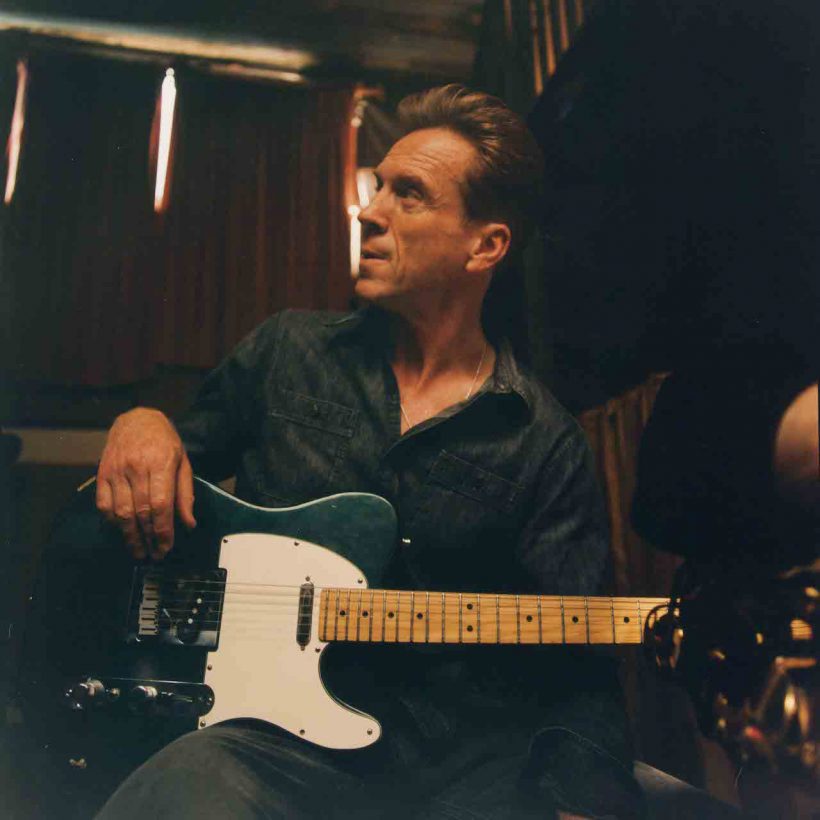 Damian Lewis has shared his emotive new single "She Comes," taken from his upcoming debut album Mission Creep, scheduled for release on June 16 via Decca. The single arrives with an official music video which you can check out below.
Reflecting on the process of writing the song, Lewis explains "'She Comes' is the first song I wrote for my debut album, so that makes it…my first song (That I've shared with the world, at any rate….). It's about ghosts, and one ghost in particular. The album has hybrid sounds all through it but this song leans heavily on a folk set up before crescendo-ing with a jazz feel brought by my brilliant band."
Discussing the video for "She Comes," he adds "We hoped to convey the feeling of an abandoned house, of the ghost of the woman that once lived there and a group of friends gathering to celebrate her."
Mission Creep is described as "a thoughtful collection of roots-y, rock and jazz-tinged songs that reveals a deep love of music." Lewis previously gave a foretaste of his distinctive sound on his soulful debut single "Down On The Bowery" and the blues-tinged "Zaragoza."
The album's origin story begins when Lewis, after leaving school, swapped the rigorous day-to-day regime that had dominated his life for 10 years for something altogether less structured. He took to the road with his guitar and went busking through continental Europe. This experience has stayed with Damian ever since and is reflected in his debut album.
Acting of course took over, and took off, with Lewis receiving great acclaim for his roles in shows such as Billions and Homeland, which have gone on to make him a household name. However, Lewis kept his hand in, playing the odd wrap party as part of a scratch band, but the idea of actually making a record only came to him during the COVID-19 Lockdown. With the time and space away from a busy acting schedule the star was able to throw himself into playing and writing songs, and the ideas started to flow. Damian was taken back to the time he played the guitar every day, but with the additional maturity and experience that an eventful life has given him.
Co-Presidents of Decca Label Group, Tom Lewis and Laura Monks, say "We are so delighted that Damian chose Decca. His songwriting is poetic, poignant and deeply personal. The album, recorded just down the road in Kentish Town, has a raw and refreshing honesty to it. Damian really opens his heart and invites us in. It is a thing of great beauty."
In addition to sharing "She Comes," Lewis has also announced a further selection of UK dates in Gateshead, Birmingham, Nottingham, Cardiff, Bristol, Brighton, Manchester and Leeds.
Damian Lewis plays the following UK shows in 2023 (New Shows in bold):
June 16: Black Deer Festival
June 19: Rough Trade East, London SOLD OUT
July 11: Union Chapel, London
September 8: Sage 2, Gateshead
September 9: Rescue Rooms, Nottingham 
September 15: Town Hall, Birmingham 
September 16: The Gate, Cardiff 
September 17: Thekla, Bristol 
September 29: The Old Market, Brighton 
September 30 – Band On The Wall, Manchester 
October 1– Brudenell Social Club, Leeds