Dawes Release Acoustic, Live, Album Versions Of 'Free As We Wanna Be'
The track was written solely, like most of the acclaimed 'Good Luck With Whatever' album, by frontman/guitarist Taylor Goldsmith.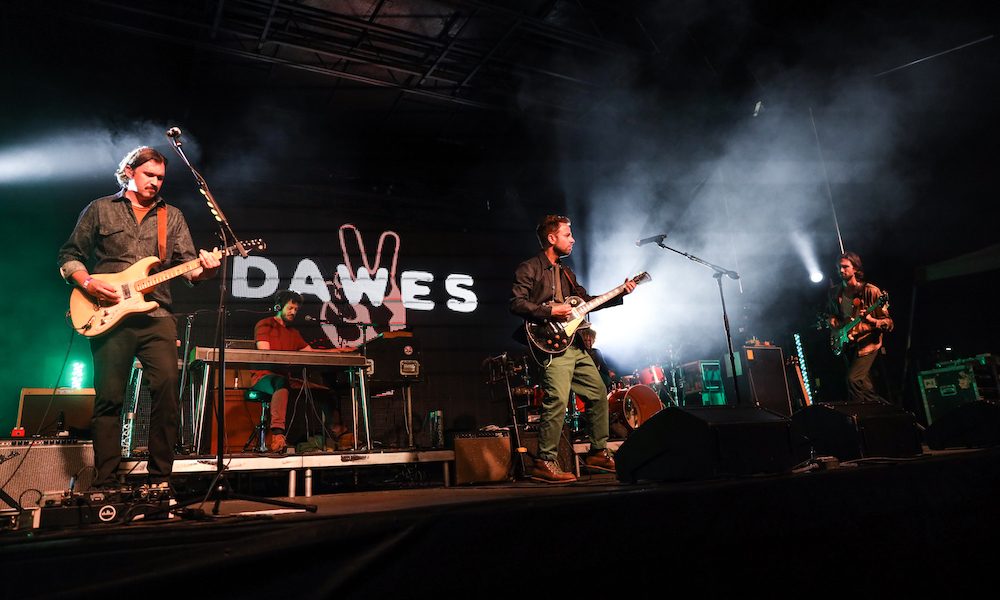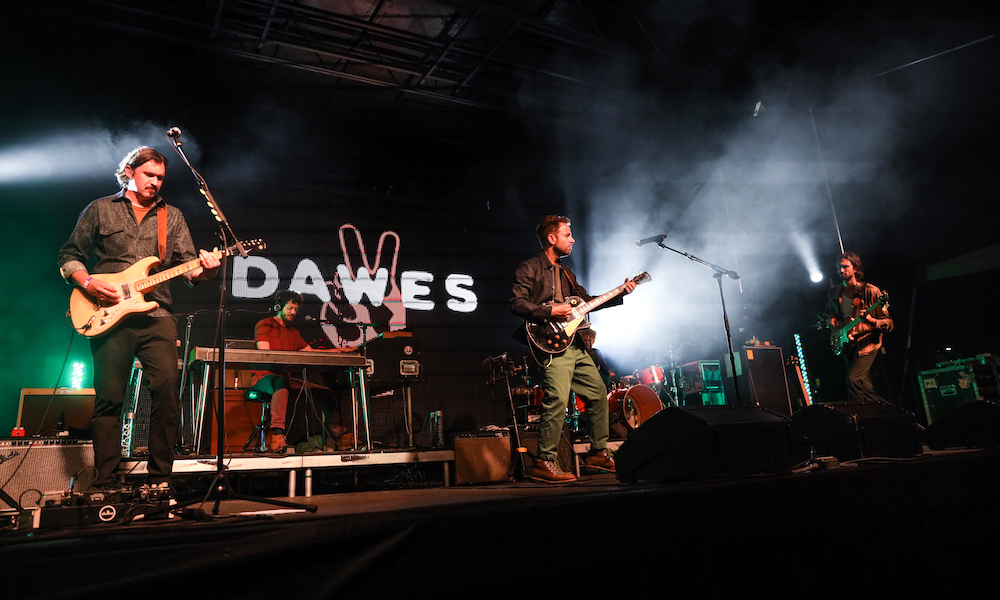 Dawes have followed the October 2020 release of their seventh studio album Good Luck With Whatever with today's (26) appearance of a new three-track single. It features acoustic, live and album versions of their song "Free As We Wanna Be."
The track was written solely, like most of the album, by frontman/guitarist Taylor Goldsmith. Their first since signing to Rounder Records, it was widely praised by critics, with American Songwriter declaring: "There isn't a single song here that doesn't creep under the skin and remain lodged there for the duration of the encounter. Every one speaks directly to its listeners and resonates with them as well." Variety, meanwhile, described the album as "wonderful" and Dawes as "one of rock's best bands."
Dawes - Free As We Wanna Be (Live)
"In the past, I've definitely been more precious about the way I wanted the songs to sound, but that's never as fun," says Goldsmith. "The music we make is everyone's mode of expression, and the other guys all have chops that I don't have and never will. The fact that we're able to lean on each other and celebrate each other as individuals just makes us so much more excited about getting to play together in this band."
In related news, "Memorized," Goldsmith's co-write with Siddhartha Khosla, recorded by Blake Stadnik and featured in the hit TV series This Is Us, has just been nominated as Best Song Written and/or Recorded For Television at the 11th annual Guild of Music Supervisors Awards. Stadnik plays Jack Damon in the series. The virtual awards event will take place on April 11.
Meanwhile, on February 12, Dawes' keyboard player Lee Pardini, who joined the band in 2016, released his debut solo album Homebodies. It's out on the GroundUP Music label, founded by Snarky Puppy bassist and bandleader Michael League, and features Pardini's Dawes bandmate Griffin Goldsmith on drums among other guests.
Dawes' Good Luck With Whatever can be bought here.