Hear Dead Poet Society's New Single 'Loveyoulikethat'
The song comes ahead of the band's debut album, '-!-.'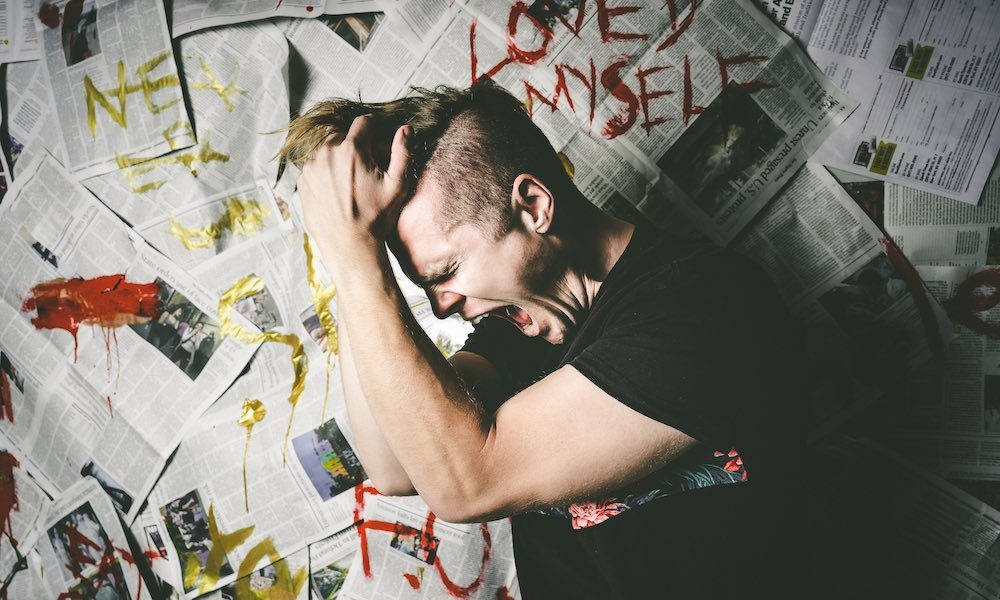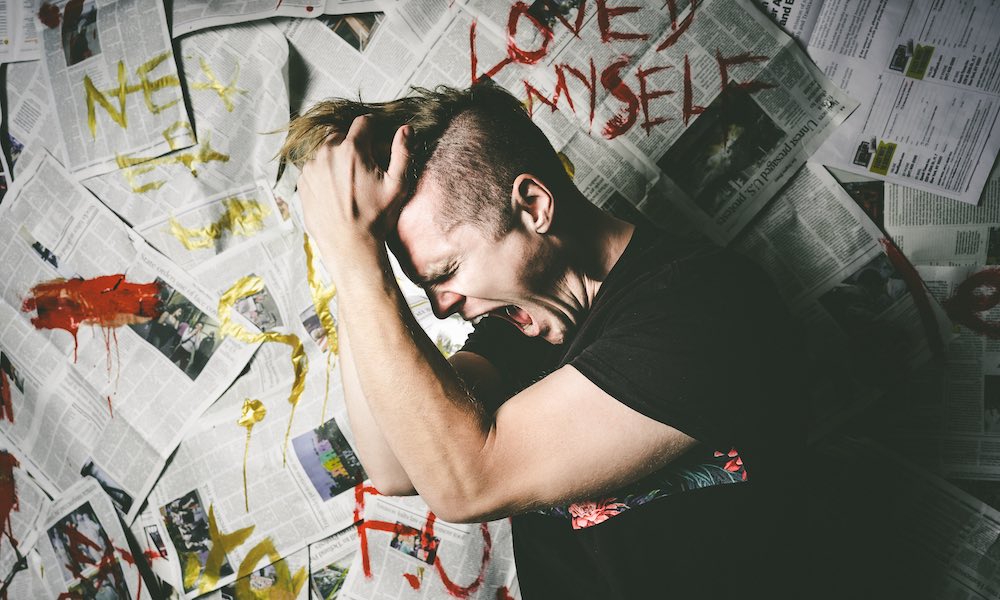 Los Angeles rock band Dead Poet Society has shared another searing new single with fans called ".loveyoulikethat." The song comes ahead of their debut full-length,  -!- (otherwise known as The Exclamation Album), which hits stores and streaming platforms on March 12 via Spinefarm Records.
The haunting break-up song features driving guitar licks and urgent, soaring vocals from frontman Jack Underkofler. Commenting on the song, Underkofler said, "The final moments of a long-term relationship can be crushing. But what's more important – being honest with your love or bringing them happiness? They don't always coincide."
Dead Poet Society - .loveyoulikethat. (Official Audio)
Interestingly, the unique sounds coming from guitarist Jack Collins aren't just due to effects pedals. "Our former bass player actually took a soldering iron and soldered the frets off," he recalls of the old, seven-string guitar that he bought back in high school. "You couldn't play it normally at all."
"Years later it was sitting in my closet, and I decided to pick it up again because I got really bored," he continued. While the instrument couldn't produce traditional chords or scales, "it became the new way for us to write music – it opened up a door into this whole new world we discovered."
Dead Poet Society – which also features the talents of drummer Will Goodroad and recent addition Dylan Brenner on bass – formed in 2013, while Collins, Underkofler, and Goodroad were attending the prestigious Berklee College of Music in Boston.
Initially, the musicians bonded over a love of Coldplay, but their tastes grew over time, as they found inspiration from heavier acts like Royal Blood and Led Zeppelin, modern art-pop artists like St. Vincent, and even hip-hop experimentalists like Tyler, the Creator.
"Heavy music is the way we communicate – it happens to be rock music, but the expression itself and what we're trying to say and how we want to make people feel is unique," explains Collins. "Our goal is to make someone feel something they haven't felt before."
While largely self-produced, the eclectic -!- features a handful of tracks co-helmed by studio veteran Alex Newport, whose numerous credits include At The Drive-In, Bloc Party, and Two Gallants. Highlights include the anthemic "Been Here Before," which pairs a stadium-sized chorus with angular guitars and Brenner's blown-out fuzz bass; the cinematic "I Never Loved Myself Like I Loved You," which blooms into a dream-pop singalong; and the electrifying lead single "Coda," which the band released last month.
Fans in the UK can catch Dead Poet Society in June at the Download Festival, where the band will join an all-star line-up, including Kiss, Megadeth, Biffy Clyro, and System of a Down.
-!- is available March 12 and can be preordered here.