Death From Above 1979 Return With 'One + One'
The Canadian dance-punk duo's first album in four years, 'Is 4 Lovers,' is out March 26.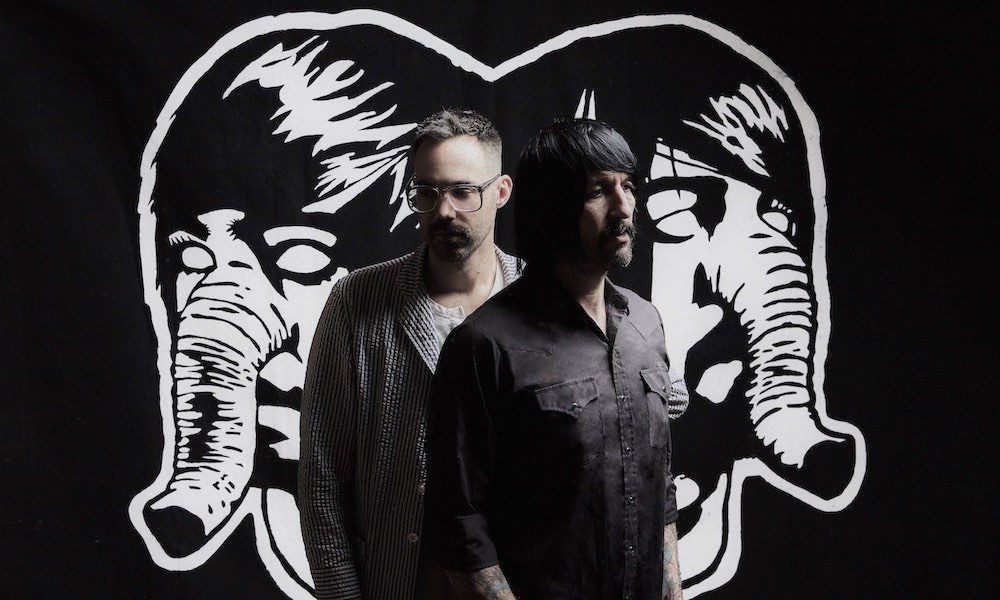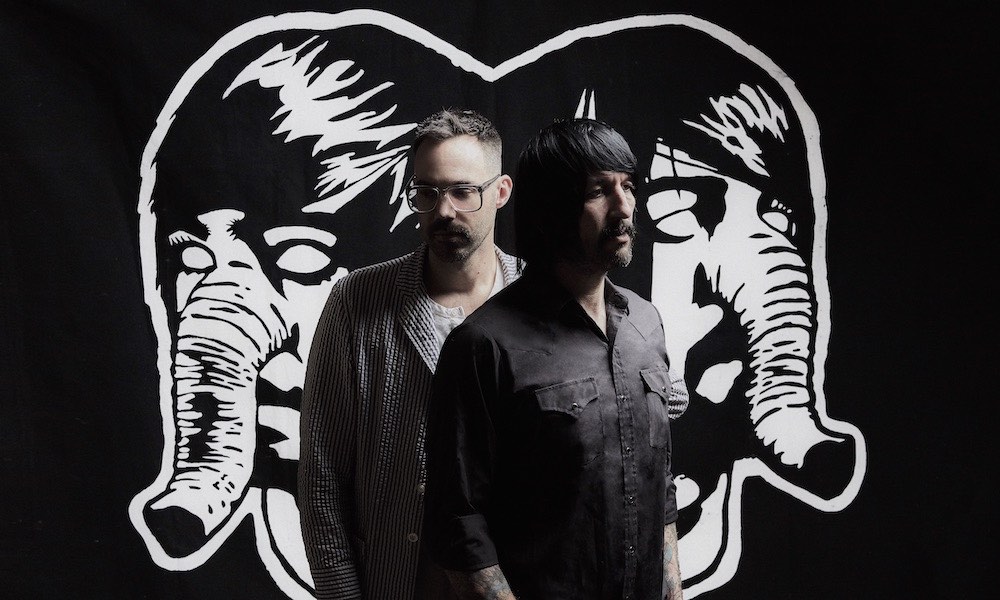 Canadian dance-punk pioneers Death From Above 1979 have returned with their first new music in four years. The duo (made up of drummer and vocalist Sebastien Grainger and bassist Jesse F. Keeler) shared a brand new single, "One + One," and announced their fourth studio album, Is 4 Lovers, out March 26 via Universal Music Canada/ Spinefarm.
Alongside the high-energy "One + One," DFA 1979 shared an equally kinetic music video, directed by Eva Michon, who also helmed the band's 2014 documentary, Life After Death from Above 1979. Shot in Marmora, Ontario, the visual was inspired by the photography of artist David Hockney and created as a collage of disparate frames and moments.
"Since we started playing people would come up to the stage and after and say: 'I can't believe there's just two of you,'" explained Grainger in a press release. "The video for 'One + One' is Eva's way of showing that our band is greater than the sum of its parts. It's Death From Above 1979 in multitudes."
Death From Above 1979 - One + One (Official Music Video)
Grainger also offered background on the duo's latest single: "'One + One' is a love song. It's the karmic sequel to [2004's] 'Romantic Rights,'" he revealed. "My wife, Eva, became pregnant not long after we started working on the song and after hearing an early version she said, 'I wish this song was dancier'. So I went back into the studio and re-worked the drums. As the record was taking shape, every time I would come home from the studio the baby would start dancing in Eva's belly. Even before I walked in the room the party would start. One plus one is three, that's magic!"
The forthcoming Is 4 Lovers, which Grainger and Keeler wrote, produced, mastered, and recorded entirely by themselves, marks DFA 1979's first album since 2017's Outrage! Is Now. According to a press release, the anticipated title "captures the creation of a totally new sound and a reimagining of the format they created more than 20 years ago."
Ahead of the album, the duo is offering a new line of merch and limited-edition autographed vinyl – all available exclusively on DFA 1979's website.
Is 4 Lovers will be available on March 26. Scroll down to view the tracklist and preorder it here.
Is 4 Lovers tracklist:
1. Modern Guy
2. One + One
3. Free Animal
4. N.Y.C. Power Elite Part I
5. N.Y.C. Power Elite Part II
6. Totally Wiped Out
7. Glass Homes
8. Love Letter
9. Mean Streets
10. No War