Death Of Former Hawkwind Synth Pioneer Michael 'DikMik' Davies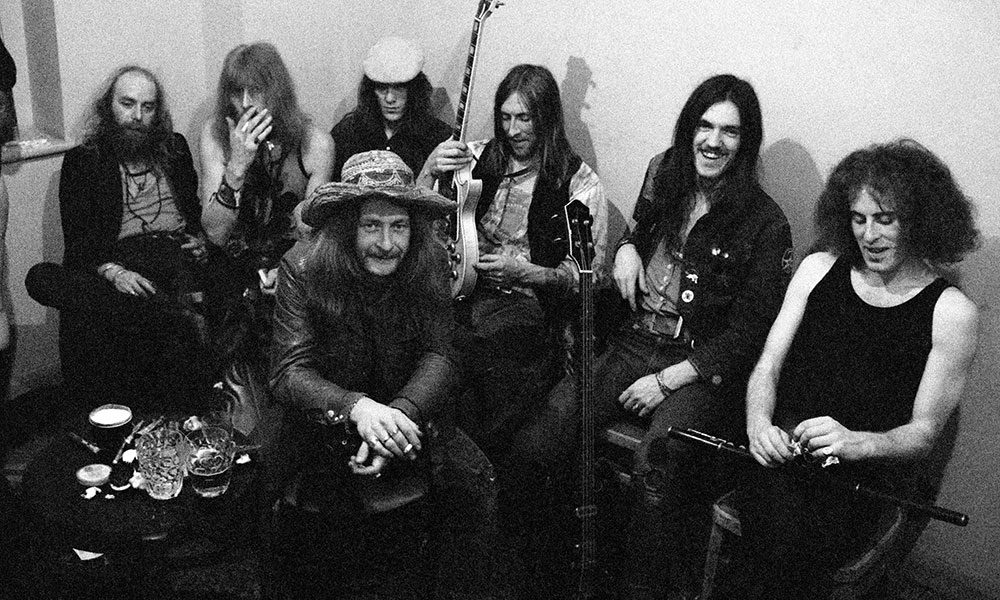 Space rock legends Hawkwind have confirmed that their former keyboardist and synth guru Michael 'DikMik' Davies has died.
Born in Richmond, Surrey, in 1944, Davies was brought into the band by his friend and band leader Dave Brock shortly after Hawkwind's formation in 1969. A progenitor of future electronic based music, DikMik was a pioneer of not only industrial music and bands such as Throbbing Gristle but also much electronic music from Aphex Twin and beyond.
He played on the band's self-titled 1970 album and also appeared on 1971's In Search Of Space and 1972's Doremi Fasol Latido before leaving in August 1973. Both the latter titles remain key Hawkwind titles. The band's first UK Top 20 album, the gold-selling In Search Of Space included perennial fan favourites such as 'Master Of The Universe' and 'You Know You're Only Dreaming'. Also a UK Top 20 hit, Doremi Fasol Latido was released in the wake of Hawkwind's signature Lemmy-sung hit 'Silver Machine' peaking at No.3 in the British Top 10.
Hawkwind issued a statement which reads: "We are very sad to let you know that our old friend and band mate DikMik, Michael Davies, passed away early this morning.
"He will be loved and remembered for his innovative contributions not only to Hawkwind, but to a whole musical genre of which he was an important pioneer."
Dave Brock has also offered his own tribute, saying: "I remember when DikMik joined the band – he bought himself an audio generator from Tottenham Court Road, got himself a Watkins Copycat echo unit, a fold up card table – complete with green baize – and became one of the innovators of electronic music.
"It was on DikMik's suggestion, and later persistence, that we got Lemmy to join the band and you know the rest! Goodbye old chap, your legend lives on."
Format:
UK English