Death Of Jefferson Airplane Co-Founder, Rock And Roll Hall Of Famer Marty Balin
Balin played a key role in the development of the West Coast rock scene, going on to further success with Jefferson Starship and as a solo artist.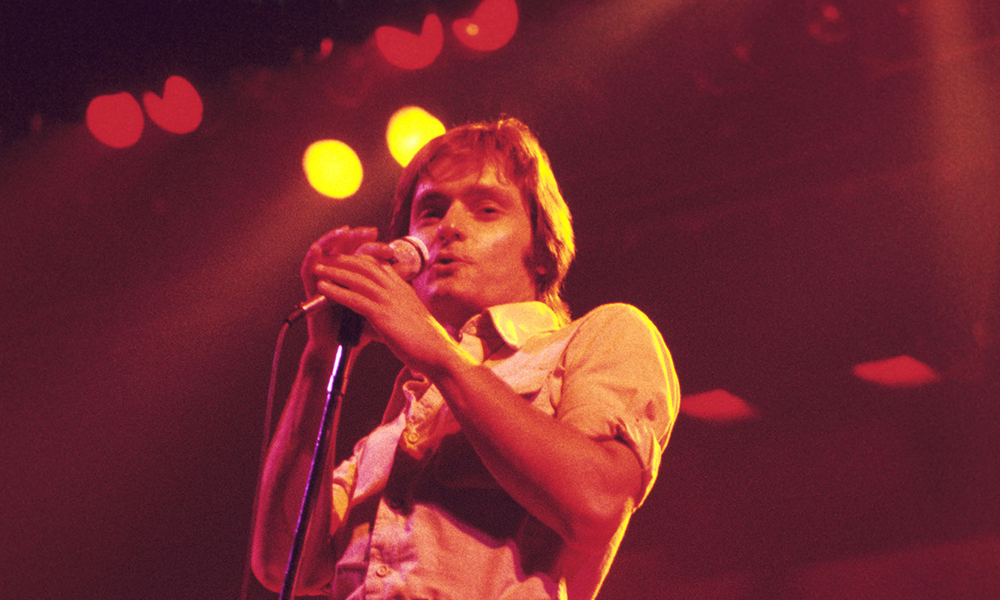 Marty Balin, the co-founder and lead vocalist of 1960s psychedelic rock giants Jefferson Airplane and a key member of the subsequent hit band Jefferson Starship, died on Thursday (27) at the age of 76. His wife, Susan Joy Balin, was at his side.
A Rock and Roll Hall of Fame inductee and recipient of a Grammy Lifetime Achievement Award, Balin co-founded the San Francisco-based Jefferson Airplane in 1965 and was central to their emergence on the West Coast rock scene that bloomed thereafter. He was a major part of their trademark songs such as 'Somebody To Love' and 'White Rabbit' and their original run of albums, as well as the huge success enjoyed in the 1970s by Jefferson Starship. As a solo artist, he enjoyed a top ten pop single in America in 1981 with 'Hearts.'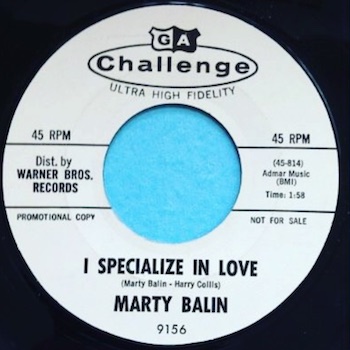 Born Martyn Jerel Buchwald in Cincinatti, Ohio on 30 January 1942, Balin was raised in the San Francisco area and played folk guitar locally, recording for Challenge Records. His first single for them was 'I Specialise In Love,' which as Balin wrote on Instagram in the summer of 2017, had a notable cast lost of musicians.
"The very first record I ever recorded with Challenge Records was with Glen Campbell on first guitar," he recalled, "the Wrecking Crew and the background vocals of the Blossoms with Darlene Love, Fanita James, and Jean King. Glen Campbell was the big star of the day. Everyone was excited about the session. A day I will always remember and be thankful for having."
Balin then met Paul Kantner, the 12-string guitarist at a hootenanny. With Jorma Kaukonen, Jack Casady, Skip Spence and original singer Signe Toly Anderson.  This was the line-up that made the Jefferson Airplane Takes Off  album, released in August 1966 on RCA Victor. It reached No. 128 in the US and helped to create a buzz about the band on the growing San Francisco scene, before the departure of Spence and Toly, who were replaced by Spencer Dryden and Grace Slick, respectively.
Somebody To Love/ White Rabbit - Jefferson Airplane
The band's breakthrough came with the seminal Surrealistic Pillow album, which came out in February 1967 and included the consecutive US top ten singles 'Somebody To Love' and 'White Rabbit.' Both became, and remain, symbols of the Haight-Ashbury counterculture scene that exploded in the famous Summer of Love. Balin had five songwriting credits on the album, sharing lead vocals with Slick and taking a further hand in Airplane's visual image. He remained an avid painter, creating large portraits of fellow scenesters and friends such as Janis Joplin, Jerry Garcia and Jim Morrison.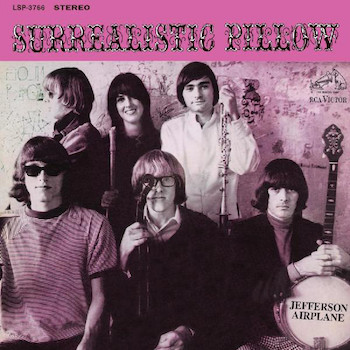 Airplane played at the famed Monterey Pop Festival of June 1967, where, as he remembered in a Billboard article for its 50th anniversary: "We were on just before Otis. I think we were the first to heat up the crowd. He killed. "C'mon, stand up!," and everybody would stand up. He was the most powerful entertainer I ever saw."

After a succession of gold-selling albums in the US, Balin left the band in 1971 but rejoined when Slick, Kantner and other originals formed the reconfigured and renamed Jefferson Starship, whom Balin went on to join. Further great popularity ensued with their more pop-friendly sound, which produced a run of major albums such as Dragonfly, the chart-topping Red Octopus and Spitfire. The second half of the 1970s also rendered three top ten US singles in 'With Your Love' (which he co-wrote), 'Count On Me' and 'Runaway.'
Balin left Jefferson Starship at the end of 1978, shortly after Slick's departure, and wrote the rock opera Rock Justice before signing to EMI and setting about a solo career. 'Hearts' was on 1981's Balin album, which also contained the top 30 follow-up 'Atlanta Lady (Something About Your Love).' The Lucky album followed in 1983.
Balin later founded the KBC Band with former Airplane colleagues Paul Kantner and Jack Casady and took part in an Airplane reunion, complete with an eponymous album on Epic Records, in 1989. He made numerous further solo albums, the last being 2016's The Greatest Love.
Balin is survived by his wife Susan Joy Balin, daughters  Jennifer Edwards and  Delaney Balin and stepdaughters Rebekah Geier and Moriah Geier. "Marty and I shared the deepest of love — he often called it Nirvana—and it was," said Susan Balin in a statement. "But really, we were all touched by his love. His presence will be within my entire being forever."
The current configuration of Jefferson Airplane wrote on social media: We have lost a true legend. Marty Balin helped start a revolution that still lives on today. He will be greatly missed — our hearts go out to his family, friends and music fans everywhere."
Format:
UK English