Death Of Pioneering 1960s US Soul Star Wayne Cochran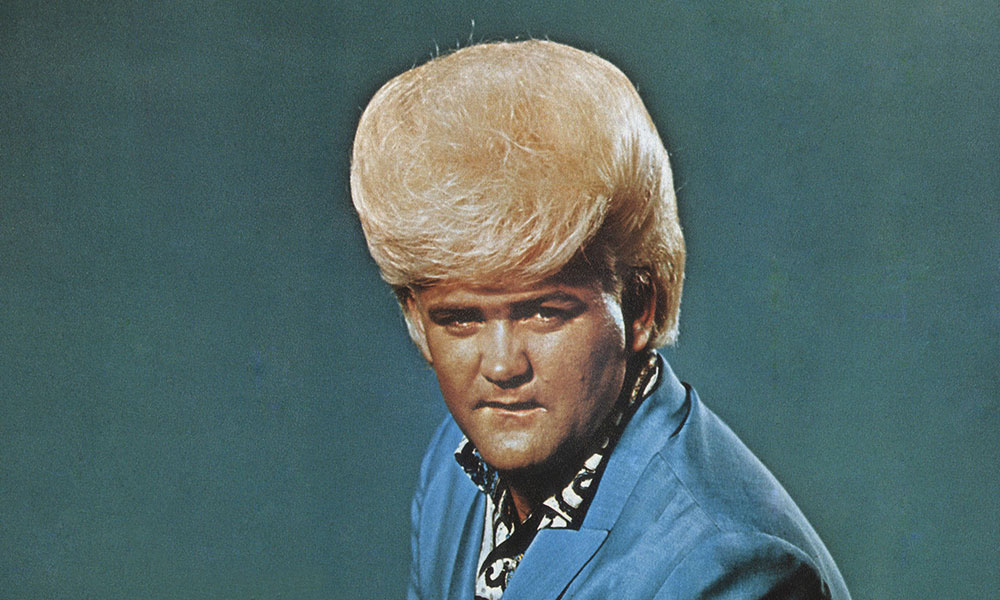 Wayne Cochran, once known as "The White Knight of Soul," died on Tuesday, 21 November at the age of 78 after a battle with cancer. His passing was confirmed by his son Christopher in the Miami Herald.
Born in Thomaston, Georgia, Cochran played in Otis Redding's band early on in his career (playing bass guitar on Redding's early recording of 'Shout Bamalama' and its B-side, 'Fat Girl') before being signed to King Records, where he established a close friendship with James Brown. "I never heard race in the music. It was just music that spoke to me. It moved me," the Miami Herald reported Cochran as having said in 2011.
Cochran's energetic performances, rigorous touring schedule and appearances on television talk shows such as The Jackie Gleason Show helped to make the C. C. Riders a popular attraction. In the mid-1960s, Cochran made Las Vegas his base of operations and played residencies at several hotels, casinos and theatres. Known for his outlandish stage clothes and towering, pompadour-style haircut, Cochran's elaborate stage dress is also widely believed to have influenced Elvis Presley's latter day, Las Vegas-era outfits.
His greatest chart success came when J. Frank Wilson and the Cavaliers took his song 'Last Kiss' to the top of the US charts. The song was later famously covered by the enduring American rock band Pearl Jam for the 1999 charity album No Boundaries: A Benefit for the Kosovar Refugees. As a stand-alone single, the track ended up reaching No. 2 on the Billboard Hot 100. To date, this remains Pearl Jam's highest position on the US singles chart.
Wayne Cochran - Goin Back To Miami (Swingin' Time - Sep 10, 1966)
Cochran recorded an album for Chess Records entitled Wayne Cochran! in 1967. This featured the blue-eyed soul and rhythm and blues style he had perfected on the road with his revue, but found him backed by session musicians for most of the cuts instead of his touring band. The album was followed by a return to King and two further LPs, Alive & Well & Living… In A Bitch Of A World and the instrumental High & Ridin', both in 1970.
These albums saw the C. C. Riders' guitarist and musical director, Charles Brent, take an important creative role, and featured a jazz-influenced sound comparable to the Chicago Transit Authority or Blood, Sweat & Tears. Wayne Cochran recorded a final album, Cochran, for Epic Records in 1972, then toured and made television appearances. Before retiring in the early '80s, he was honoured by The Blues Brothers with their cover of his track 'Goin' Back To Miami.'
Pearl Jam - Last Kiss (LIVE)
Seeking an escape for years of rock and roll excess, Cochran became a pastor and founded the Voice for Jesus Church – an establishment that relied heavily on musical performance. "We're not typical of a church," he once said. "We're loud. It burns. I believe in the power of music. If you don't want to get ecstatic, don't come to this church. There ain't no tombstones sitting in there and if they are, we're gonna resurrect them. We have a good time. We boogie."
Cochran also discovered bass prodigy Jaco Pastorius, who joined the C.C. Riders for a time. "He made sounds on his instrument I had never heard before," Cochran later recalled
Format:
UK English