DeathbyRomy Shares Dark Party Visual For Latest Single 'Day I Die'
'This song is about my relationship with life, death, and love.'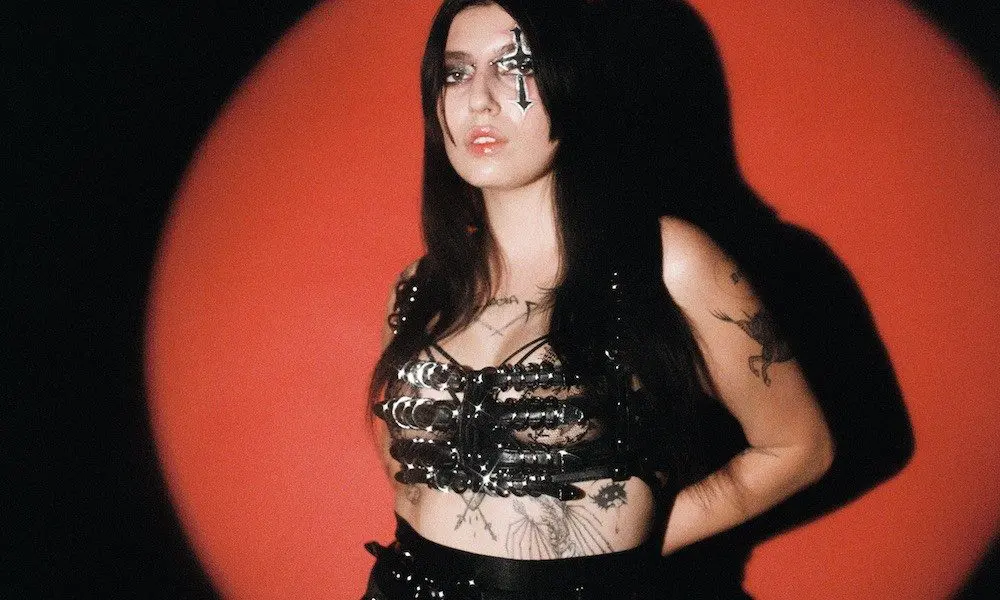 Alternative rock artist DeathbyRomy has shared an explosive, dark visual for her latest single "Day I Die" as her first release of the year. The track is described as "an anthem for the terminally lovesick," utilizing sharp hooks and metal riffs to paint a picture of the way the singer and songwriter views love.
"This song is about my relationship with life, death, and love. 'Day I Die' at its core is a love song. Love isn't soft and mushy to me, it's hard as f__k," DeathbyRomy says. "Love is god. It's vibrant and addicting. Love is what fuels me to do all I do."
In the Pix3lface-directed music video, the singer delivers pulsing, boundary pushing vocals as she explores a packed house party with blood and writing on the walls. Elsewhere in the visual, the tone and message of "Day I Die" is visualized as charged up riders on motorcycles, a blazing fire and a pile of collapsed partygoers.
"Take all of me, make me feel again," DeathbyRomy pushes on the track. "You got something sick and I know I'll always want it to the day I die."
Fans who save "Day I Die" on Spotify and Apple Music unlock access to an exclusive behind the scenes visual exploring the making of the track's chaotic music video
"Day I Die" follows up DeathByRomy's latest singles "Fiending for a Lover" and "Kiss Me Goodbye" and her two appearances on the soundtrack to the 2020 Oscar-winning film Promising Young Woman. The singer has been racking up millions of streams since the release of her 2019 Capitol Records debut EP Love u – to Death.
Alongside the single, DeathbyRomy has also announced two headlining shows set to take place on September 15 and October 7 at Los Angeles' The Roxy and Brooklyn's Baby's Alright, respectively. Tickets for both shows are available now via each venue's official website.