Deer Tick Announces 'Emotional Contracts,' Shares 'Forgiving Ties'
The band has also unveiled the 'Emotional Contracts' finale, 'The Real Thing.'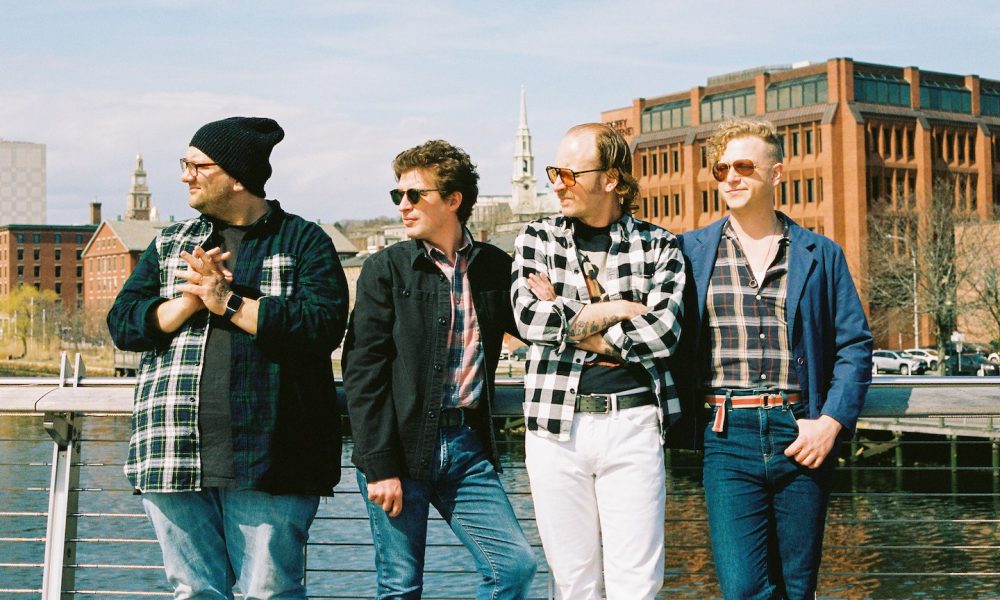 Providence, Rhode Island's hometown band, Deer Tick, has announced that their new album, Emotional Contracts, will be released on June 16 via their new label home, ATO Records.
The grou[–John McCauley (vocals, guitar), Ian O'Neil (guitar, vocals), Dennis Ryan (drums), and Christopher Ryan (bass)–has also shared the O'Neil-led lead single "Forgiving Ties," alongside a playful Brandon Herman-directed video.
Deer Tick - Forgiving Ties (Official Video)
"The song is essentially a metaphor for the fear that results from a sudden traumatic event, and how to move forward and take care of yourself and your loved ones," explains O'Neil of the lyrically pensive track that's belied by its ebullient sound, which features the spirited trumpet work of Fridmann's son, Jon, and finds McCauley chiming in to play the part of a jittery inner voice.
"Forgiving Ties" arrives alongside the grand, brooding, and cathartic album closer, "The Real Thing." Of the deeply personal, near nine-minute long track, McCauley explains, "At first I had an idea for a song called 'The Last Book on the Shelf,' which I ended up using as a title for a song about all the creepy book-banning happening lately. 'The Real Thing' became about living with depression, which has been part of my existence since I was a kid, and how it takes even more work to keep your head above water as you get older." Emotional Contracts, Deer Tick's first new work since 2017, is now available for pre-order.
Long renowned for their live performances, Deer Tick has also announced an additional run of headlining shows across the East Coast in celebration of Emotional Contracts, including an album release in-store at NYC's Rough Trade on June 12, Washington D.C's 9:30 Club on November 14, Brooklyn, NY's Warsaw on November 15, and two hometown shows at the Columbus Theatre on November 24 and 25. The November dates expand their previously announced (and predominantly sold out) summer headlining run, as well as a June/July stretch supporting Jason Isbell that includes Los Angeles, CA's The Greek Theatre on July 14.