Watch The Fifth Episode Of Def Leppard's 'Behind The Stadium Tour' Video Diary
In the latest episode, the tour reaches St. Louis – and there's finally a change in the weather.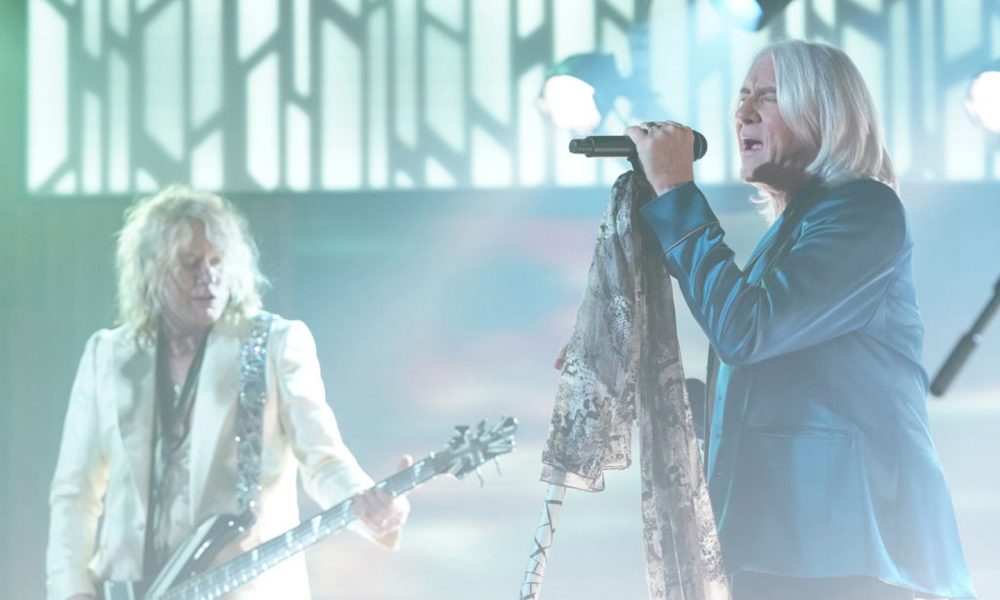 Since embarking on 'The Stadium Tour', their high-profile trek around North American arenas with Motley Crue, Poison and Joan Jett & The Blackhearts, Def Leppard have been sharing their 'Behind The Stadium Tour' video diary via their official YouTube channel.
Now, the band have shared the fifth episode of 'Behind The Stadium Tour", which kicked off on June 16 in Atlanta, Georgia. In this latest episode – which you can watch in full below – the tour has rolled into St. Louis, Missouri, where Def Leppard are rejoicing because the weather has finally improved.
"Guess what? It's not going to rain!" vocalist Joe Elliott fervently exclaims. "It's impossible because there are no clouds up there at all. This is the first show where it won't rain on at least one of the bands!"
DEF LEPPARD - Behind the Stadium Tour - Episode 5: "Keep everybody on their toes!"
"So, in celebration, we're going to change the set up", he adds. "We're moving "Fire It Up" to the third song in the set and moving Animal up to second, just to keep everyone on their toes. I just hope we all remember and play the right songs at the right time!"
Def Leppard's set on the tour includes some of the band's biggest hits, such as "Pour Some Sugar On Me", "Photograph" and "Rock Of Ages" — as well as songs from the group's latest album, Diamond Star Halos, among them "Kick" and the aforementioned "Fire It Up".
The band's long-delayed North American trek was originally planned for 2020 and later moved to 2021 and then to 2022. 'The Stadium Tour' will conclude on September 9 in Las Vegas, Nevada.
You can watch the episode five of 'Behind The Stadium Tour' above and find out whether Def Leppard played their St. Louis set without a hitch and also defeated the weather. If you stay tuned, you can also see what happens next as 'The Stadium Tour' rolls on to Chicago and the bands get set to play the famous Wrigley Field.
Watch every episode of 'Behind The Stadium Tour' on Def Leppard's official YouTube channel.