Def Leppard Working On Songs For Potential New Album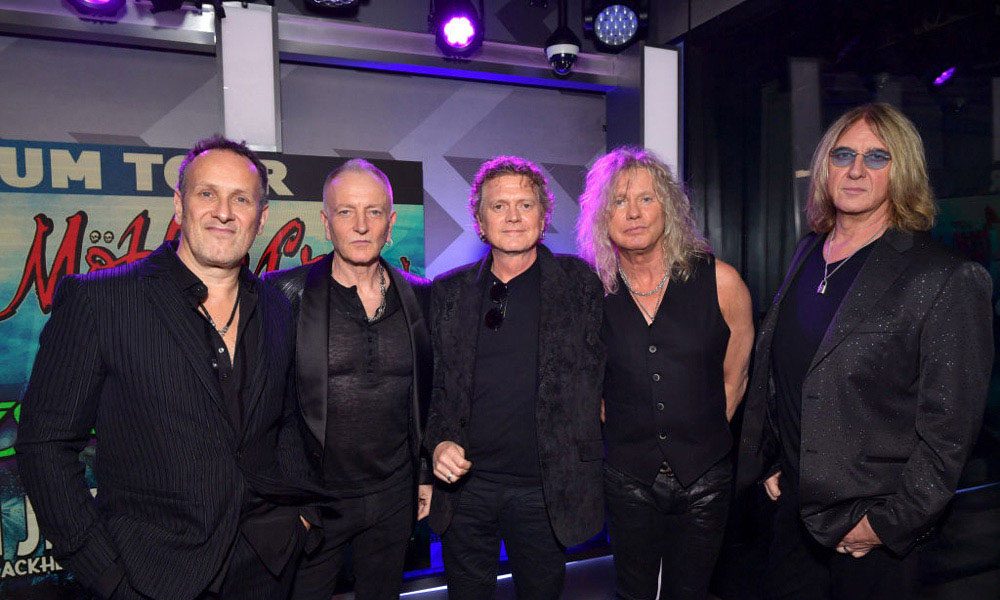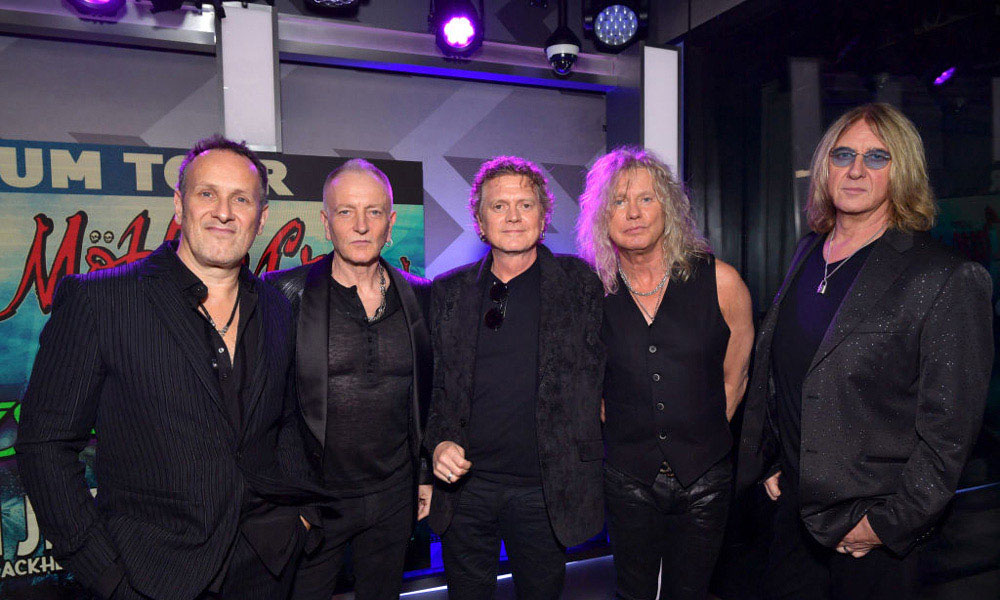 Def Leppard have begun working on new songs for a potential follow-up to 2015's self-titled album, according to guitarist Phil Collen.
During a brand new interview with Classic Rock Revisited, Collen revealed the band's plans for their next LP: "We've started writing. We have three songs on the go."
"Rick Savage [bass] has one, a verse that he sent me," he continued. "I was messing around with some melodies for that too, and Joe [Elliott, vocals] has this amazing idea and I have this one that's kind of finished. I have melodies, a chorus and all the guitar parts. So we've started, officially, without even knowing it, the next Def Leppard album."
Collen also said: "That takes a lot of the pressure off it," he explained. "I never get writer's block because I always stay busy. The great thing about music now is you can do it anytime with your computer. It's going to be awesome."
Def Leppard was the band's first studio effort since Songs From the Sparkle Lounge in 2008. Collen added that the new Def Leppard music will probably "come out in drips and drabs. It'll probably be a traditional album, but you never know," he said. "If someone says we need a new Def Leppard song, we'll put it out. It's great to have every option available."
Def Leppard entered North America's Billboard 200 chart at position No. 10 with first-week sales of just over 30,000 units — nearly all from pure album sales.
Def Leppard have been celebrating the deluxe 30th anniversary of their landmark 1987 album Hysteria and Phil Collen recently told Sex Pistols' Steve Jones on the latter's US radio show Jonesy's Jukebox that Def Leppard were intending to play the album in its entirety on tour during 2018.
"We put a lot into it," Phil Collen told Classic Rock Revisited, reflecting on the making of Hysteria.
"Listening to it now, it's even better than I remembered. One of the guys when we were doing it — I forget who it was, another musician or someone else — but he said why are you spending so much time and putting so much money into it? He said in 20 years time, would we be sitting here and talking about it? It's 30 years now, so he was obviously bang-on about it. It was a really special time."
Explore Our Def Leppard Artist Page
Format:
UK English