Demi Lovato Releases Powerful Music Video For 'Commander In Chief'
"You have to live what feels authentic to you. To me, that's using my platform to speak out about the things that I see that are wrong."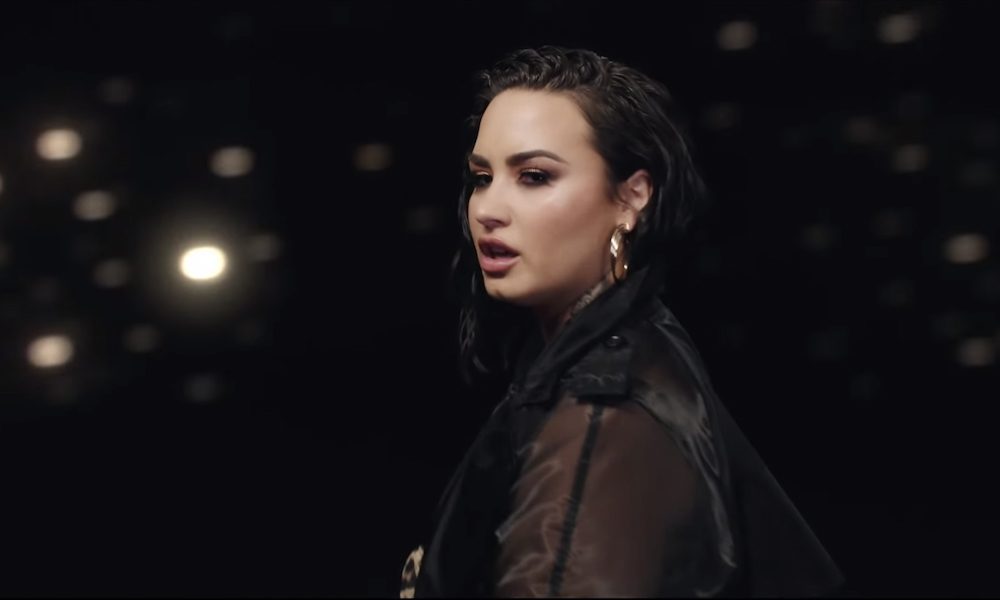 Demi Lovato has released the music video for her latest track "Commander In Chief," urging her fans to vote ahead of the U.S. presidential election in November. The Grammy-award nominated performer unveiled the track with a powerful performance at the Billboard Music Awards on Wednesday.
The visual for "Commander In Chief" centers on youth and diversity across all walks of life as Lovato pleads, "We're in a state of crisis, people are dyin'/While you line your pockets deep/Commander in Chief, how does it feel to still/Be able to breathe?"
Demi Lovato - Commander In Chief (Official Video)
The striking album artwork for the empowering ballad shows Lovato in black and white, wearing a facemask that reads "Vote."
Lovato wrote "Commander In Chief" with collaborators Justin Tranter, Julia Michaels, Eren Cannata, and FINNEAS. She shared the visual and audio on social media with the message, "I'm urging you to look out for one another, to support your loved ones, your neighbors, & those you may not have met yet in your community."
Lovato discussed the origin of "Commander In Chief" in an interview with CNN following her Billboard Music Awards performance. "There's been so many times that I've wanted to write the President a letter or sit down with him and ask him these questions," she said.
"And then I thought, I don't really actually want to do that and I thought one way that I could do that is writing a song and releasing it for the whole world to hear and then he has to answer those questions to everyone and not just me."
"I think people underestimate the bravery it takes to put out a song like this when your platform is as large as Demi's is," FINNEAS said of producing the song. "But I'm sure if you asked her, she'd tell you it was her responsibility."
In her interview with CNN, Lovato said: "You have to live what feels authentic to you. To me, that's using my platform to speak out about the things that I see that are wrong."
Listen to "Commander In Chief" here.