Denzel Curry Releases 'Bad Luck' From 'Dark Nights: Death Metal Soundtrack'
The soundtrack is set to be released on June 18.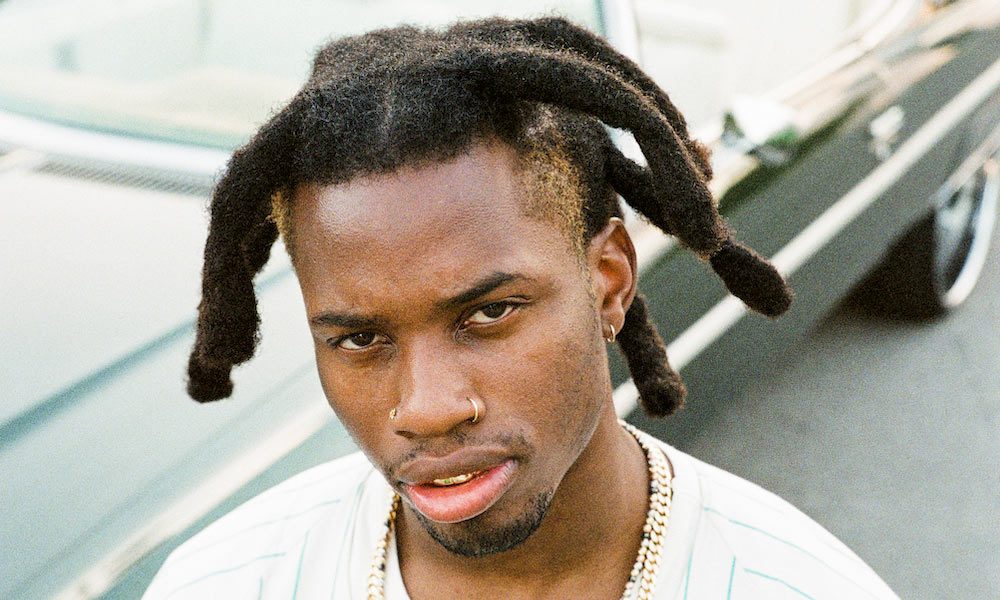 Denzel Curry has unveiled "Bad Luck [Feat. PlayThatBoiZay]," his contribution to the thrilling soundtrack Dark Nights: Death Metal. The track is the project's fourth single, ahead of the album release coming June 18.
The track, like so much of Curry's thrilling work, is brooding and intense, highlighting the MC's unpredictable flow and penchant for mind-blowing rhymes. The former Raider Klan member has reached the upper echelon of rap stylists thanks to his unparalleled work ethic and creative POV towards bars and beats.
Alongside PlayThatBoiZay, Curry has contributed a thrilling moment on the soundtrack, following previous standout singles from participants such as Chelsea Wolfe and metal heroes Mastodon.
Along with being featured on the soundtrack, Denzel lends his voice talents to the character Darkside Batman for the animated showcase for the comic, "Sonic Metalverse." Bates jokingly said that Curry probably knew more about the "Dark Nights" storyline than he did when he arrived at the studio.
To accompany DC's Dark Nights: Death Metal comic series, executive producer/composer Tyler Bates (Guardians of the Galaxy, John Wick) has curated the Dark Nights: Death Metal soundtrack. Directly inspired by the comic series' storyline, the diverse soundtrack illuminates the darkest corners of each DC character's psyche.
Dark Nights: Death Metal has manifested itself out of the page and into a short-form animated series. The project features an original score by Tyler Bates, with a voice cast that includes Andy Biersack, Chelsea Wolfe, David Hasselhoff, and Denzel Curry, among others.
Says Bates: "In Dark Nights: Death Metal, Loma Vista Recordings and I saw an opportunity to bring artists together to create a diverse soundtrack that is inspired directly by this incredible comic series. Our intent is not to literally create a death metal soundtrack, but instead, to illuminate the darkest corners of each character's psyche from an authentic perspective that is thematically inherent in death metal music."
Pre-order Dark Nights: Death Metal Soundtrack.