Depeche Mode Share 40th Anniversary Cover Of David Bowie's "Heroes"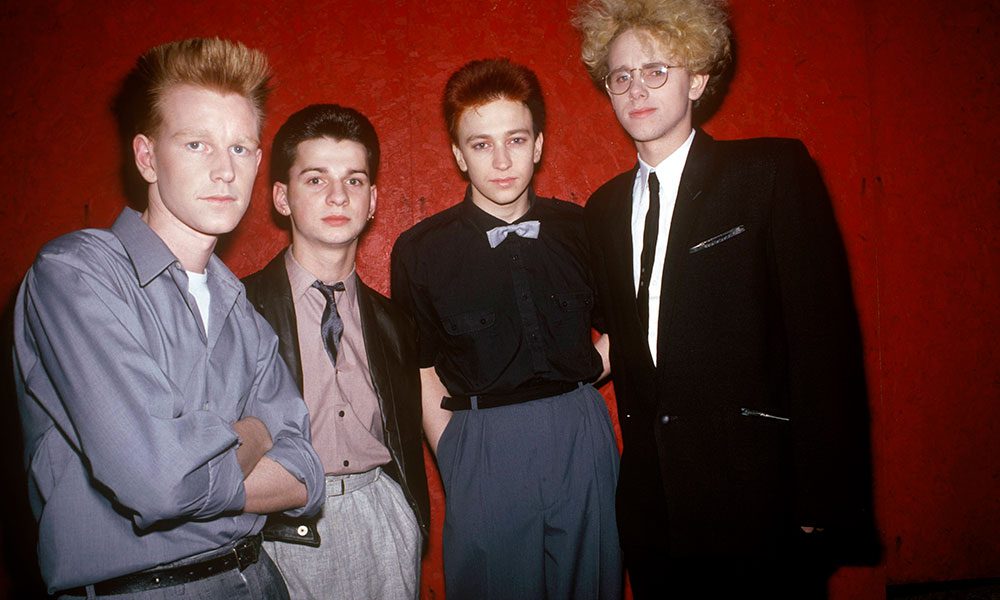 Depeche Mode have shared a studio recorded cover of David Bowie's classic "Heroes" to mark the iconic song's 40th anniversary.
Tomorrow – 23 September – marks 40 years since Bowie released the title track from "Heroes" – the second in his acclaimed and so-called "Berlin Trilogy". Having made their rendition a staple highlight of their recent live sets, now Depeche Mode have honoured the song with an official cover and video directed by Tim Saccenti.
""Heroes" is the most special song to me at the moment," Depeche Mode frontman Dave Gahan told the NME. "Bowie is the one artist who I've stuck with since I was in my early teens. His albums are always my go-to on tour and covering "Heroes" is paying homage to Bowie."
Depeche Mode - Heroes (Highline Sessions Version)
Recorded after David Bowie took up residence in the West Berlin district of Kreuzberg in late 1976, the three albums he crafted that make-up his much-acclaimed "Berlin Trilogy", Low, "Heroes" and Lodger found him working closely with Brian Eno and co-producer Tony Visconti.
When he was working up the tracks for his "Berlin Trilogy" albums, Bowie was influenced by the pioneering Krautrock sounds of Kraftwerk and Neu! and also Brian Eno's album Discreet Music. Just prior to this period, Brian Eno had released Another Green World, the record on which his music had made the transition from the rock-based music of his previous releases towards the minimalist sensibilities of his late 1970s work.
Bowie and Eno's mutual passion for this minimalist approach would continue to inform the music they recorded both in tandem and individually during the next few years. Low, "Heroes" and Lodger were all flecked with elements of electronic, krautrock, ambient and world music, while Brian Eno's Before And After Science – released in the wake of Low and "Heroes" – was, like "Heroes", broadly split between art-rock songs on the first side and minimalist instrumentals on the second.
Explore Our David Bowie Artist Page
Format:
UK English