Deutsche Grammophon And Decca's J.S Bach Box Set 'Bach 333' Now Available
The 222 CD Complete Edition is the result of two years' curation, the cooperation of 32 labels and a team of scholars at the Leipzig Bach Archive.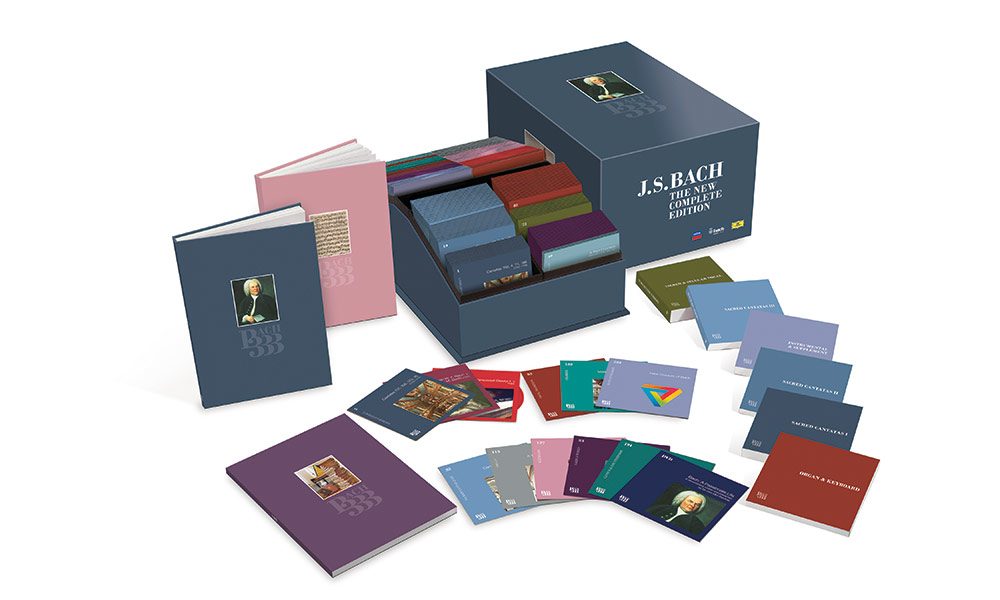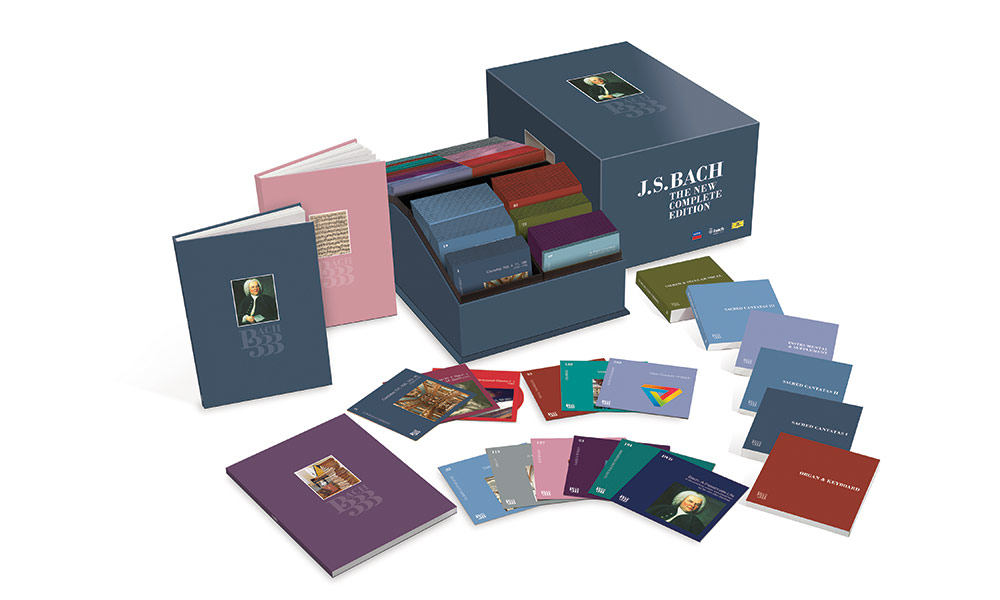 Deutsche Grammophon and Decca have announced the release of the largest and most complete box set ever devoted to the work of a single composer with Bach 333 – a 222 CD box set – which is now out in two language versions, English and German.  The flagship Edition is accompanied by a 2CD entry level product, Peaceful Bach, and a suite of 13 digital products including all aimed at achieving the widest possible awareness and engagement.
The 222 CD Complete Edition is the result of two years of curation and scholarship and has been developed with the cooperation of 32 labels and a team of scholars at the Leipzig Bach Archive, with an introductory DVD documentary and written welcome by its President Sir John Eliot Gardiner, and with editorial consultant Nicholas Kenyon presiding over work-by-work musical commentary.
The set marks 333 years since the birth of J.S. Bach. References to the number three reflect the important doctrine of God's Tri-unity which lies at the core of Bach's Lutheran faith. Nicholas Kenyon says: "333 is important, because one of the key Bach numbers is 3 representing the Trinity: Father, Son and Holy Ghost.  The symbolism of three, and three times three, is everywhere in the collection of organ works Clavier-Übung III (1739). We often sense these underlying features in the composer's work; while I don't think he ever let them dominate his thinking, it was clearly a way in which he was expressing the harmony of the universe as he saw it."  The set is thus known as Bach 333.
Across 16,926 minutes of music over 5,533 tracks, Bach 333 presents every known note from the great master and opens up his world – and his impact on our world – in a uniquely immersive way: through audio, visual, printed and online materials.  The set, the largest ever devoted to a single composer and exceeding in size even the massively-successful 'Mozart 225' Edition of two years ago, presents the composer's complete oeuvre from 750 hand-picked performers and ensembles across 32 labels including Sony, Warner, BIS, SDG, Denon and Harmonia Mundi.
Two handsomely illustrated hardback books are included. The first book, entitled LIFE, presents a lavishly illustrated biography by leading Bach scholar Dorothea Schröder plus thirteen essays of the latest thinking from leading scholars from the Leipzig Bach Archive. The second book, MUSIC presents a new essay by doyen of Bach scholarship Christoph Wolff followed by work-by-work commentary by Nicholas Kenyon.  Also included are complete sung texts and English translations, facsimile reproductions of key scores and a guide to further online resources including the Archive's ground-breaking Bach Digital initiative.
Johann Sebastian Bach - Bach 333 Official Unboxing Video
Meanwhile, the set also conforms to the very latest research from the Leipzig Bach Archive and their new BWV3 catalogue due to be published in 2019-20. The composer's life is further explored on DVD in Sir John Eliot Gardiner's 90-minute BBC film Bach: A Passionate Life.  The colour-coded layout of Bach 333 presents the works chronologically within one of four genres – Vocal Music, Keyboard Music, Orchestral Music and Instrumental Music.  The consumer can navigate with ease across the enormous and rich array of content.
Best-in-class historically-informed performances include a handpicked set of the complete Cantatas led by outstanding contributions from Sir John Eliot Gardiner and Masaaki Suzuki, plus strong showings from Ton Koopman, Philippe Herreweghe, Gustav Leonhardt, Nicolaus Harnoncourt, Sigiswald Kuijken and more; other leading names featured across the Edition include Reinhard Goebel, Christopher Hogwood, Paul McCreesh, Franz Brüggen, Trevor Pinnock, Christophe Coin, Christophe Rousset and Rinaldo Alessandrini.
The set also presents over 50 CDs of alternative recordings including modern piano performances of all the key works from András Schiff, Murray Perahia, Angela Hewitt, Martha Argerich, Alfred Brendel and many more.  90 years of evolving Bach performance traditions in vocal and instrumental practice can be heard in legendary performances from a plethora of artists from Alfred Deller to Lorraine Hunt Lieberson, Adolf Busch to Claudio Abbado, Willem Mengelberg to Karl Richter, Edwin Fischer to Glenn Gould, Albert Schweitzer to Marie-Claire Alain, Wanda Landowska to Zuzana Růžičková, Pablo Casals to Pierre Fournier, Arthur Grumiaux to Anne-Sophie Mutter.
Highlights among 10 hours of entirely new recordings include a new recording of the Sonatas & Partitas for solo violin by period specialist Giuliano Carmignola, as well as 7 premieres of works never recorded before – 6 alternative Chorale versions and Beethoven's only completed arrangement of a Bach work.
16 CDs entitled Bach Interactive and Bach after Bach form the basis of a major offering to enrich our experience and understanding of Bach's unique impact on composers and composition ever since; from Mozart and Beethoven to today's masters such as Arvo Pärt and György Kurtág.  Included are albums devoted to Bach à la Jazz (Stéphane Grappelli, Stan Getz, Jacques Loussier, Bill Evans and more) and New Colours of Bach – remixers, composers and artists of our own time.
Sir John Eliot Gardiner, President, Leipzig Archive says: "This superb array of recordings is to be welcomed and valued on different levels simultaneously. First, it displays the colossal range and sheer variety of Bach's output; then the challenges of performing it and how these have evolved – exemplified by the multiplicity of recorded interpretations assembled here for the first time. Listening to any of these CDs will surely induce in you a heightened sense of consciousness – of the role of music which Bach enriched and extended so brilliantly."
"Bach is regularly singled by composers across all traditions from jazz, pop, world and classical for his unique importance," says Paul Moseley, Universal Music Group's Director of Bach 333.  "We have set out to do him, his life, his world, full justice, taking in current and past performance practice, fresh scholarship and the latest media, to produce something that will educate, entertain and deepen our relationship with probably the most influential composer of all time."
The 222 CD edition of Bach 333 is out now and can be bought here. 
Format:
UK English