Deutsche Grammophon Launches New Digital Restoration Series, 'The Shellac Project'
The new project will reach deep into DG's Yellow Label's archives to reveal previously unissued historic recordings and remastered catalogue rarities.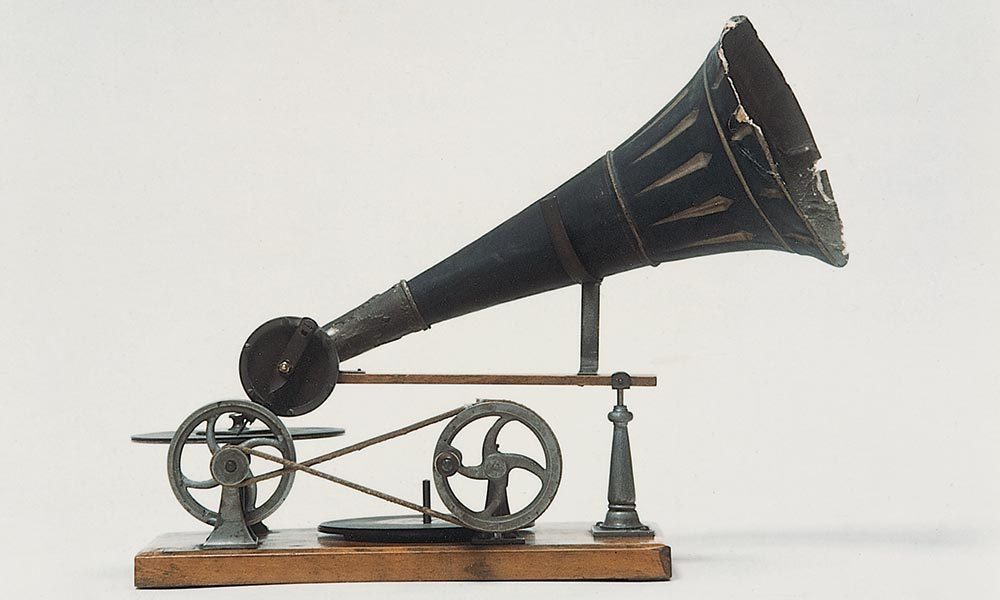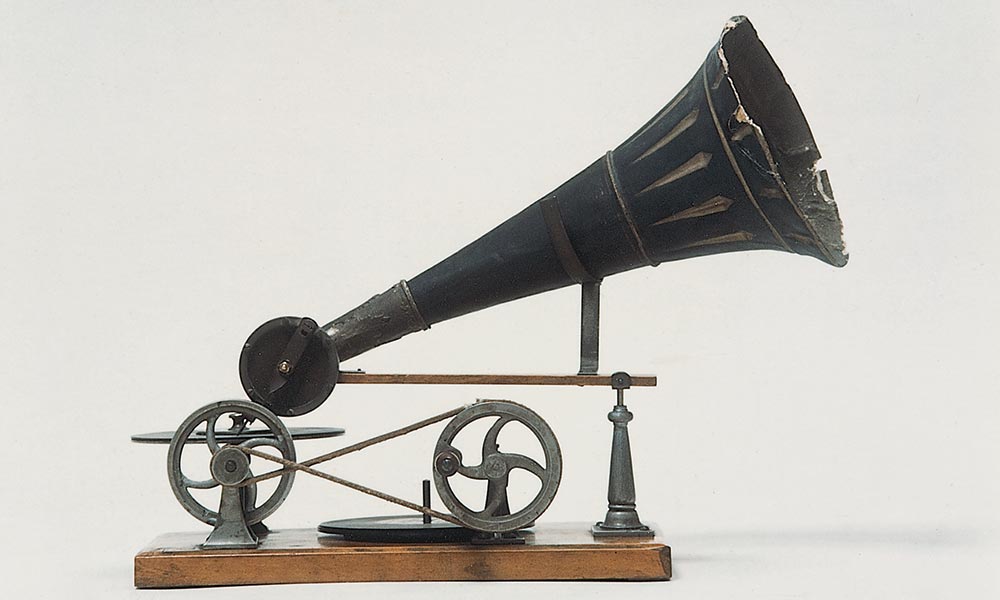 As part of their 120th anniversary celebrations, Deutsche Grammophon have announced details of The Shellac Project. An innovative new digital restoration process, the new project will reach deep into the Yellow Label's archives to reveal previously unissued historic recordings and remastered catalogue rarities from the early decades of the last century.
After a pre-launch of 6 titles in June, The Shellac Project is set for launch on 3 August 2018 with the release of an initial batch of 75 titles. The tracks will also be made available through DG's own channels and on partner platforms including Google Play Music, YouTube Music, Spotify, Apple Music and Amazon. In addition, a highlights LP will be issued on vinyl this autumn.
The Shellac Project's restoration process, created in partnership with Google Arts & Culture, delivers digitised versions of tracks extracted from original metal masters. These rare audio documents span everything from a reading by Tolstoy from one of his novels to early recordings by American jazz legend Louis Armstrong and Russian bass Feodor Chaliapin, and extracts from Mascagni's operas conducted by the composer himself.
The opening series of The Shellac Project recordings contains such historic items as an account of 'Largo al Factotum' from Rossini's Il barbiere di Siviglia recorded by Italian baritone Titta Ruffo in Milan in 1912, and an elegant reading of Hummel's 'Waltz in E Flat' made the following year by Ukrainian-born violinist Mischa Elman. The tracklist also features music from discs cut during the early years of electrical recording, including Viennese conductor Erich Kleiber's 1928 interpretation of 'The Moldau' from Smetana's Má Vlast and a 1927 performance by Leipzig's Thomanerchor of J.S. Bach's chorale 'Dir, dir Jehova'.
Other highlights include a strikingly clear remastering of Louis Armstrong's 1934 recording of W.C. Handy's 'St. Louis Blues', made in Paris during the trumpeter's second European tour, and a series of recordings conducted by Pietro Mascagni, including accounts of the 'Intermezzo' from Cavalleria Rusticana and the Overture to his lesser-known opera Le Maschere, both made with the Staatskapelle Berlin, in 1927 and 1928 respectively.
The Shellac Project also casts the spotlight on several performers who enjoyed fame during their lifetimes but are known to few today. Polish pianist and composer Raoul Koczalski, for example, made his name as a child prodigy in the 1890s, giving his 1000th concert at the age of twelve. Otto Reutter, whose humorous cabaret songs were hugely popular with audiences before the First World War, recorded many hits for Deutsche Grammophon in the 1920s, the delightfully risqué 'Wie reizend sind die Frauen' among them. The coloratura soprano Erna Sack, meanwhile, astonished listeners with her whistling high notes in songs such as 'Ein Blumenstrauß aus Nizza' from the 1936 film Blumen aus Nizza ("Flowers from Nice").
The Shellac Project is also likely to revive interest in the Hungarian tenor Koloman von Pataky, a star of the Vienna Staatsoper. His sublime Deutsche Grammophon recording of 'Dies Bildnis ist bezaubernd schön' from Die Zauberflöte shows why he was ranked among the foremost Mozart tenors of the interwar years.
Generous extracts from The Shellac Project can be found as part of an online exhibition on the Google Arts & Culture platform as well as on its mobile app (Android and iOS); the exhibition also includes Tilt Brush visualisations created for three distinctive tracks by the artist Atma and an immersive film of tap dancer Andrew Nemr's interpretation of Armstrong's St. Louis Blues recording.
Deutsche Grammophon's founder Emil Berliner and his fellow engineers developed a method of recording that cut sound waves into large circular wax discs. The results were transferred from wax to copper pressing tools, known as fathers and mothers, by a process known as galvanoplasty. Many tracks chosen for The Shellac Project were digitised direct from galvanically generated mothers. Others, however, demand modern engineering solutions. Tolstoy's recording, for example, survives only in its original father form and will need to be converted into a playable mother before it can be digitised.
Dr Clemens Trautmann, President Deutsche Grammophon said: "As we are celebrating the 120th anniversary of Deutsche Grammophon this year, it is important to us that we shed light on our rich pre-war history. Having listened to many of our restored and digitized shellac recordings, I find it most fascinating how an entire era comes back to life, with all of its musical diversity and discontinued performance traditions that are highly inspirational to any listener and performer. We are convinced it is part of our social and cultural responsibility to enable a comprehensive rediscovery of this amazing music and we are delighted that our partner Google Arts & Culture shares our belief in this mission."
"As inventor of the gramophone and founder of the oldest classical record label, Emil Berliner brought music into everyday life," comments Philipp Justus, Vice President Central Europe, Google. "We are excited about Deutsche Grammophon's collaboration with Google Arts & Culture to digitise hundreds of the world's oldest records, and to make this important chapter of music history more accessible to people everywhere."
For further information about The Shellac Project's first 75 releases, go here.
Format:
UK English