Country superstar Dierks Bentley, riding high with his sixth No. 1 album Black, has been speaking to uDiscover about the new record, the motivation behind it and how he had to "reboot my internal computer" in his music-making. You can listen to highlights of the interview in this Soundcloud clip.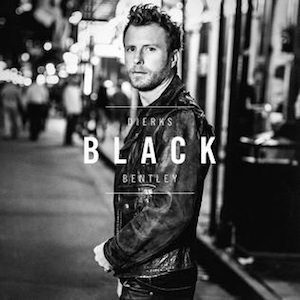 Black debuted at No. 1 on Billboard's country album chart recently, his third in a row to do so following 2012's Home and Riser in 2014, and debuted on the pop album listing at a career-best No. 2. The new album's first-week performance represented the biggest sales week of his career.
Talking to Paul Sexton in Nashville at Southern Ground, the studio owned by fellow country notable Zac Brown where he made some of the album, Bentley says that Black has some deliberately deep moments, including 'Say You Do' and the title track, which is inspired by the fact that his wife's maiden name is Black.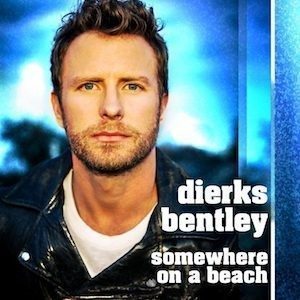 But he also acknowledges that its lead single 'Somewhere On A Beach,' which topped both the country sales and airplay charts, was a lighter, more upbeat introduction. "I have this album full of songs I feel tell a really great story about being in a long-term relationship, the ups and downs," he says.
"But the first single, man, should it be like this direct connector to that, or maybe [it] should be something that wipes the slate clean from the previous album, have some fun, get something going, hope that it goes well at radio and gets out there so you can back it up with some of those songs." The second single 'Different For Girls,' featuring Elle King, is now climbing the country airplay charts.
Bentley also discusses how he recharged his creativity and "got off the merry-go-round" by making the bluegrass album Up On The Ridge in 2010. "It had zero potential of getting played on country radio," he says, "but it really helped me kind of reset, reboot my own internal computer."
Now, continues Bentley, "we're really trying to make something special, and take some risks and go for it."
Listen to Black on Spotify
Explore our dedicated Dierks Bentley Artist Page