Donald Fagen Revisits 'New Frontier' With Second 'The Nightfly Live' Preview
Following 'I.G.Y.,' it's the second performance recording, by the Steely Dan Band, of a song from his classic 1982 album.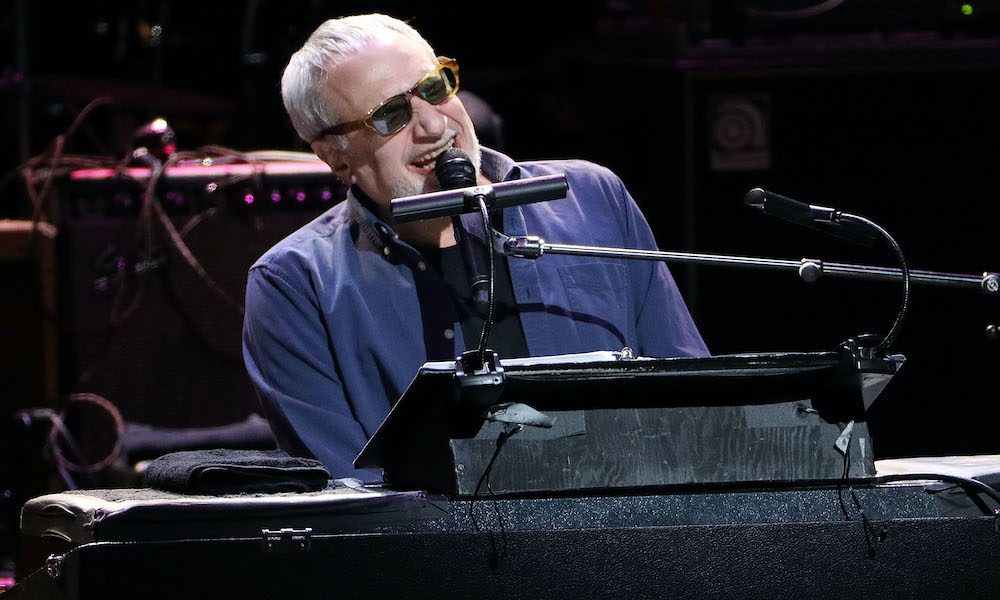 Donald Fagen has released another track to preview the upcoming live album The Nightfly Live, which will be released by UMe on CD and digitally on September 24. The second performance recording, by the Steely Dan Band, of a song from his classic album of 1982 is "New Frontier," available now. It follows the appearance last month of the live "I.G.Y. (What A Beautiful World)."
The Nightfly Live is one of two live sets coming from the Steely Dan camp on that date. Northeast Corridor: Steely Dan Live! is also to be released on September 24, and both albums will also be available on 180 gram vinyl on October 1.
The brace of releases will appear in advance of the band's Absolutely Normal Tour '21, which opens across four nights in Miami, Florida on October 5. The tour will play 28 shows in 15 cities and is set to conclude at the Orpheum Theatre in Boston, with shows on November 19 and 20. Each ticket purchased online will be accompanied by a CD copy of the buyer's choice of one of the live sets, with more details at the band's website.
New Frontier (Live From The Beacon Theatre)
"New Frontier" is a spirited, near-six-minute rendition of the track from Fagen's first solo record, the original of which became its second single after "I.G.Y. (What A Beautiful World)." It was a Top 40 hit on Billboard's Adult Contemporary chart and reached No.70 on the Hot 100, on which its predecessor had reached No.26.
An observation, with Fagen's typically satirical wit, by the optimism of America in the 1960s, "New Frontier" inspired a Billboard reviewer to write: "The lyrics are diffuse and unsettling, but Fagen wraps them in a comfortable, shuffling rhythm and layered harmonies for an overall pleasant effect."
The Nightfly, released in October 1982, was a significant success for Fagen both critically and commercialy, in the period after the release of Steely Dan's seventh studio album Gaucho in 1980. The album was lauded by critics such as Robert Christgau in Village Voice, who observed: "These songs are among Fagen's finest…his acutely shaded lyrics put the jazziest music he's ever committed to vinyl into a context that like everything here is loving but very clear-eyed."
The album climbed to No.11 in a 27-week run on the Billboard album chart and reached No.8 on its Top Rock Albums countdown. It was a Top 10 success in Scandinavia and New Zealand and reached the Top 20 in Australia and the Netherlands. The Nightfly was certified gold by the RIAA two months after release, in December 1982, and platinum in August 2001.
Pre-order The Nightfly Live, which is released on September 24.