Vinyl Reissues Of Doves' First Three Records Set For Release
Lost Souls, The Last Broadcast and Some Cities are out on 31 May.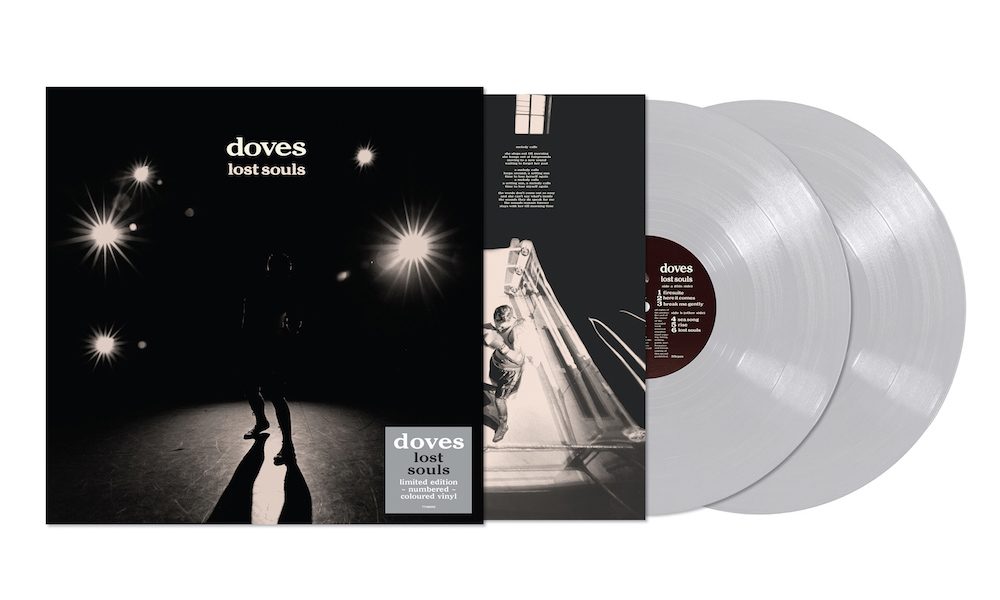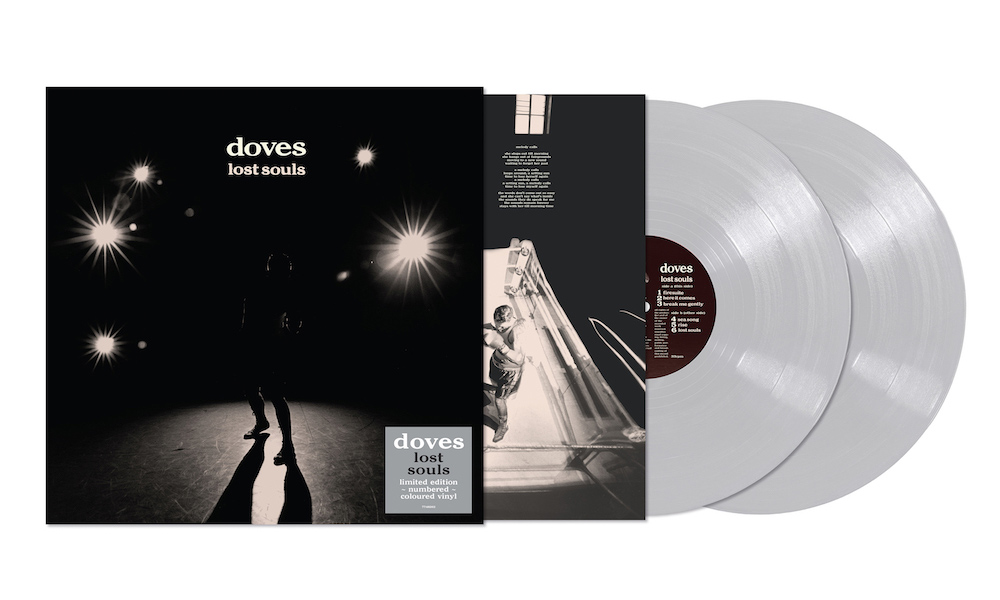 Following their emotional return after a decade's hiatus, Manchester trio Doves announced their first three albums, Lost Souls, The Last Broadcast and Some Cities, will be reissued on limited-edition vinyl through USM / Virgin EMI on 31 May.
From their Mercury Award-nominated debut Lost Souls, to their chart-scaling The Last Broadcast and the deeply affecting Some Cities, all three albums will be available on two-disc, coloured vinyl packages with the original artwork and sleeve notes.
Emerging out of the post Britpop era, Doves were part of a great sea change in British rock towards a more guitar-centric sound. In just five years' time, this trio of releases delivered some of greatest singles of the new millennium including, 'Catch The Sun', 'There Goes The Fear', 'Pounding' and 'Black and White Town'.
But for every pulsating single, there was a sweeping, melancholic soundscape that encompassed this album-driven band.
Their debut Lost Souls, repressed on double grey vinyl, saw the band's reinvention from former dance outfit Sub Sub to the sweeping pop-rock act we known them as today and spawned three Top 40 singles in the UK.
After setting the bar with Lost Souls, the band reached even greater heights with their follow-up two years later, The Last Broadcast, reissued on double orange vinyl. Their sophomore effort quickly climbed the charts, landing at No.1 on UK Albums Chart, much in part to the anthemic perfection of 'There Goes The Fear'.
Doves - There Goes The Fear
While Lost Souls was dark and nebulous, The Last Broadcast saw the band fully embracing their impressive pop sensibilities. From the indie dancefloor hit of 'Pounding' to the upbeat acoustica of 'Caught By The River', it's an album full of drama and endless layers that are revealed with each listen.
"Doves have delivered, with honesty and affection. All other guitar bands this year will seem like a scratchy sideshow," wrote Uncut of the album.
It took almost three years for their third album, Some Cities, to take shape but it was worth the wait, becoming their second album to hit No.1 the UK Albums Chart. Reissued on double white vinyl, Some Cities cemented the band's status one of the most versatile acts in indie rock and part of the great lineage of Manchester bands.
Built on the collective strengths and musical leanings of Jimi Goodwin, Andy and Jez Williams, Some Cities is arguably their most rewarding album to date.
Once again, the band garnered universal acclaim, with Q magazine predicting, "It's going to be one of 2005's most loved albums. Doves seem hell-bent on lifting their music to a higher celestial plane".
In 2010, after 10 years of constant recording and touring, the band announced their indefinite hiatus. Then last March, the band made their triumphant return on stage at Royal Albert Hall on 29 March, selling out the 5000-capacity venue. With rumours of new material swirling, fans are eager to see what surprises the band has in store for their UK and Ireland tour dates this summer.
Lost Souls, The Last Broadcast and Some Cities are out on 31 May and can be bought here.
Format:
UK English