Eagles Of Death Metal, Haim Announced for 2017 Pemberton Music Festival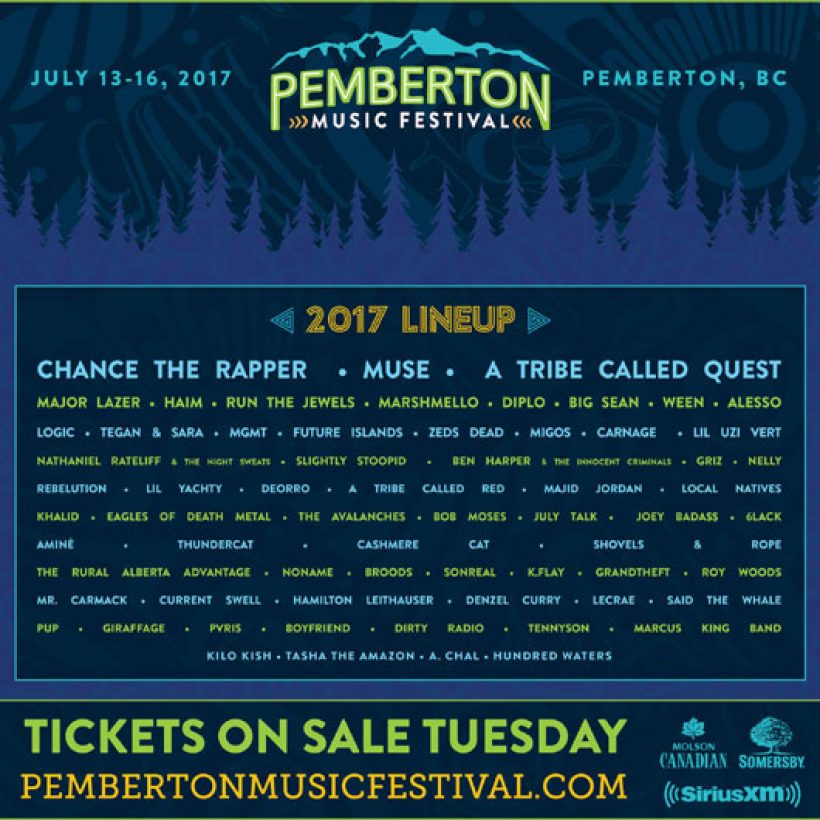 Eagles Of Death Metal and Haim are among the acts set to perform at 2017's Pemberton Music Festival in Canada's British Columbia.
Taking place between 13 July and 16 July 2017, the four-day festival offers a diverse line-up. This year's three headline acts are Chance The Rapper, Muse and A Tribe Called Quest and, in addition to Haim and Eagles Of Death Metal, bands scheduled to play include Run The Jewels, Future Islands, MGMT, Tegan & Sara, Ben Harper & The Innocent Criminals, Ween, Diplo, Big Sean and The Avalanches.
Since its inception in 2014, the Pemberton Music Festival has gone from strength to strength. Boasting multiple stages, this annual event has quickly established itself on the international rock festival circuit and has previously been referred to as "Canada's Coachella." In 2016, the event reportedly attracted an attendance of around 180,000 over its four days. The inaugural event in 2014 featured acclaimed performances from Nine Inch Nails and Soundgarden among others, while in 2015 Black Keys, Kendrick Lamar and Weezer were among the highlights.  Key performers at the 2016 event included Pearl Jam, The Killers, Snoop Dogg and Cheech And Chong.
Aside from its famously diverse festival bills, the Pemberton Music Festival is renowned for its scenic location at the foot of Mount Currie. The mountain is the northernmost summit of the Garibaldi Ranges in south-western British Columbia and its north face dominates the skyline of the Pemberton Valley, adjoining the nearby Mount Currie Indian Reserve.
"Our Pemberton Music Festival fans are incredibly passionate", said event organisers Huka Entertainment's CEO Evan Harrison in a press statement. "A truly unique vibe is created right when they arrive for the first time at our majestic setting, and the conversation continues with excitement until the next year's line-up is announced. Our fourth year (2017's event) will absolutely be the best Pemberton Music Festival yet!"
Click here to explore our Eagles Of Death Metal Artist Page
Format:
UK English