EARTHGANG Receives Adam Sandler Co-Sign For 'Bobby Boucher' Video
'Yo, Earthgang! Singing along with you! Love, Bobby B,' wrote Sandler.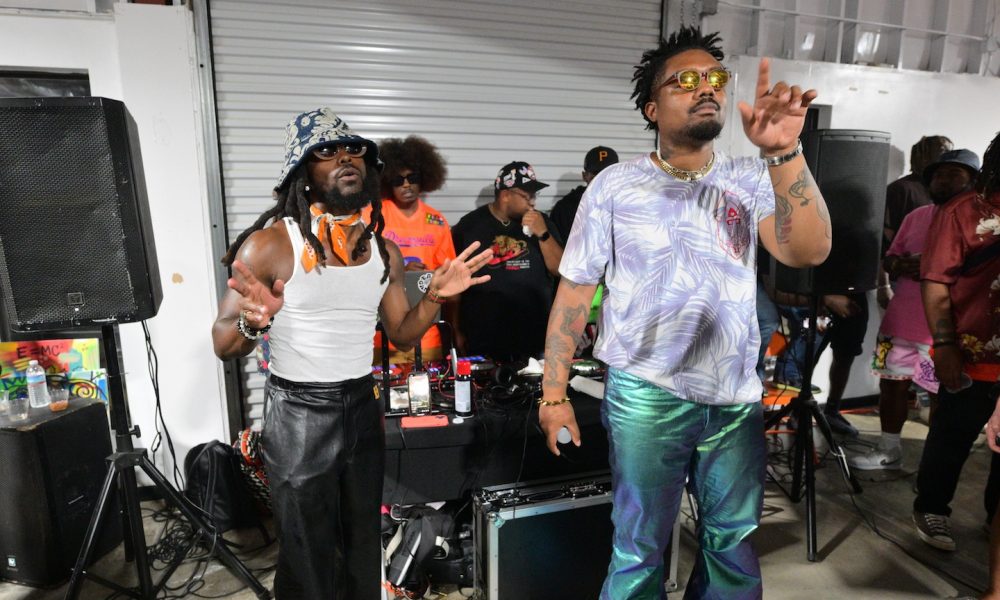 Shortly after revealing a Water Boy-inspired single and video entitled "Bobby Boucher," EARTHGANG received a seal of approval from the Water Boy himself, Adam Sandler.
Sandler took to Twitter to shout out the video. "Yo, Earthgang! Singing along with you! Love, Bobby B," wrote the famous actor and comedian. Check out the visual below.
EARTHGANG - BOBBY BOUCHER (OFFICIAL VIDEO)
WowGr8 of the group screenshot the compliment, then reposted it to their personal Instagram page, writing, "Holy s__t. Holy s__t. Holy s__t. This is one of the best things that could happen for this video! EarthGang's 'Bobby Boucher' video is out now! I can't believe Adam Sandler saw this! I studied him intently for the treatment and execution of this video."
On the track, references to the movie abound. For instance, at one point, they rap, "Playin' roulette like Bobby Boucher/ Wa-wa-water on a Tuesday for all this D'Ussé."
Last year, the Atlanta duo released a deluxe version of their critically acclaimed record, Ghetto Gods. Featuring five additional tracks ranging from remixes, new songs, and reimagined versions of album favorites, Ghetto Gods (Deluxe) brings along friends Wiz Khalifa, Curren$y, Smino, and Blxckie to add their flair to the songs.