Hear Ella Fitzgerald Sing 'Mack The Knife' In An Unearthed 1962 Recording
The song comes off 'The Lost Berlin Tapes,' out October 2 via Verve.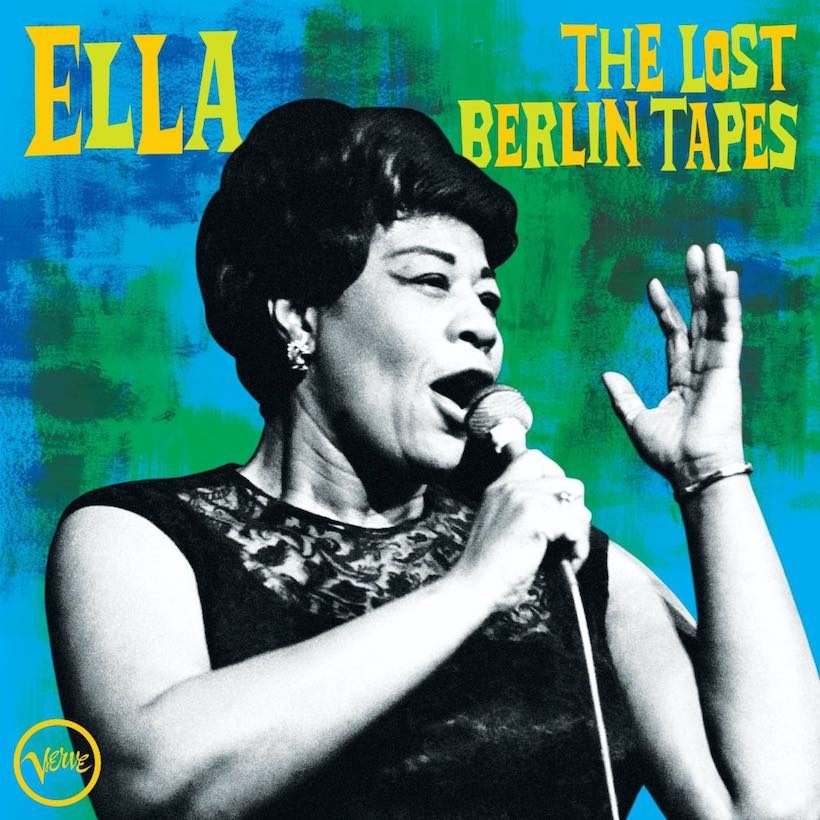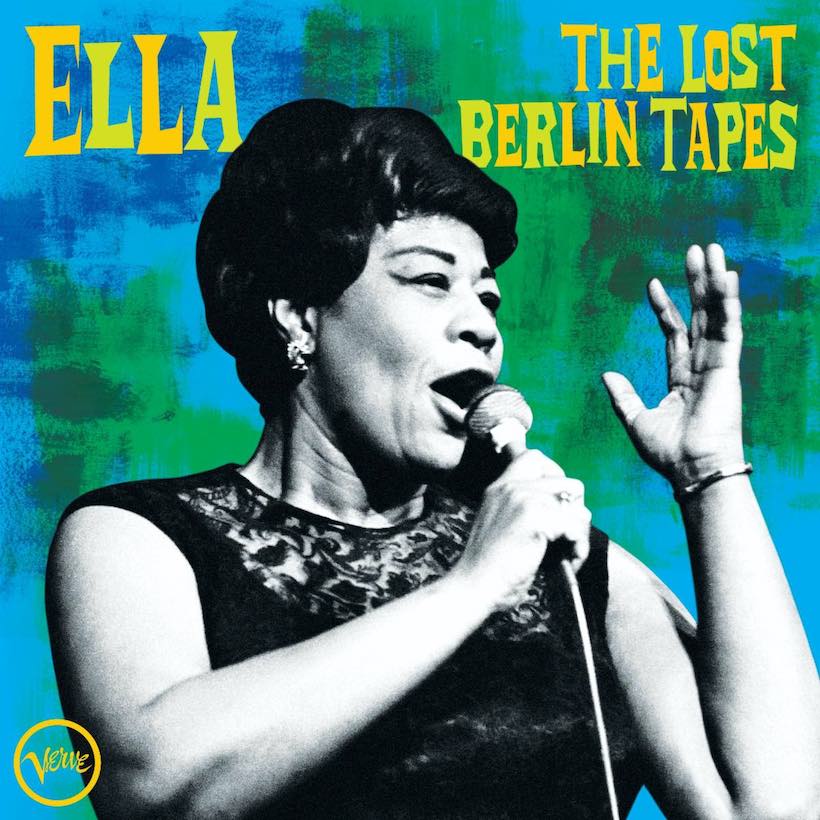 A newly-discovered recording from 1962 captures Ella Fitzgerald at the height of her career, performing for a spellbound audience at Berlin's Sportpalast. The complete concert, dubbed The Lost Berlin Tapes, will be released on October 2 via Verve. As a special preview, Fitzgerald's lively performance of "Mack the Knife" is available today, alongside a charming animated lyric video.
The captivating set takes place on the evening of March 25, 1962. Accompanied by pianist Paul Smith, bassist Wilfred Middlebrooks, and drummer Stan Levey, Fitzgerald is at the top of her game – singing a variety of hits, in addition to lesser-known gems. Her longtime manager, Verve founder Norman Granz, regularly recorded her concerts for later release, radio broadcast, or, in the case of this performance, just to keep on hand.
Just two years prior, the First Lady of Song had performed an iconic set at the city's Deutschlandhalle – the recording of which would become one of her best-selling records, Mack The Knife: Ella in Berlin. The album not only garnered Fitzgerald two Grammy Awards but it would later be inducted into the Grammy Hall of Fame.
In that 1960 set, Fitzgerald famously flubbed the lyrics to "Mack The Knife." In this performance –captured during the most extensive European tour of her career at the time – she nails them. But she forgets the name of the city she's in. On the recording, she charmingly says, "Ladies and gentlemen, I'm so embarrassed. This is where the first time I sang 'Mack the Knife' and when I got to the part of the town, I couldn't think of it!" The audience is enthralled, nonetheless.
The singer's unique charm and energy are palpable throughout The Lost Berlin Tapes. She opens with "Cheek To Cheek," followed by the rare "He's My Kind of Boy." After her behind-the-shoulder scat-heavy salute with "Jersey Bounce," Fitzgerald shifts to a heart-wrenching ballad from the Great American Songbook, "Angel Eyes." She also sings the Ray Charles hit "Hallelujah, I Love Him So," singing a reprise that shows her sharp improvisational skills.
The Lost Berlin Tapes will be available October 2. Scroll down to view the tracklist and preorder it here.
The Lost Berlin Tapes tracklist:
1. Cheek To Cheek
2. He's My Kind Of Boy
3. Cry Me A River
4. I Won't Dance
5. Someone To Watch Over Me
6. Jersey Bounce
7. Angel Eyes
8. Clap Hands, Here Come Charlie
9. Taking A Chance On Love
10. C'est Magnifique
11. Good Morning Heartache
12. Hallelujah, I Love Him So
13. Hallelujah, I Love Him So (Reprise)
14. Summertime
15. Mr. Paganini
16. Mack The Knife
17. Wee Baby Blues