Elton John And iHeart's Living Room Concert Brings Together Music's Biggest Stars
The special featured performances from Billie Eilish, Shawn Mendes, Dave Grohl, Sam Smith and more, from their own homes.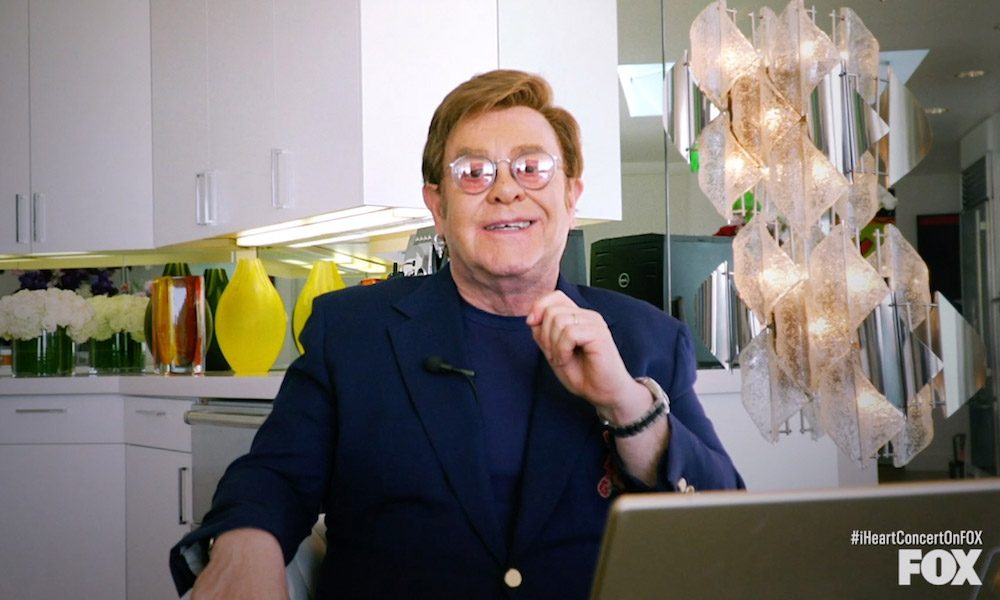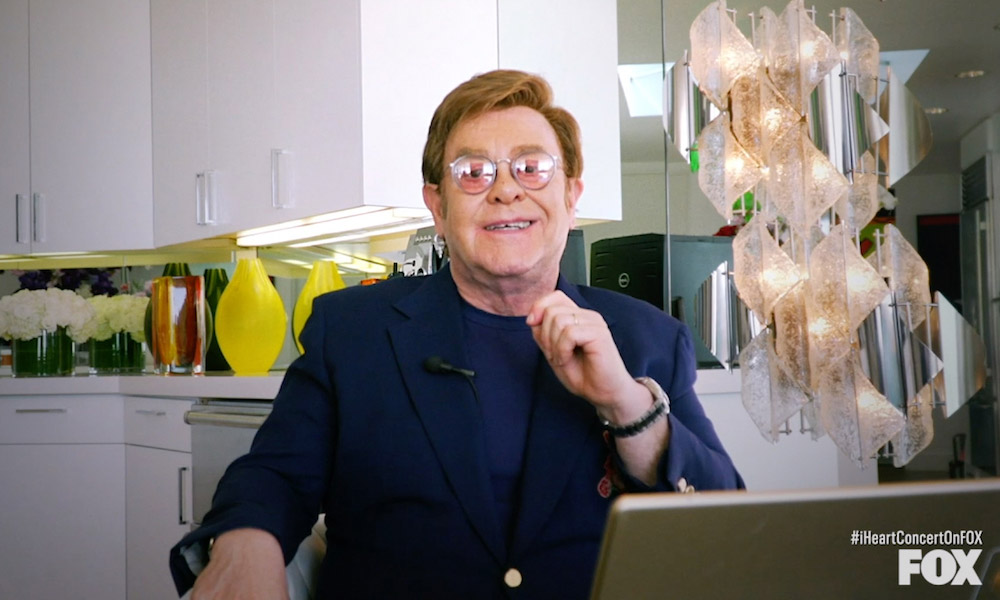 iHeartMedia and FOX brought the biggest names in music together for the benefit special Fox Presents 'The iHeart Living Room Concert For America', hosted by Captain Fantastic himself, Elton John.
The virtual benefit special featured performances from Billie Eilish, Sam Smith, Dave Grohl, Mariah Carey, Alicia Keys, Backstreet Boys, Billie Joe Armstrong of Green Day, Camila Cabello and Shawn Mendes, HER, Tim McGraw and more, from their own homes.
"Here we are, all together at home," Elton John announced at the top of the show on Sunday night. "And since we're all hunkered down together, we thought we'd put together a little show for you, from our homes to yours. I happen to be quarantined in the only house I've ever been in without a piano," the pop icon quipped.
"There's a lot of grief out there, uncertainty and fear, but let me tell you what's going to keep us together – all the goodness that's still happening in the world. Those doctors, nurses and scientists on the front lines – they're living proof that most superheroes don't wear capes."
The special aired on Fox as well as iHeart radio stations and can be watched in its entirety below.
Elton John Hosts The iHeart Living Room Concert for America presented by FOX #StayHome #WithMe
Along with the musical performances, the hour-long concert also featured inspirational messages from guests and special appearances from Ciara and Russell Wilson, Demi Lovato, Ellen DeGeneres, Ken Jeong, Lady Gaga, Lizzo, Melissa McCarthy and Ben Falcone as well as Ryan Seacrest.
The music event also encouraged viewers to support two of the many charitable organizations helping victims and first responders during the pandemic: Feeding America and First Responders Children's Foundation.
Like the natural host she is, Alicia Keys opened the benefit special with a performance of 'Underdog' saying, "This song is like a prayer. I hope that we remember how resilient we are, and how we defy the odds."
Dave Grohl from Foo Fighters performed 'My Hero' from Hawaii, and told fans, "If you love someone, let them know. If you're thankful for someone, tell them".
Before introducing Billie Eilish, Elton John jokingly assured all the parents concerned about homeschooling their kids that Eilish was homeschooled and "homeschooled kids can grow up to win a bunch of Grammys." Eilish then performed her hit single, 'bad guy', as her brother Finneas played the guitar and sang along.
Man, Billie Eilish is just cool.#iHeartConcertonFOX #iHeartLivingRoomConcert pic.twitter.com/DfXX4o577g

— Austin Kellerman (@AustinKellerman) March 30, 2020
Tuning in from Miami, Shawn Mendes made a special appearance and played the guitar during Camila Cabello's performance of 'My Oh My'.
"Thank you so much to all the incredible brave nurses and doctors out there working so hard everyday," said Mendes. "We're thinking about you so much – thank you for everything you're doing."
Sam Smith performed their recent single, 'How Do You Sleep', from their bedroom in London and told fans at home, "Music is making me feel a lot better right now".
Lady Gaga also made a special appearance to share a special message with her fans: "Finding the time to be kind to yourself and doing whatever you can to maintain your mental health – social distancing isn't easy, but try to chat with your friends remotely."
Demi Lovato encouraged fans to support Feeding America and First Responders Children's Foundation. She also shared a message of hope and resilience before performing a snippet of her uplifting song, 'Skyscraper'.
Mariah Carey also performed a throwback hit, playing 'Always Be My Baby' from her own home studio in New York while accompanied by her pianist and background singers.
Later, Elton closed the show by performing a snippet of 'Don't Let The Sun Go Down On Me' on his kid's keyboard.
YouTube will stream the 'Fox Presents The iHeart Living Room Concert For America' available now through Wednesday at 10:00 pm EST on iHeartRadio's YouTube Channel.
Format:
UK English