Hear Elvis Costello's Spanish Edition Of 'Crawling To The U.S.A.'
The artist collaborated with Gian Marco, Nicole Zignago, and Sebastian Krys on the reimagined track.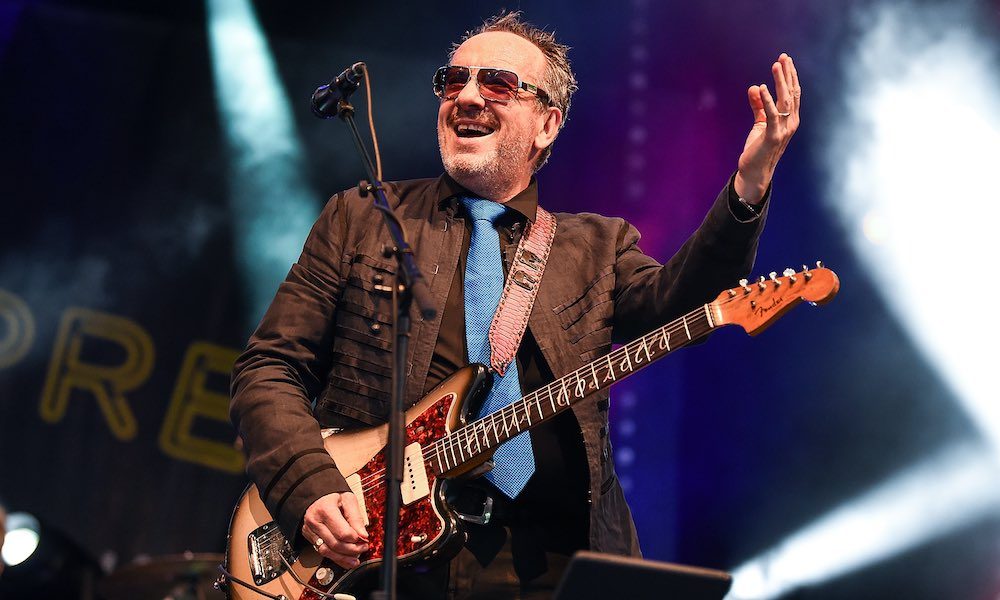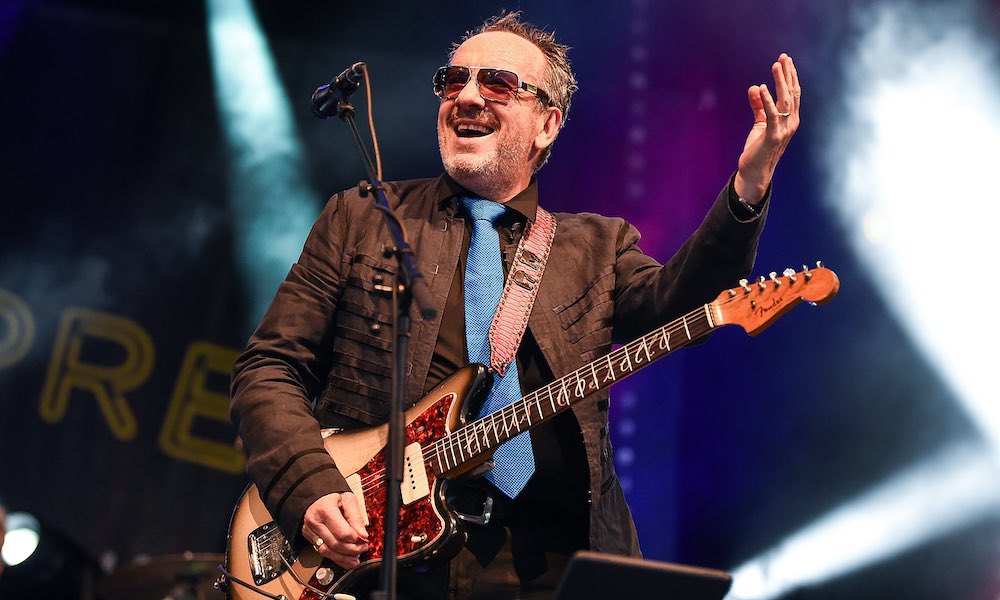 Elvis Costello teamed up with Peruvian star Gian Marco, Peruvian-American singer Nicole Zignago, and producer Sebastian Krys for a Spanish-language version of his 1979 song, "Crawling to the U.S.A." Currently available exclusively on Spotify, the single was added to Costello's "50 Songs for 50 Days" election-themed playlist.
On Twitter, Costello tweeted to Mexican songwriter Mitre, who translated the song. "Your superb adaptation of my original lyric and Gian Marco and Nicole's voices bring a new and immediate story to a track cut with the Attractions in 1978."
He alluded to a forthcoming Spanish-language album in the tweet as well, writing "I look forward to 2021 when can share all of these remarkable new versions. Get this one while you can."
Costello also teased the project in a recent interview with Variety, revealing that it would revolve around his 1978 sophomore LP, This Year's Model, and feature some of Latin music's most exciting artists.
In addition to his "50 Songs in 50 Days" project, Costello has had a busy few weeks – releasing his new album, Hey Clockface, last Friday, and preparing for a definitive reissue of his legendary 1979 LP, Armed Forces, on November 6.
Of his latest album (which was mixed by Krys), Costello told The Guardian that "I was trying to make a rock'n'roll sound that wasn't like anything I'd done before – there's no bass for half the song, or all those instruments are playing different roles in what is just a rhythmic flow." In a statement, Costello added, "I wanted the record to be vivid, whether the songs demanded playing that was loud and jagged or intimate and beautiful."
Hey Clockface has already drawn early praise from the critics. AllMusic proclaimed that the album "shows Costello's mastery of mood and storytelling…[it's] as restless as anything Costello made in his younger days." The Line of Best Fit added, "it's romantic, it's confusing, it's intimate, it's eerie – but above all, it's exhilarating."
Hey Clockface is available now and can be bought here.