ENHYPEN Announces Fourth Mini Album 'Dark Blood'
The album will be released on May 22.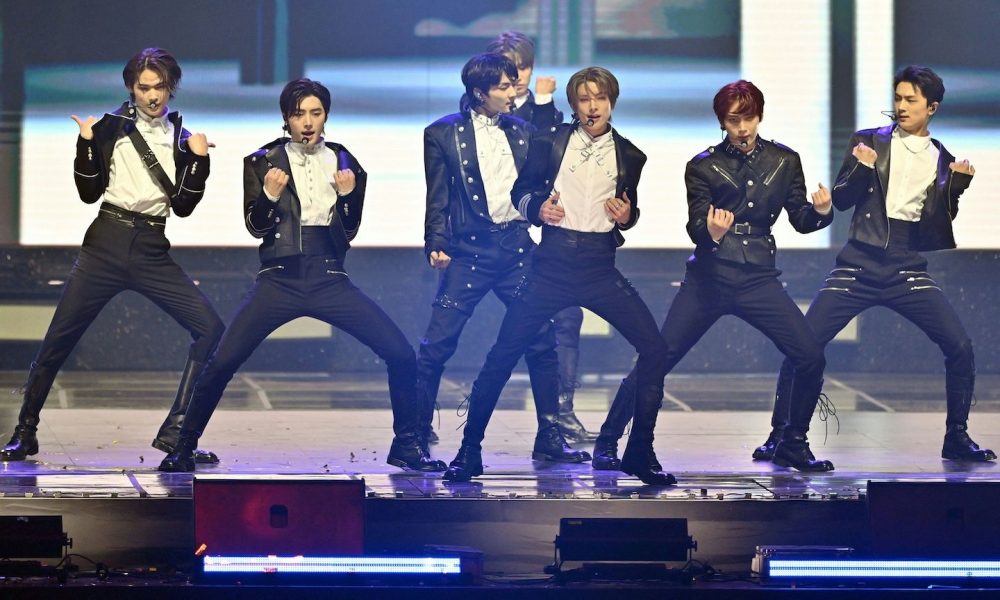 K-pop powerhouse ENHYPEN is set to make its grand return on May 22. The seven-member act announced via global fandom live platform Weverse that its 4th Mini Album DARK BLOOD will be released worldwide at 6 PM KST on May 22.
Ahead of the comeback announcement, ENHYPEN surprised fans with a logo trailer that captures the essence of DARK BLOOD. Released on its official social media channels, the trailer begins with a drop of liquid that slowly spreads and morphs into the album's title. The seamless integration of the stringed instrument sound adds to the grandeur of the trailer, intensifying the excitement surrounding the band's highly-anticipated return.
ENHYPEN (엔하이픈) 'DARK BLOOD' LOGO TRAILER
ENHYPEN have pioneered their way as artists, masterfully crafting their unique style and identity through the messages conveyed in each album. The previous "BORDER" and "DIMENSION" series showed the seven-piece connecting to a new world and realizing their calling as they navigate through complex emotions. Through the latest "MANIFESTO" series, the band encouraged their peers to join them on their journey forward as they live life true to themselves according to their own will.
The act has perfectly delivered their album message by shaking up the concepts throughout their discography. ENHYPEN has demonstrated its exceptional ability to bring diverse concepts to life through visually stunning and meticulously crafted albums, heightening curiosity for what they will unveil with DARK BLOOD.
The pre-order for DARK BLOOD begins today and more information on the album and online/offline retail channels can be found on Weverse.
Last year in August, Enhypen scored their first No.1 on Billboard's Top Album Sales chart (dated August 27), as the group's Manifesto: Day 1 rose from number two to number one in its third week on the list.
The album sold 14,000 copies in the U.S. in the week ending August 18. The K-Pop group's album debuted at No.3 on the August 13-dated chart with 38,000 units sold, following its CD release on July 29.