ENHYPEN Shares Preview For New Album 'Dark Blood'
The album is out May 22 at 6 PM KST.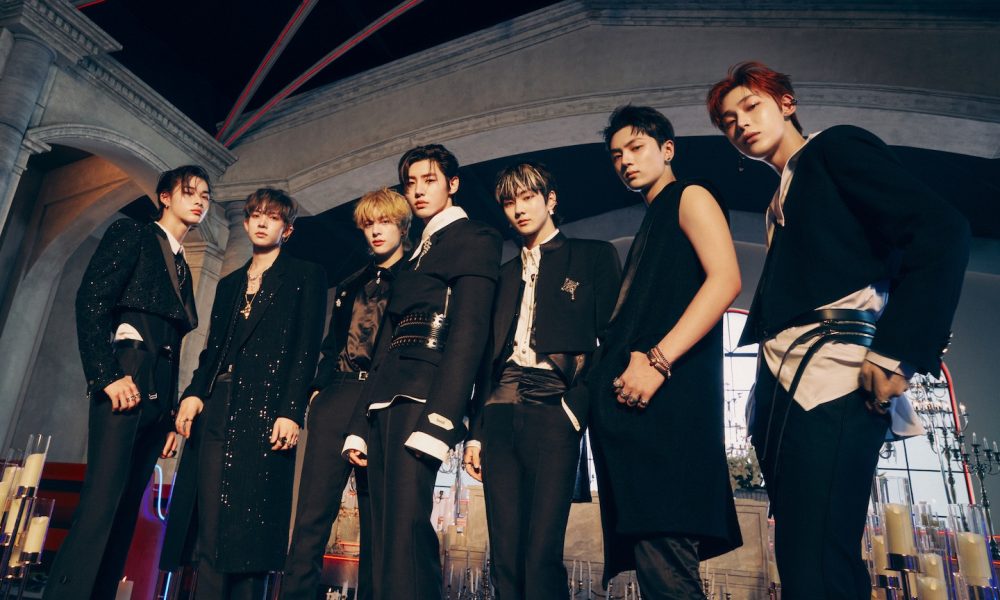 K-pop powerhouse ENHYPEN is gearing up for their highly-anticipated return with Dark Blood. The band revealed on their official social media channels an alluring album preview for its 4th Mini Album, which highlights the six tracks included in the genre-spanning album: "Fate" (Renaissance-style pop), lead single "Bite Me" (pop), "Sacrifice (Eat Me Up)" (alternative R&B), "Chaconne" (soul/hip-hop), "Bills" (emo hip-hop), and "Karma" (funk hip-hop).
A step away from ENHYPEN's previously released music, lead single "Bite Me" is a minimal yet catchy pop track that tells the story of a boy, who after reuniting with the one he is destined to be with, recognizes their fate to be bound by blood. The direct lyrics "bite me" convey a message that is both straightforward and compelling.
ENHYPEN (엔하이픈) DARK BLOOD Preview
Reflecting the septet's gratitude towards their dedicated fans, DARK BLOOD is a fantasy-like story of a boy's ultimate sacrifice for a destined 'You' that is told through the six tracks organically connected to one another. DARK BLOOD drops at 6 PM KST on May 22.
ENHYPEN have pioneered their way as artists, masterfully crafting their unique style and identity through the messages conveyed in each album. The previous "BORDER" and "DIMENSION" series showed the seven-piece connecting to a new world and realizing their calling as they navigate through complex emotions. Through the latest "MANIFESTO" series, the band encouraged their peers to join them on their journey forward as they live life true to themselves according to their own will.
Last year in August, Enhypen scored their first No.1 on Billboard's Top Album Sales chart (dated August 27), as the group's Manifesto: Day 1 rose from number two to number one in its third week on the list.
The album sold 14,000 copies in the U.S. in the week ending August 18. The K-Pop group's album debuted at No.3 on the August 13-dated chart with 38,000 units sold, following its CD release on July 29.