EST Gee Brings 'I Like' To Vevo Ctrl
'I LIKE' follows EST Gee's previously released ctrl performance of 'XXL.'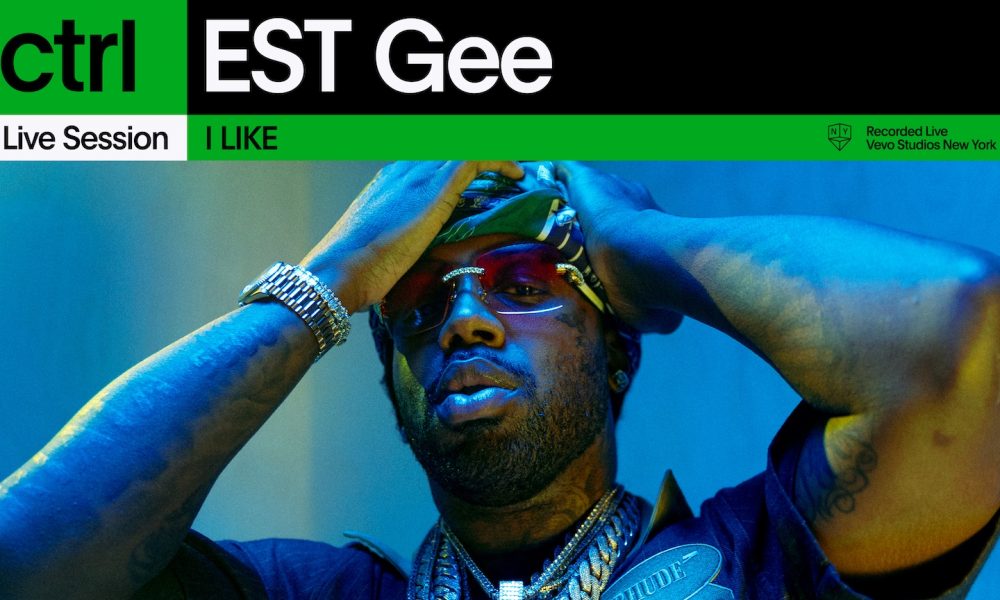 Vevo, the world's leading music video network, has announced EST Gee as the next artist in their ctrl series with a performance of "I LIKE" off his album El Toro 2.
"I LIKE" follows EST Gee's previously released ctrl performance of "XXL," as well as his 2021 performances of "Lick Back" and "Sky Dweller" when he was named a Vevo Artist to Watch.
EST Gee - I LIKE (Live Session) | Vevo ctrl
Vevo's ctrl series highlights the work of hard-hitting, cutting-edge musicians making an impact in today's music scene—both emerging and established. These artists demand attention, and Vevo's ctrl shines a deserving spotlight. EST Gee's performance follows sessions from Rick Ross, Common, Rapsody, Fat Joe, Jeezy, Jadakiss, Fabolous, A$AP Ferg and more.
Focusing on the realist side of Southern rap, EST Gee authentically documents day-to-day life in Louisville, Kentucky, incorporating trap and other contemporary variants of the genre. Raised in the Newburg neighborhood of Jefferson County, Gee got a football scholarship to Indiana State University.
He was the first in his family to attend college, but his studies were cut short when he went to prison. After getting out, he began making music in 2017, crafting a moniker by joining the acronym EST—Everybody Shine Together—with Gee, a reference to his first name, George. His relaxed but relentless lyrical style was often characterized by a signature trail-off in delivery at the end of a track.
After developing a unique style on several self-released mixtapes, EST Gee released his gold-certified 2021 project Bigger Than Life or Death, and in 2022 he delivered his debut studio album, I Never Felt Nun, a collection of tense street raps with occasional dips into melody provided by guest rappers like Future and Jack Harlow. That success was followed by a pair of equally tough 2023 projects, Mad and El Toro 2, which includes features from heavyweights like Lil Baby, Yo Gotti and more.