Watch Exclusive Me And That Man Ramblin' Man Interview
The band's prime mover Nergal (aka Adam Darski) has also fronted titanic Polish death metal outfit Behemoth since 1991.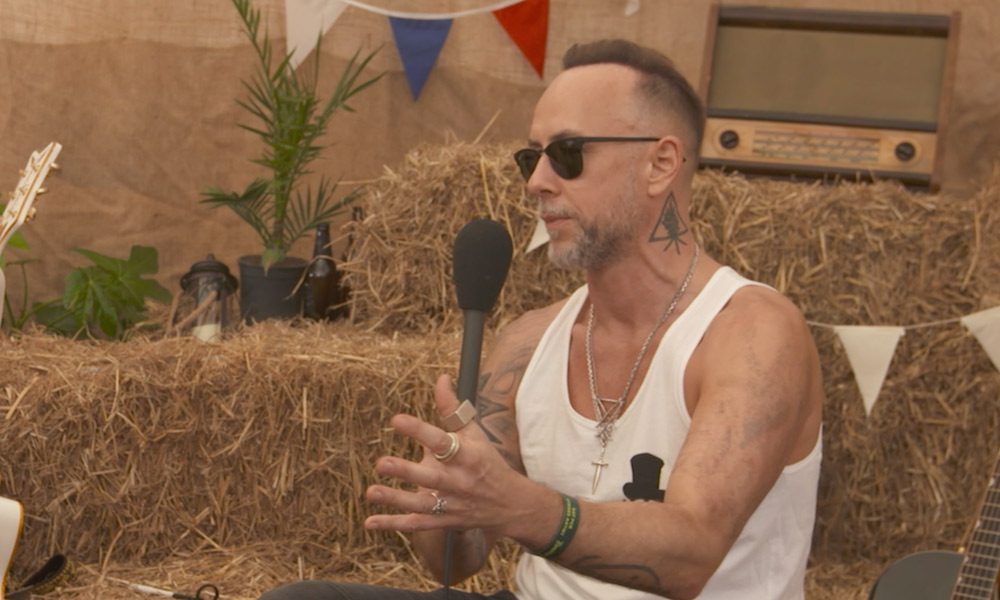 Nergal (aka Adam Darski) has been frontman with titanic Polish death metal outfit Behemoth since 1991, but at this year's Ramblin' Man Fair in Maidstone, he was fronting his other band, Me And That Man, who released their acclaimed, Southern gothic-flavoured debut album Songs Of Love And Death in 2017.
As uDiscover Music previously reported, Nergal confessed that he has recently parted ways with his Me And That Man bandmate John Porter. However, despite the line-up shift, he also announced there would be a new record with the band in its new incarnation with recording starting in 2019.
"What I do with [Me And That Man] is also very [Nick] Cave-ish," Nergal tells uDiscover Music's Kylie Olsson when she refers to the Johnny Cash and Tom Waits-esque qualities in Me And That Man's work. "I could never say that what I do is original. It's all influences I steal from the universe from anywhere I go, I just filter it through my own experiences."
In his Ramblin' Man interview, Nergal also delves into the "Jekyll And Hyde" transitions he faces as he now fronts two bands.
"One side (Behemoth) is very radical and intense, but the other side (Me And That Man) is very gentle and sensitive," he reveals. "Me And That Man can still be very f_k you, very punk in attitude, but also calm and gentle. There's a variety of moods in there, there are mountains and valleys, there's everything in there."
"But with [Me And That Man], it basically brings me back to the roots of music in general that I was too young to witness," he continues. "[With Behemoth], I went as extreme as I could with extreme metal music. [With this project], I went back to where it all started – blues, country and rockabilly. I wanted to strip things down and reflect the mellow side of my nature."
Watch the full interview above.
Format:
UK English