Fall Out Boy Announce Career-Spanning Vinyl Box Set 'The Complete Studio Albums'
The 11-disc set includes all the Chicago-based alt-rockers' studio albums to date.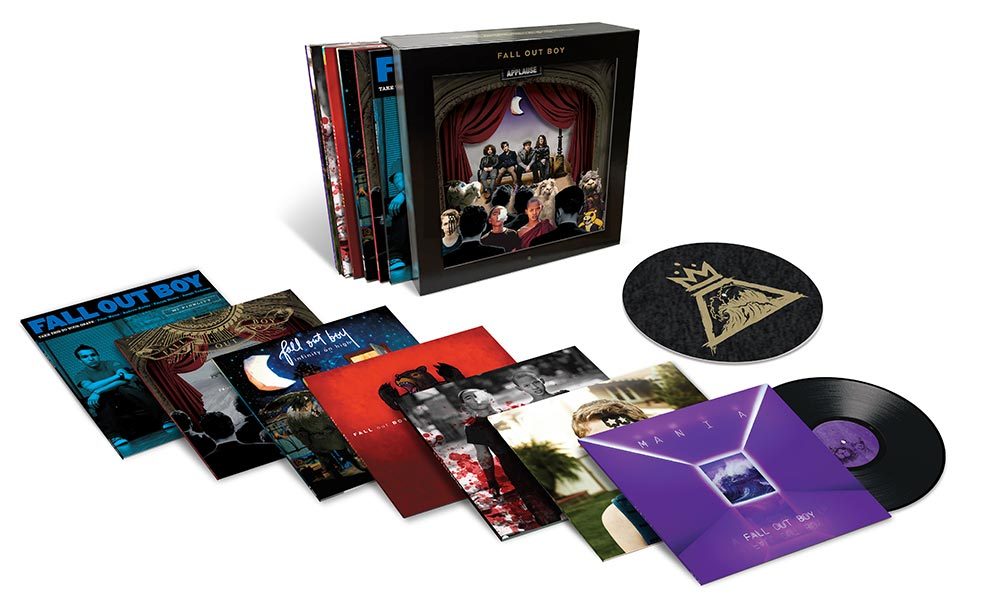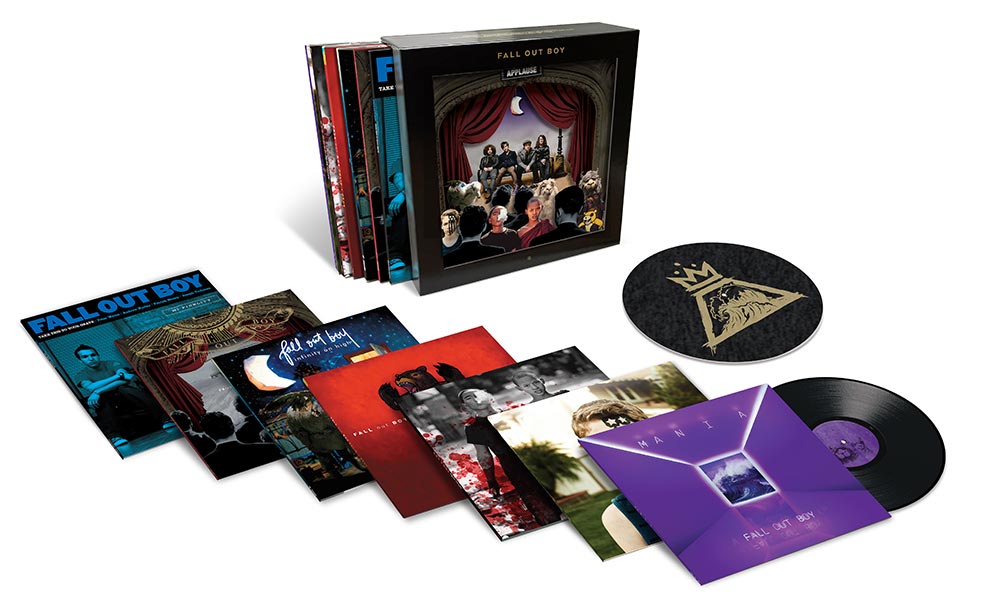 Fall Out Boy have announced the release of a lavish vinyl box set entitled The Complete Studio Albums which will be issued via Island/DCD2/UMe on 28 September.
Including all seven of the studio albums the Chicago-based outfit have recorded during their 15-years-and-counting career, this comprehensive box begins with the band's 2003 pop-punk debut, Take This To Your Grave, takes in 2005's career-defining double-platinum hit platter, From Under The Cork Tree, and concludes with their most recent album MANIA which earned the band their US fourth No. 1 record upon release this past January. The collection also includes 2013's combo Save Rock And Roll (PAX•AM Edition) for the first time ever on 12-inch vinyl.
Spread across 11 LPs, the records included in The Complete Studio Albums are all pressed on 180-g black vinyl and come packaged in a beautifully designed shadow box along with an exclusive custom slip mat. This all-inclusive box set has been designed to be the ultimate Fall Out Boy collector's item.
Fall Out Boy - The Complete Collection (Unboxing Video)
The 2LP version of From Under The Cork Tree is the Black Clouds And Underdogs Edition that was initially released in March 2006 with an expanded track list that added three new songs and two dance mixes. The aforementioned Save Rock And Roll (PAX•AM Edition) package contains all of the tracks from the original album plus eight songs produced by Ryan Adams that had been released separately in October 2013, six months after the initial album drop.
Some of the albums contained in the box set will also later be receiving individual releases on customized color vinyl. These include American Beauty/American Psycho (180g black & white swirl), Folie À Deux (180g opaque brown), From Under The Cork Tree (180g red & black split), and Infinity On High (180g clear with red splatter), all on  26 October. Then, on 14 December, Save Rock And Roll (PAX•AM Edition) will become available for the first time ever as a 2LP set on 180g red vinyl with black smoky swirls.
The Complete Studio Albums vinyl box set is out on 28 September and can be pre-ordered here.  
Format:
UK English