Willie Nelson, John Mellencamp Among Headliners For Farm Aid 35th Anniversary
The virtual 'Farm Aid 2020 On the Road' will feature performances from over 20 artists.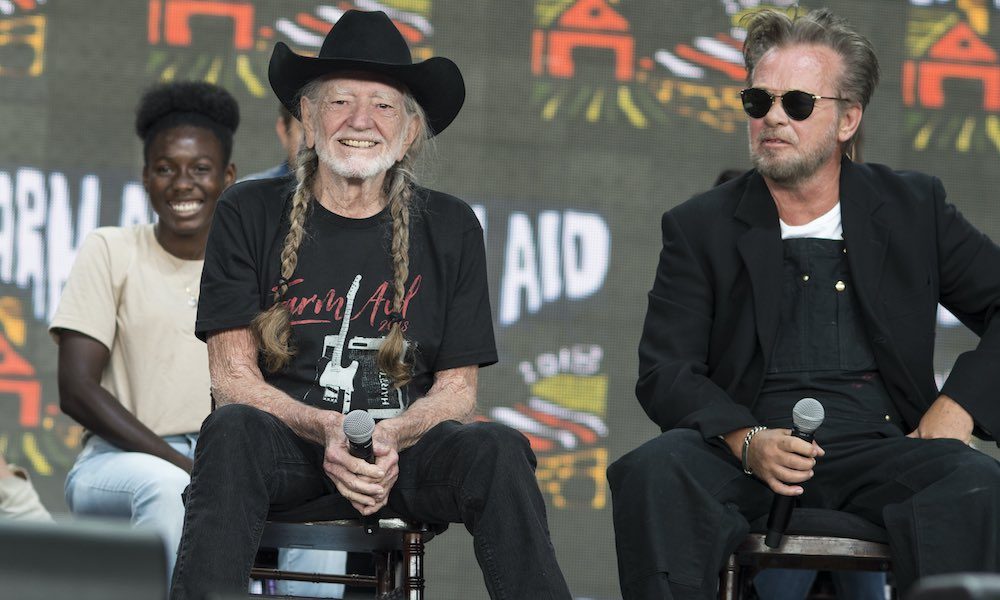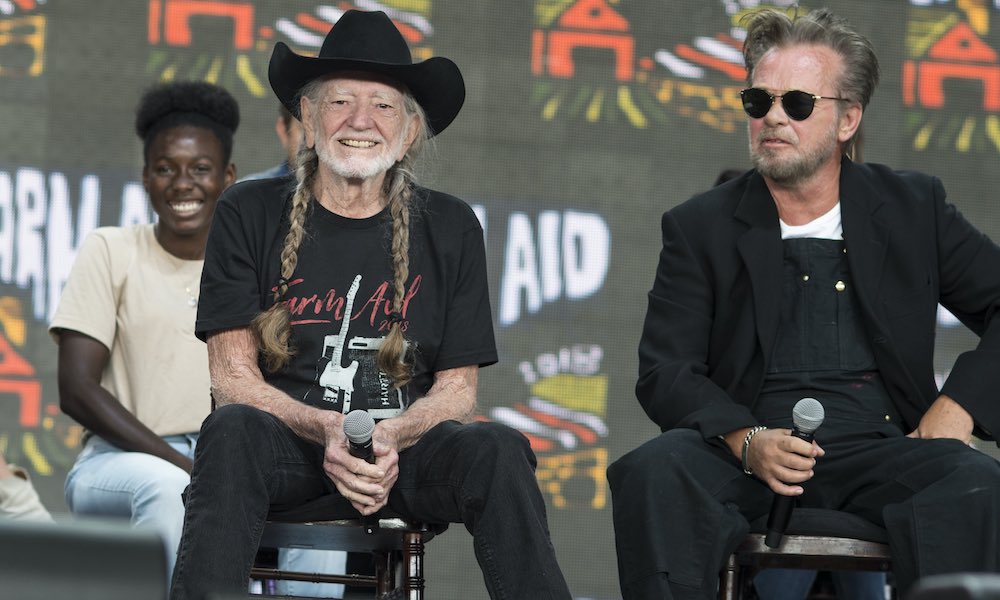 This year marks the 35th anniversary of Farm Aid – one of the longest-running musical charity events in history. To celebrate this milestone, and to bring attention to the vital work of family farmers and ranchers across America, organizers are planning a virtual, star-studded anniversary celebration for September 26.
Dubbed "Farm Aid 2020 On the Road," the three-hour event kicks off at 8:00 pm EDT via FarmAid's website and YouTube channel, as well as on AXS TV and Fans.com. The line-up includes Farm Aid founders Willie Nelson, John Mellencamp, and Neil Young, plus performances from long-standing board members like Bonnie Raitt, Jack Johnson, and Dave Matthews. Additional appearances will be made by the likes of Margo Price, Nathaniel Rateliff, Jon Batiste, Lukas Nelson & Promise of the Real, Valerie June, and Chris Stapleton, among others.
The first Farm Aid was organized in 1985 to help American farmers who were struggling amid mortgage debt. The Champaign, IL festival not only featured performances from its organizers – Nelson, Mellencamp, and Young, but also from such legendary acts as Bob Dylan, Tom Petty, and Billy Joel. Since then, the annual event has expanded, taking place in different locations across America, and widening its benefits – from operating an emergency hotline and creating a disaster fund to helping to push forward the Agricultural Credit Act of 1987.
"This pandemic and so many other challenges have revealed how essential family farmers and ranchers are to the future of our planet," said Willie Nelson in a statement. "Farm Aid 2020 is going to give the whole country a chance to learn about the important work of farmers and how they're contributing to our well-being, beyond bringing us good food."
Farm Aid Executive Director Carolyn Mugar added, "Since we started in 1985, Farm Aid has kept its finger on the pulse of farm country and deployed funds and resources to help farm families confront the challenges they face. It's clear that this is a critical moment for farmers and ranchers. We risk losing their important contributions to our communities and our families if we do not adequately respond as a country."
While the event will be free to view, donations will be encouraged throughout the live-stream. An online silent auction, running from September 26 to October 9, will feature additional opportunities to raise critical funds. Among the offerings will be exclusive trips and artist-signed memorabilia.
Earlier this year, Nelson hosted "At Home with Farm Aid," which featured a variety of remote performances, plus legendary sets from past festivals, all while driving donations to benefit family farms, struggling amid COVID-19.
For more information, visit Farm Aid's official website.