Foo Fighters Disco Alter-ego The Dee Gees Announce Record Store Day Exclusive 'Hail Satin'
The project will be released on July 17.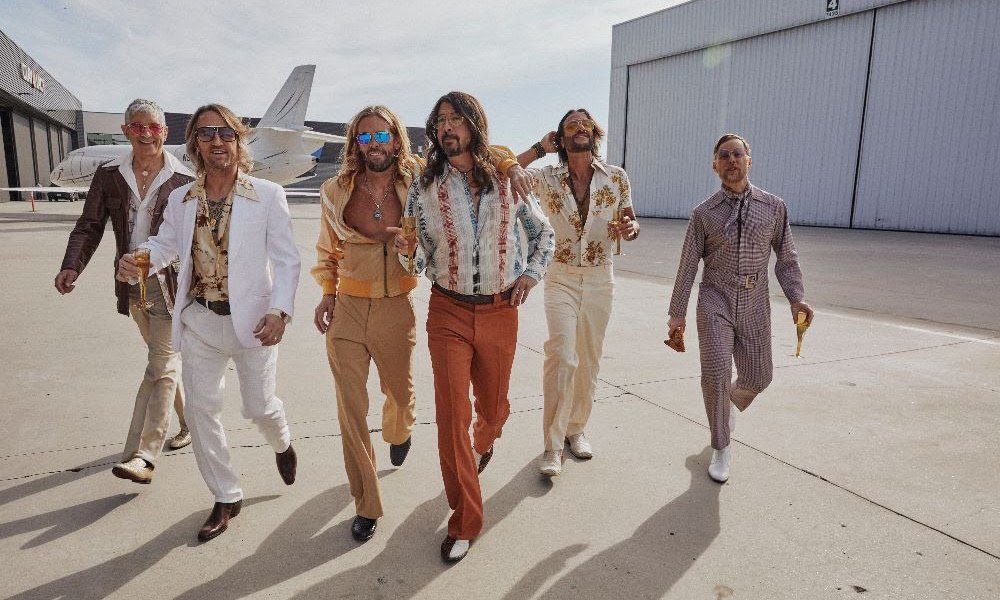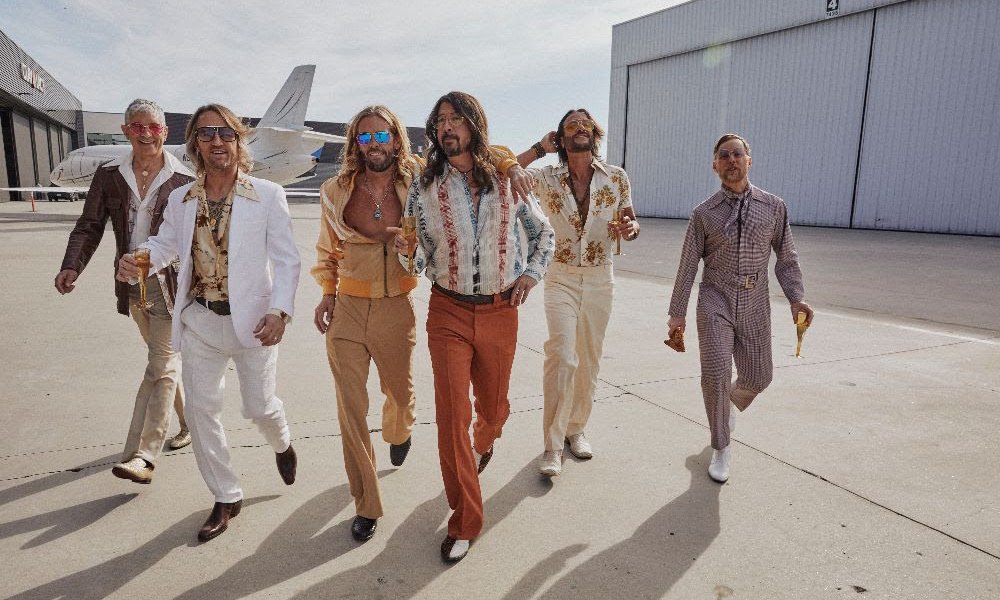 The Foo Fighters are gearing up to release their first project under the disco-driven alter ego The Dee Gees. Hail Satin will be released in stores on July 17 as part of an exclusive Record Store Day campaign.
The limited-edition vinyl LP will be presented in a rainbow mylar sleeve to match with its over-the-top disco dazzle. Hail Satin was recorded at the band's iconic Studio 606.
Hail Satin features The Dee Gees on one side of the record. Recorded by Dave Grohl, Chris Shiflett, Taylor Hawkins, Nate Mendel, Rami Jaffee, and Pat Smear, side A features five covers of classic songs from the Bee Gees and Andy Gibb. The project features studio renditions of "Shadow Dancing" and "You Should Be Dancing." The band previously took on the classic tracks during a Rock 'n' Roll Relief livestream and on Jo Whiley's Sofa Sessions on BBC Radio 2, respectively.
"We started recording the instrumental track, and then I thought, ​'Okay, well I'm gonna go out and sing it' and let me tell you: I have never, ever in my life sung like that," Grohl said of covering "You Should Be Dancing." "But it was the easiest song I have ever sung in my entire life. I sang the song, and it was like six minutes and I was done. I should have been singing like this for the last 25 years."
Side B of Hail Satin features five live recordings of select tracks from the Foo Fighters' latest album Medicine at Midnight. Recorded in 2020 and released this past February, the album features notable tracks "Waiting on a War" and "No Son of Mine," both of which will appear on Hail Satin.
Hail Satin is out July 17. View the official tracklist below and find participating Record Store Day locations here.
Tracklist:
Side A — The DEE GEES:
You Should Be Dancing
Night Fever
Tragedy
Shadow Dancing
More Than a Woman
Side B — LIVE at 606:
Making A Fire
Shame Shame
Waiting on a War
No Son of Mine
Cloudspotter