George Harrison's Handwritten Lyrics For 'While My Guitar Gently Weeps' To Be Auctioned
The classic Beatles song also famously features a guitar solo from Eric Clapton.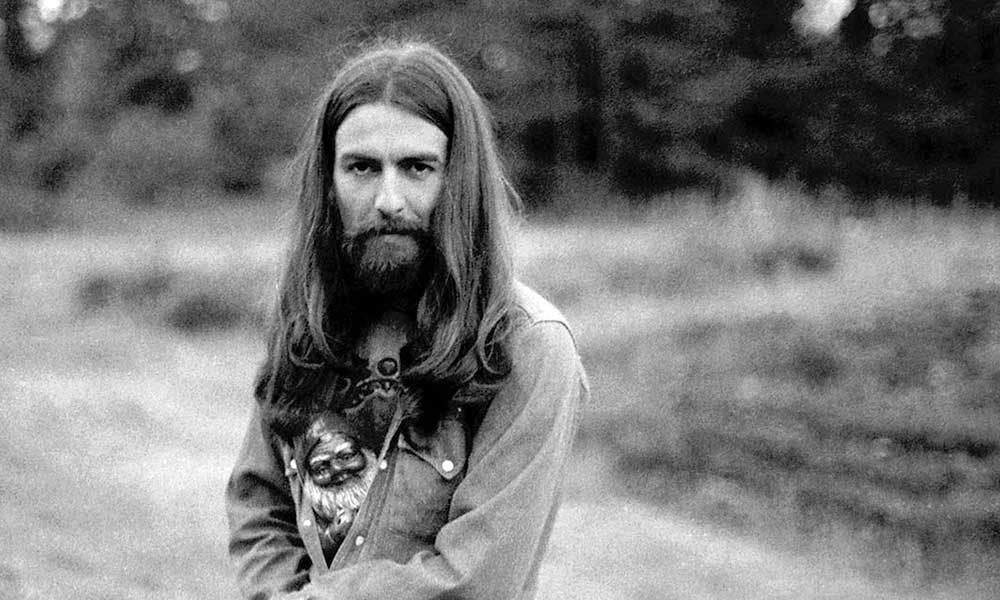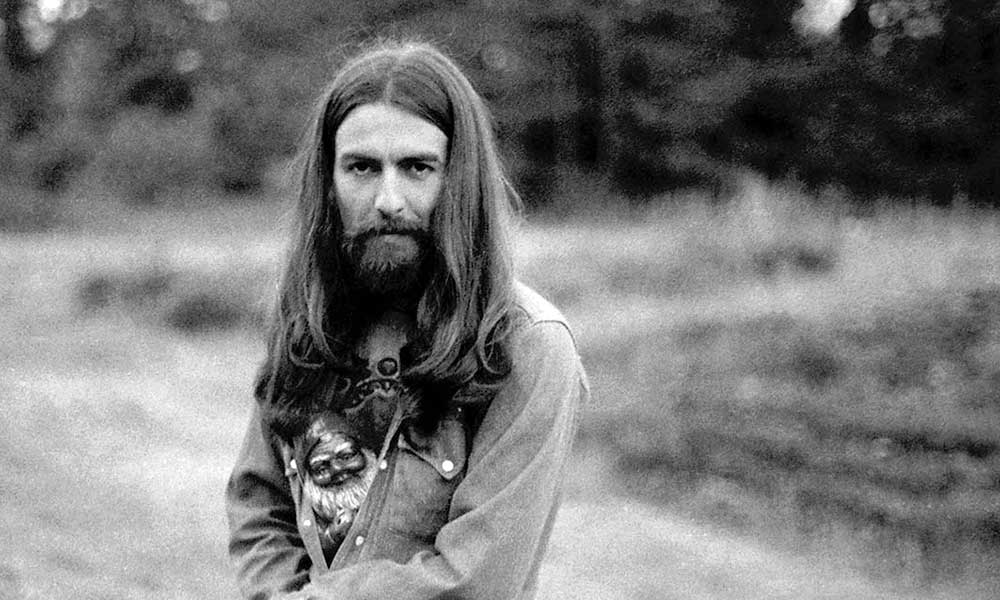 The original handwritten lyrics for George Harrison's Beatles song 'While My Guitar Gently Weeps' are going up for auction.
At a starting bid of $195,000 (£150,353), a fan could end up owning the original notes for Harrison's classic track on the band's 1968 album The Beatles (aka "The White Album"). It's the only Beatles song to include a guitarist outside the band – Eric Clapton.
Beatles drummer Ringo Starr annotated the lyrics with early examples of the songs lyrical content. Visit auction house Moments In Time's official website for further information about the lyric and the upcoming auction.
As uDiscover Music previously reported, the classic song began as an experiment with a theory from the I Ching while George was visiting his parents. "'While My Guitar Gently Weeps' was just a simple study based on the theory that everything has some purpose for being there at that given moment," Harrison explained. "I was thinking that anything I see when I open a book, I'm going to write a song about. So I opened this book and I saw 'gently weeps'. I shut the book and then I started the tune."
The Beatles - While My Guitar Gently Weeps (2018 Mix / Audio)
After abandoning the delicate acoustic approach taped in July 1968, Harrison enlisted the rest of The Beatles for a full-band version in August. Once the group had created a decent backing, Harrison spent hours trying to craft a backwards guitar solo for the song, before ditching this version too.
Harrison had been friends with Eric Clapton since The Yardbirds supported The Beatles in 1964, and, seemingly on a whim, invited his friend to play on the next attempt to nail the song.
Speaking to Guitar Player in 1987, Harrison recalled Clapton's initial reluctance: "He said, 'Oh, no. I can't do that. Nobody ever plays on The Beatles' records.' I said, 'Look, it's my song, and I want you to play on it.' So Eric came in, and the other guys were as good as gold – because he was there. Also, it left me free to just play the rhythm and do the vocal. So Eric played that, and I thought it was really good. Then we listened to it back, and he said, 'Ah, there's a problem, though; it's not Beatle-y enough' – so we put it through the ADT, to wobble it a bit."
Listen to the Best of The Beatles on Apple Music and Spotify.
Format:
UK English