George Wein, Newport Jazz Co-Founder, Dies At 95
'George has an undeniable gift for making things happen,' said producer Jay Sweet.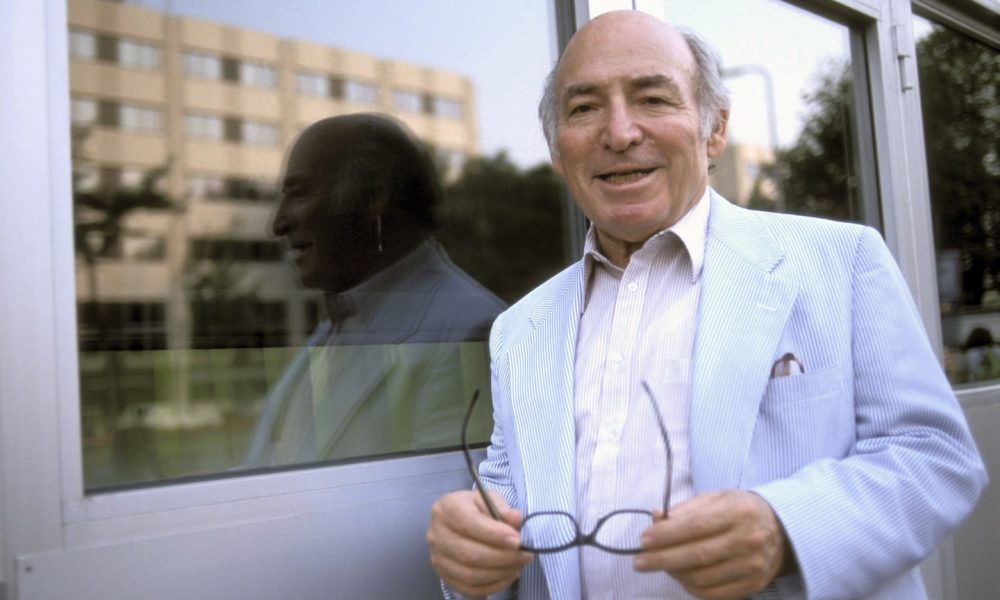 Promoter, pianist, art collector, and philanthropist George T. Wein, co-founder and creator of the Newport Jazz Festival and the Newport Folk Festival, died peacefully in his sleep on Monday, September 13, 2021. He was 95.
When Wein received a Grammy Honorary Trustee Award in 2015, the awards show host, rap star/actor LL Cool J said, "George Wein defined what a music festival could be with the Newport Jazz Festival, Newport Folk Festival and the New Orleans Jazz and Heritage Festival. This is a great guy. More than anyone, George set the stage for what great festivals today look like; festivals like Coachella, Bonnaroo … he made this possible…"
Known more as a producer than a performer, Wein made stars of, and revived the careers of generations of musicians who performed at his venues. Miles Davis, who told Wein that "you can't have a festival without me," performed his comeback in 1955 with his immortal performance of "'Round Midnight." The following year, Duke Ellington said he was "born at Newport" when he recorded one of his biggest hits, "Diminuendo" and "Crescendo in Blue." Wein pioneered the modern music festival as we know it, putting jazz and folk and their many variations in the most accessible performance spaces to the widest audiences possible.
Just before his 90th birthday, Wein began planning for the sustainability of Newport Festivals Foundation, the non-profit that runs the two music events. First he tapped producer Jay Sweet, who had brought new life into the Folk Festival, to work as Executive Producer to oversee the organization with the board of directors. Then he set his sights on bassist Christian McBride, who became Artistic Director of the Newport Jazz Festival in 2017.
"He not only invented the idea of a modern-day music festival and made the careers of numerous music icons, but his investment in music appreciation is to me what makes him the biggest icon of them all," said Sweet. "George has an undeniable gift for making things happen. As a result, he has perhaps done more to preserve jazz than any other individual."