Glenn Frey, JD Souther 'Longbranch/Pennywhistle' Collaboration Set For Reissue
The eponymous album will be available as a standalone CD and on 180-g black vinyl for the first time ever.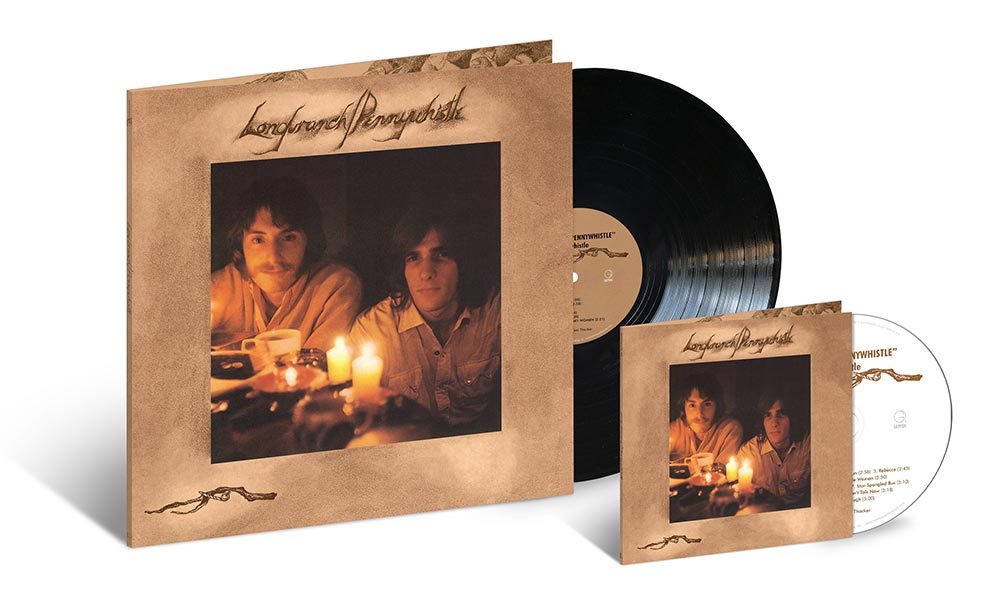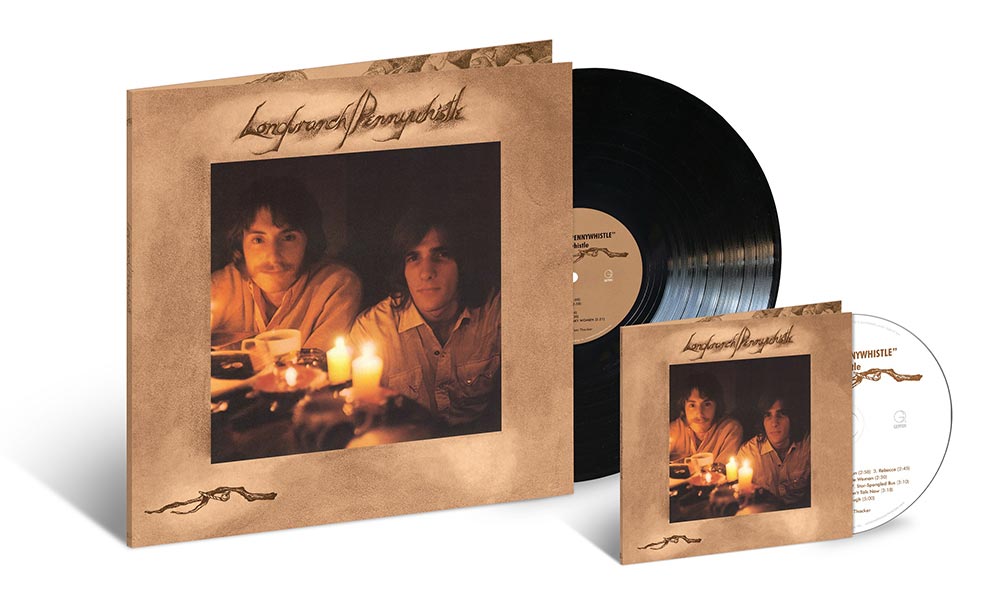 Longbranch/Pennywhistle, the much-acclaimed 1969 collaboration between late Eagles co-founder Glenn Frey and longstanding songwriting partner, JD Souther, will make its CD debut as well as return to vinyl for the first time in nearly 50 years on 28 September via Geffen/USM.
The album has been remastered and remixed by renowned producer/engineer Elliot Scheiner (Eagles, Steely Dan, Toto) and Souther. Released earlier this year as part of the Glenn Frey box set Above The Clouds: The Collection, the eponymous album is being made available as a standalone CD and on 180-g black vinyl for the first time ever.
Longbranch/Pennywhistle represented the budding essence of a songwriting team that would tap into something intuitively special that eventually took flight on such well-loved and enduring Eagles tracks to come such as 'Best of My Love,' 'New Kid in Town,' 'Heartache Tonight' and 'The Sad Café.' "Longbranch/Pennywhistle gives you some sort of foundation for what's to come," says JD Souther.
Produced by Tom Thacker, Longbranch/Pennywhistle boasts an impressive list of top-tier collaborators including rockabilly guitar legend James Burton, slide maestro Ry Cooder, pedal-steel legend Buddy Emmons, Wrecking Crew pianist Larry Knechtel, session drummer Jim Gordon, bass master Joe Osborn, and fiddle maestro Doug Kershaw.
A second album was never cut and the band subsequently broke up. Frey went on to co-found the Eagles, occasionally with Souther's songwriting pen and vocal harmonies in tow, while Souther mainly focused on a successful solo career ('You're Only Lonely,') and the occasional duet with the likes of James Taylor ('Her Town, Too') and Linda Ronstadt ('Prisoner In Disguise'), in addition to authoring signature hits interpreted by the likes of Dixie Chicks ('I'll Take Care Of You') that yet again served to redefine the country genre.
Forever intertwined together in Longbranch/Pennywhistle, Souther and Frey will always represent the pioneering So Cal-transplanted songwriting duo who opened the door on a genre that ultimately knows no limits.
"Glenn Frey was my roommate, best friend, and first songwriting partner in Los Angeles," Souther says. "We knew we were onto something original, as are most young musicians, including our soon-to-be friends and collaborators Jackson Browne and Don Henley; but quite honestly, we were just trying to do our best work in a very competitive environment.
"If in doing that we evolved a new architecture of some sort, fine, but remember we were all listening carefully to each other and to the giants before and among us. We listened to Miles, Hank Williams, Laura Nyro, Joni Mitchell, Trane, Bach, Cole Porter, Tim Hardin, Bob Dylan, James Taylor, and Carole King to name a few. We always said that if you want to make great music you should listen to great music. This album was our freshman project."
Longbranch/Pennywhistle is out on 28 September and can be bought here.
Format:
UK English