Gomez's 'Bring It On' Celebrates 20th Anniversary With Deluxe CD, Vinyl Reissue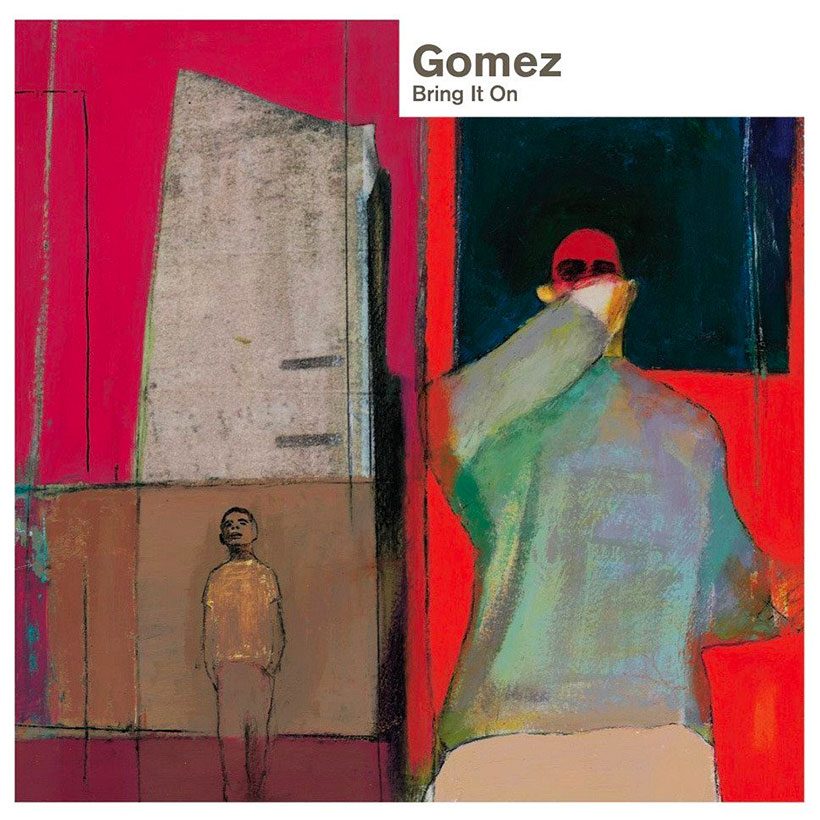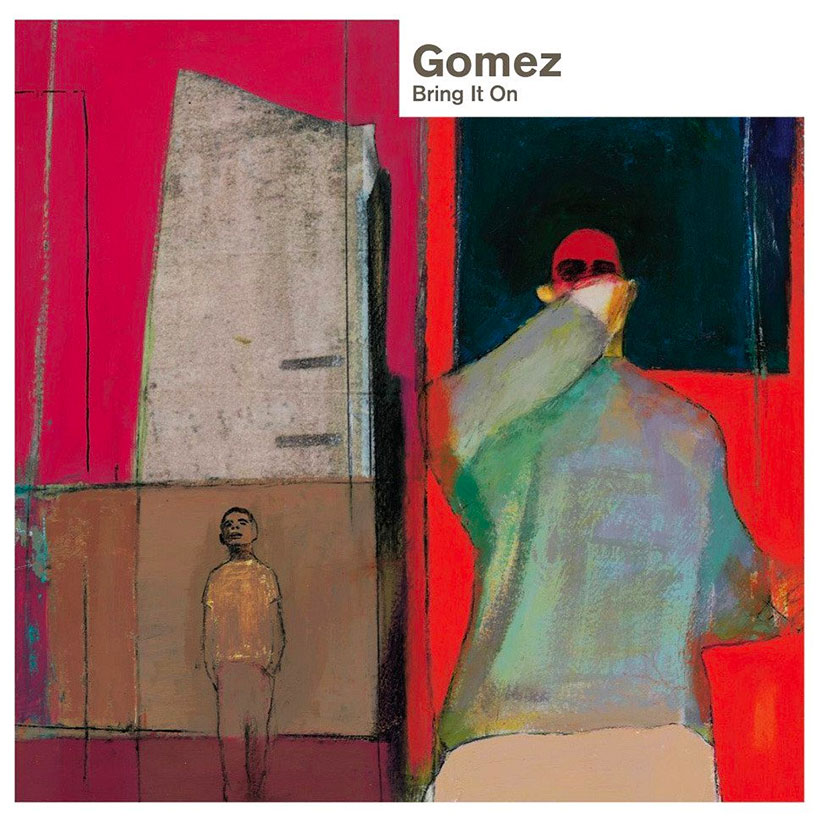 To celebrate the 20th anniversary of its initial release, Gomez's Mercury Music Prize winning debut album, Bring It On will be re-mastered and reissued as a super-deluxe 4CD and remastered double LP through UMC on 20 April 2018.
The 4CD 20th Anniversary edition of Bring It On contains the original album remastered by Frank Arkwright and Abbey Road studios and 35 previously unreleased tracks including 25 demos (recorded between January 1996 and August 1997) – 13 of which are appearing on an official Gomez release for the first time. These include covers of Neil Young's 'Unknown Legend' and T-Bone Walker's Mean Old World' plus the band's 1998 Glastonbury performance and BBC sessions.  The double-disc vinyl edition of Bring It On, meanwhile, will be available as a limited edition red and yellow colored vinyl edition or as a standard black vinyl edition, with both pressings housed in gatefold packaging.
Twenty years on, the debut album by Gomez sounds not of its time, but ahead of its time. You can hear its echoes in so much of the music that followed it: not just in Elbow, but in any artist who heard Bring it On and realised the possibilities of combining indie and roots music with lo-fidelity electronics: a modern experimental sensibility with a love of the past.
"No other record captures that period so perfectly," says Elbow's Guy Garvey. "The concerns of the songs. The stories, the experimental sounds. It was so brave for a band to record themselves at that time: it allowed a direct and undiluted account of the band as aspirational, big-hearted friends in love with making music and each other. It dared us to record ourselves. But they did it first. It's the most deserving recipient of the Mercury Prize in its history: a breathlessly ambitious and lovingly crafted masterpiece. It should be called Bring It 'The F_k' On."
Gomez hadn't even recorded with the intention of making an album. The band's label, Hut, had to use the home recordings – for practical reasons. "They couldn't recreate those recordings because they'd done them in one of their dad's garages on the four-track, and just after they'd finished doing the last one the thing broke," says Hut's David Boyd. "So we decided it needed a little bit of mixing and embellishment, but not a lot, and they trotted off to Liverpool to do the touch-ups, but to all intents and purposes that was Bring It On."
In Liverpool, engineer Ken Nelson awaited them, and helped them turn those seven tracks into a whole album. "They'd have an idea and would look to me to make it work," Nelson says. "Their home-learned skills transferred well to the studio and I believe we learned so much from each other. I'd never worked with a band who were so creative before: it was truly exciting for me."
The spectacular results had an immediate impact and influence, Chris Martin admired Bring It On so much that Coldplay hired Ken Nelson to produce their first album (he went on to produce three for them). Indeed, without some of Gomez's freewheeling influence, it's much harder to imagine the British music scene making a comfortable home for the innovating likes of Alt-J, Everything Everything & Field Music, or across the pond where subsequent harmony bands blending indie, anti-folk and art rock have thrived.
Bring It On went on to win 1998's Mercury Music Prize, beating Pulp, Massive Attack, Cornershop and The Verve, the judges describing the album as "an intriguing blend of swamp blues, bar-room rock and eerie power".
Bring It On remains the album Gomez are best known for in the UK, but it was only the starting point for a spectacular career. The band built audiences internationally, especially in the US and Australia. In the States, in particular, Gomez have become bigger and bigger, with their two most recent albums, A New Tide (2009) and Whatever's on Your Mind (2011), becoming the highest-charting records of their career.
Gomez will be playing Bring It On the album in its entirety on their forthcoming UK & Ireland tour. They play the following dates:
24 April: Brighton, Dome
25 April: Nottingham, UK, Rock City
27 April: Dublin, Ireland, Olympia
28 April: Glasgow, Barrowland
29 April: Leeds, O2 Academy
1 May: Manchester, Albert Hall
2 May: Bristol, O2 Academy
3 May: London, Royal Albert Hall
5 May: London, O2 Forum Kentish Town
6 May: Cambridge, Corn Exchange
7 May: Liverpool, O2 Academy
8 May: Glasgow, Barrowland.
The deluxe reissue of Bring It On will be released on 20 April. Order it here.
Format:
UK English