Grace Jones Exhibition 'Grace Before Jones' Due In UK In September
'Grace Before Jones: Camera, Disco, Studio,' at Nottingham Contemporary, will feature work by Warhol, Basquiat and many others.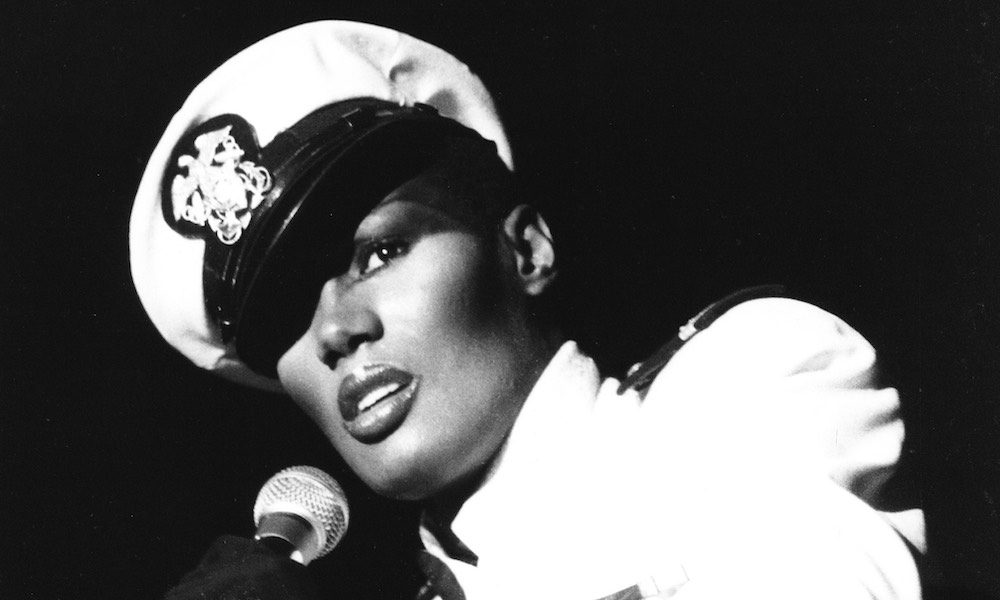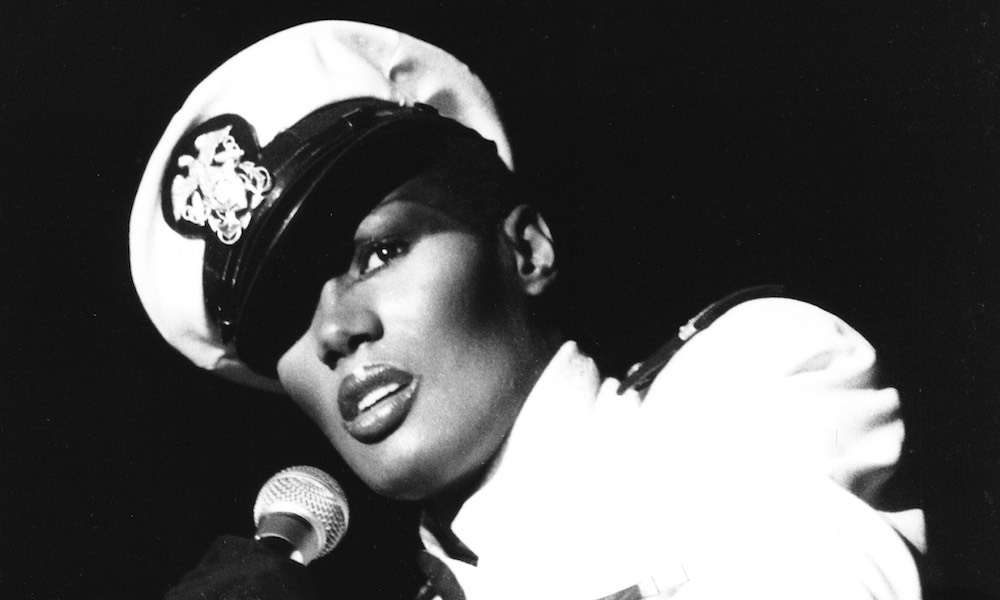 A new exhibition dedicated to the image and performance aesthetic of Grace Jones is due to open in the UK at the Nottingham Contemporary art gallery in late September. Grace Before Jones: Camera, Disco, Studio will feature work, inspired by the unique performer, by Andy Warhol, Lynn Goldsmith, Jean-Michel Basquiat, Robert Mapplethorpe, Anthony Barboza and others.
"A range of Grace Joneses"
Curators Cédric Fauq and Olivia Aherne promise that the show will "unfurl a range of Grace Joneses: from disco queen to dub cyborg; Jamaican to French; runway model to nightclub performer." It's presented as "a cross between fan-fiction, study and biography," and will focus on both her recording and performing career and her artistic collaborations.
Putting her work in historical context, it will explore notions of black image-making and gender binarism and how Jones influenced the worlds of fashion and stage design as well as music. Other notables to be featured in the exhibition include Roland Barthes, ACT UP, Robert Mapplethorpe and designer Azzedine Alaïa. Exhibition design Is by architect Borja Velez and the graphic identity by Leandro Pitz.
"The art of self-reinvention"
The exhibition publicity further states: "Dexterous in the art of self-reinvention, Jones' modes of performance can be said to borrow from what academic Daphne Brooks has called 'the theatricality of blackness', whose techniques are, in the words of Malik Gaines, 'able to articulate not the wholeness of black identity, but rather the constructedness of all identity'."
Dependent on prevailing conditions around the coronavirus, Grace Before Jones: Camera, Disco, Studio is planned to open on 26 September and run until 3 January 2021. Nottingham Contemporary is one of the UK's largest contemporary art galleries, and it is currently planning to re-open, after its enforced March closure, in August, resuming its three current exhibitions on Denzil Forrester, Diane Simpson and Sung Tieu.
Listen to the best of Grace Jones on Apple Music and Spotify.
Format:
UK English