Greta Van Fleet Shares Ethereal New Video For 'Heat Above'
'Thematically, we are dead center in the cult of Heaven, surreal, strange, alive and free.'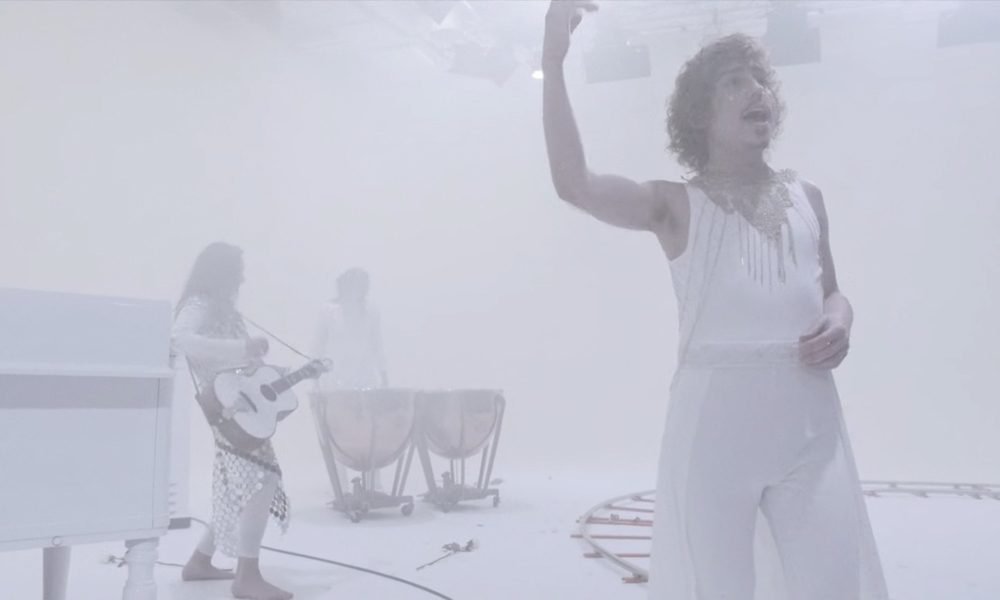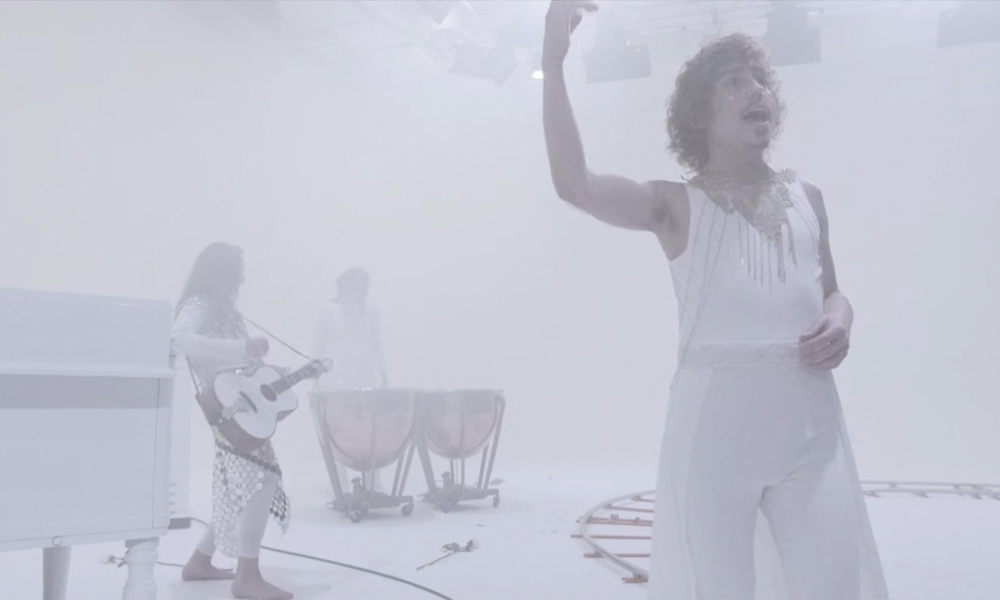 Greta Van Fleet shared a new visual for their latest track "Heat Above" on February 18.  The single is off the rock band's highly anticipated upcoming sophomore album, The Battle at Garden's Gate, which was produced by Greg Kurstin and is set for release on April 16.
Equal parts minimalist and stylistic, the music video sees the band performing against a white background looking like extras from Jodorowsky's Holy Mountain while clad in white and silver sequined outfits. "Heat Above" demonstrates a marked departure from Greta Van Fleet's previous work as the band pushes their creative limits, giving a taste of what fans can expect from The Battle at Garden's Gate. 
According to the band, "'Heat Above' is theatrical, eloquent, and exaggerated.  This is a dream in the clouds, a moment of peace in the storm. Thematically, we are dead center in the cult of Heaven, surreal, strange, alive and free."
Greta Van Fleet - Heat Above (Official Video)
"Heat Above" debuted last week on Apple Music's The Zane Lowe Show. In an interview with the band,  Zane Lowe praised the track, stating "You aren't ever going to hear anything like this today and probably in the near future, Greta Van Fleet doing it like nobody else."
Featuring string orchestras, explorative songs, and a visual story that builds with every track, The Battle at Garden's Gate indicates a new era for the band.
Originating from Frankenmuth Michigan, the band, comprised of brothers Josh, Jake, and Sam Kiszka with friend Danny Wagner formed in 2012. In 2017 they topped the US Billboard Mainstream Rock and Active Rock chart with their explosive debut single "Highway Tune" remaining in the spot for four weeks in a row. 
Since then the band has progressed from strength to strength, winning the 2019 Grammy award for Best Rock Album with their second EP From The Fires. 
The Battle at Garden's Gate can be pre-ordered here.