Guitar Great Stevie Ray Vaughan's First Fender Sells For $250,000
The 1951 instrument, given to him by his brother Jimmie, has a new, unnamed home.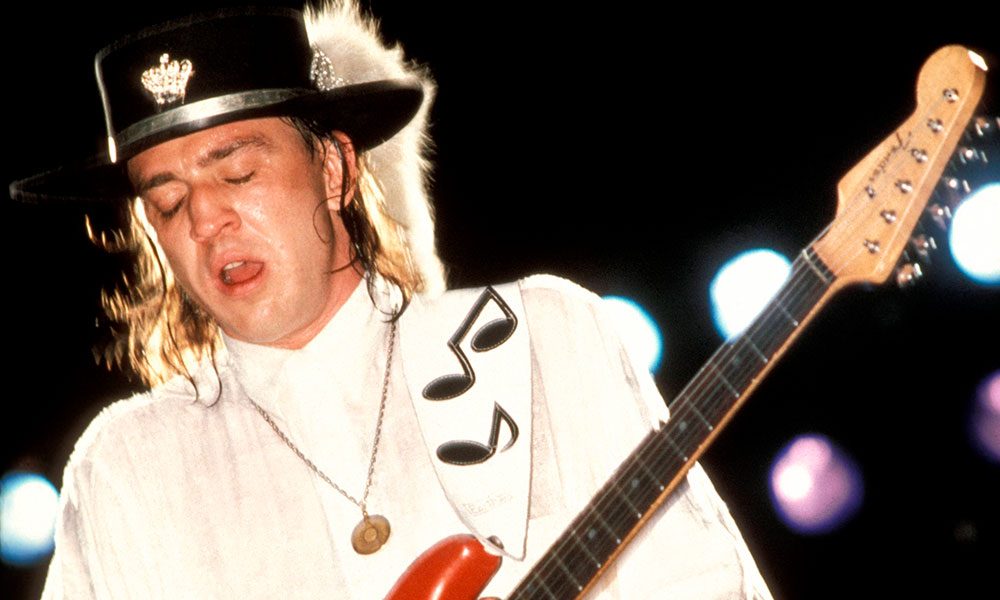 The 1951 Fender used by the late blues-rock guitar giant Stevie Ray Vaughan has been sold at auction for $250,000. The sale, carried out by Heritage Auctions, took place on Sunday (15) in Vaughan's home town of Dallas.
AP reports that Heritage Auctions spokesman Eric Bradley says the winning bidder doesn't wish to be identified immediately. The guitar is a highly personal item in the artist's story, since it was a gift to the late bluesman from his older brother Jimmie in the late 1960s. It has the word "Jimbo" carved on the back.

Stevie Ray used the instrument in his first studio recording, and played it in his early live performances. Vaughan joined a band called the Southern Distributor at the end of the '60s, when still only in his mid-teens.
Author and Vaughan expert Craig Hopkins is quoted as saying that the guitar has "considerable historical significance," since Vaughan "pretty much learned his craft" on the instrument. Hopkins wrote the 2010 biography Stevie Ray Vaughan: Day By Day, Night By Night, His Early Years 1954-1982 and the 2011 sequel, His Final Years 1983-1990.
Stevie Ray only owned it for a short time, trading it in 1971; In a 1989 interview, at the height of his success and acclaim, he mentioned how much he would like to have it back. He died in a helicopter crash in 1990, at the age of 35. He was inducted into the Rock and Roll Hall of Fame in 2015.
Jimmie Vaughan, meanwhile, released the in-concert album Live At C-Boy's in October 2017 with his trio and Mike Flanigin. It was captured at C-Boy's Heart & Soul club in his home town of Austin, Texas. In March, he presented an autographed Jimmie Vaughan Stratocaster to Stefano Domenicali, the CEO of Lamborghini, as they opened their new Austin location.
Format:
UK English