Guns N' Roses, Korn, Megadeth, And More Set For Aftershock Festival
The event will be held at Discovery Park in Sacramento, CA on October 5-8.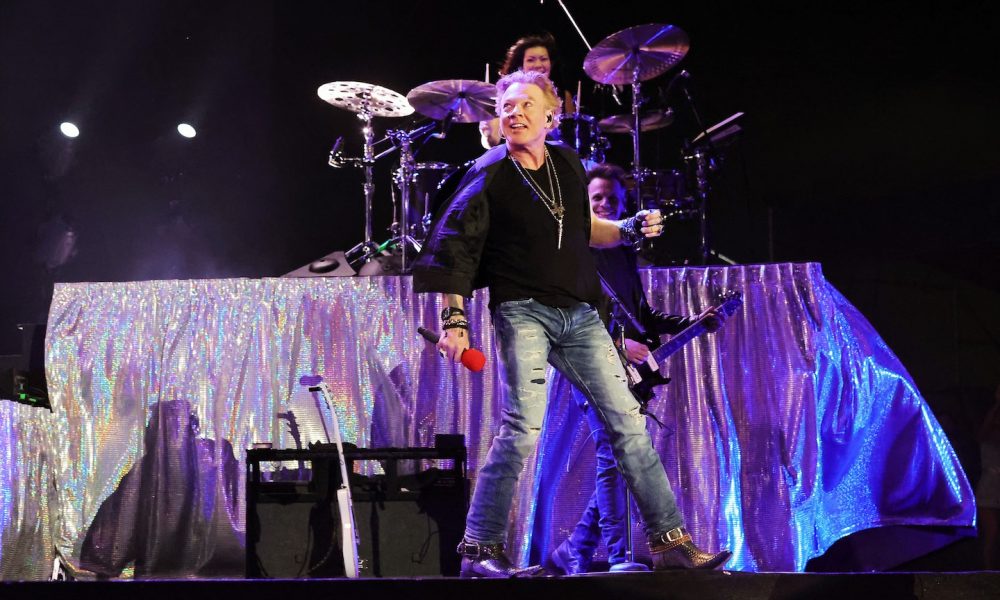 Aftershock has announced the lineup for the 2023 edition of its festival, featuring headliners Guns N' Roses, Tool, Avenged Sevenfold, Korn, Megadeth, and more.
Shop the best of Guns N' Roses' discography on vinyl and more.
The destination event, held at Discovery Park in Sacramento, CA on October 5-8, builds on last year's record-setting success including an audience of 160,000 music fans and bringing in nearly $30 million to the region.
In addition to the must-see headliners, the weekend's curated lineup of rock and metal heavyweights also includes Godsmack, Pantera, Incubus, Queens of the Stone Age, Limp Bizkit, Rancid, Turnstile, 311, The Cult, AFI, I Prevail, Dance Gavin Dance and many more. Returning as host for the second year is Jose "Metal Ambassador" Mangin.
"Godsmack is coming in hot this year. Come join us and Guns N' Roses! Tool! Korn! and so many other killer bands at this year's massive AFTERSHOCK! We can't wait for everyone to hear our new album Lighting Up The Sky, which just came out! LET'S DO THIS!!!," says Godsmack front man Sully Erna.
"We are so excited for what will be the biggest Aftershock in the festival's 11-year history," says Danny Hayes, CEO of Danny Wimmer Presents. "We are grateful for our partnership with the city and county of Sacramento and together we have built an amazing brand that showcases Sacramento to attendees from all over the globe."
"Aftershock has become synonymous with Sacramento, and we couldn't be more excited for the festival to be back this fall with such an incredible lineup," said Mike Testa, President & CEO of Visit Sacramento. "The city is already gearing up to welcome rock fans from across the country and around the world. Aftershock supports our local businesses, creates jobs and brings unmatched music to our city – October can't come fast enough."
Visit Aftershock Festival's official website for more information.