Watch HAIM's Ghoulish '3 AM' Performance, Feat. Robert Pattinson
The actor starred as an 'emotional vampire' on the trio's 'Late Night with Seth Meyers' appearance.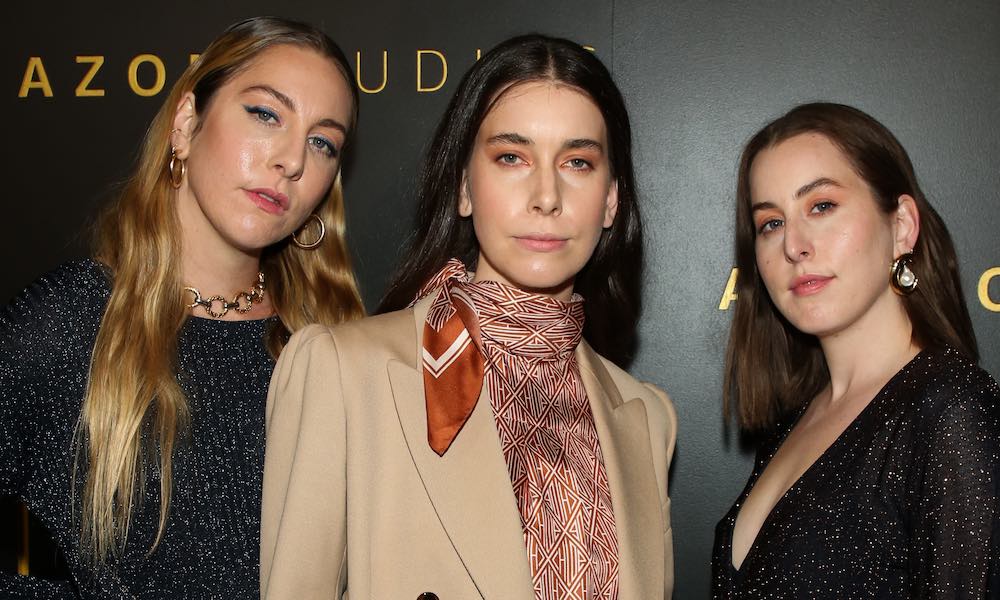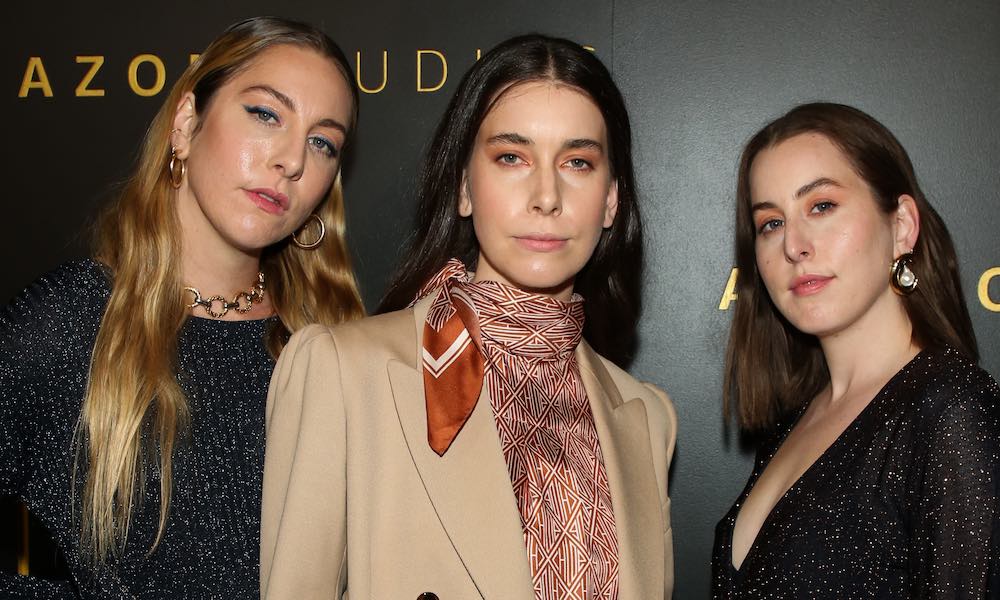 HAIM appeared on last night's Late Night with Seth Meyers to perform their song '3 AM' – a track off their new, critically-acclaimed album, Women in Music Pt. III. Their Halloween-themed appearance featured a very special guest – actor Robert Pattinson.
Pattinson, who first rose to fame by starring as a telepathic vampire in the Twilight movies, appeared at the beginning of the clip as an "emotional vampire." Following in the ghoulish theme, the three Haim sisters performed '3 AM' in a foggy, outdoor venue, all dressed as vampire brides.
'3 AM' marks HAIM's latest appearance in support of Women in Music Pt. III, the trio's widely-acclaimed third studio album.
Most recently, the band released an offbeat video for their song "Man from the Magazine." The visual, which was captured by director Paul Thomas Anderson at Canter's Deli (on the same day that he shot the album's cover), finds Danielle Haim singing the song live, from behind the counter.
The track, Danielle captioned on Instagram, "started out as a joke between us when journalists asked us questions that were an eye roll…. Down the line we found ourselves singing the line, 'man from the big rock music magazine, what did you say???' to each other as an inside joke between the three of us. It made us laugh and helped us move on from the annoying 'what does it feel like to be a woman in music' questions we were getting on tour."
That humor is also reflected in the album's title. In a new interview with Paper Magazine, Alana Haim explained, "We named our record Women in Music because it made us f__king laugh. Like it's just hilarious that that's even a thing. It's, you know, the eye roll. It's just a very big eye roll."
Listen to the best of Haim on Apple Music and Spotify.