Listen To HAIM's 'Summer Girl Remixes Volume 1'
The 'Women in Music Pt. III' hit got treatment from Lauren Auder, Amber Mark, Jack and Henry, and more.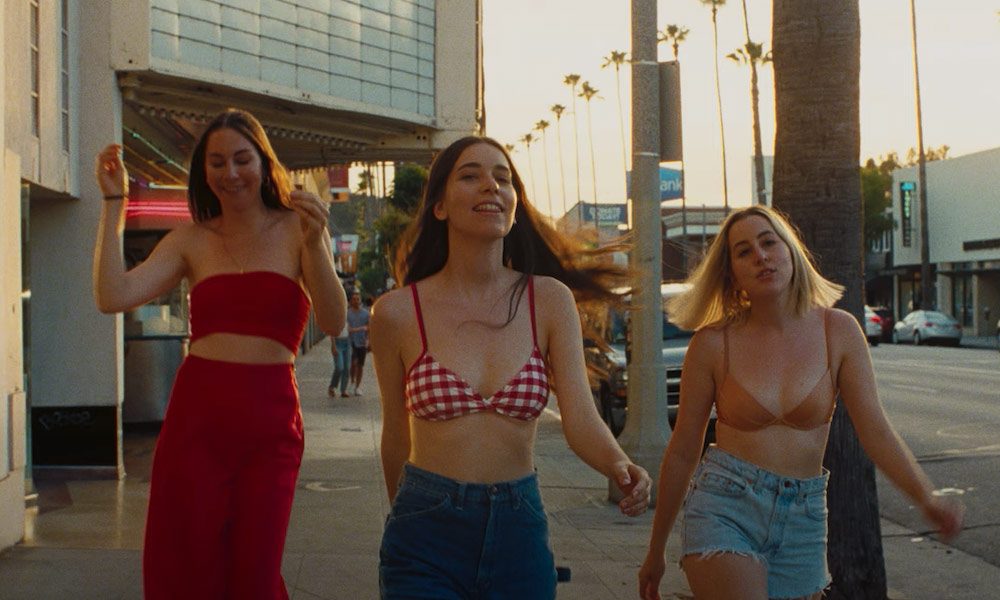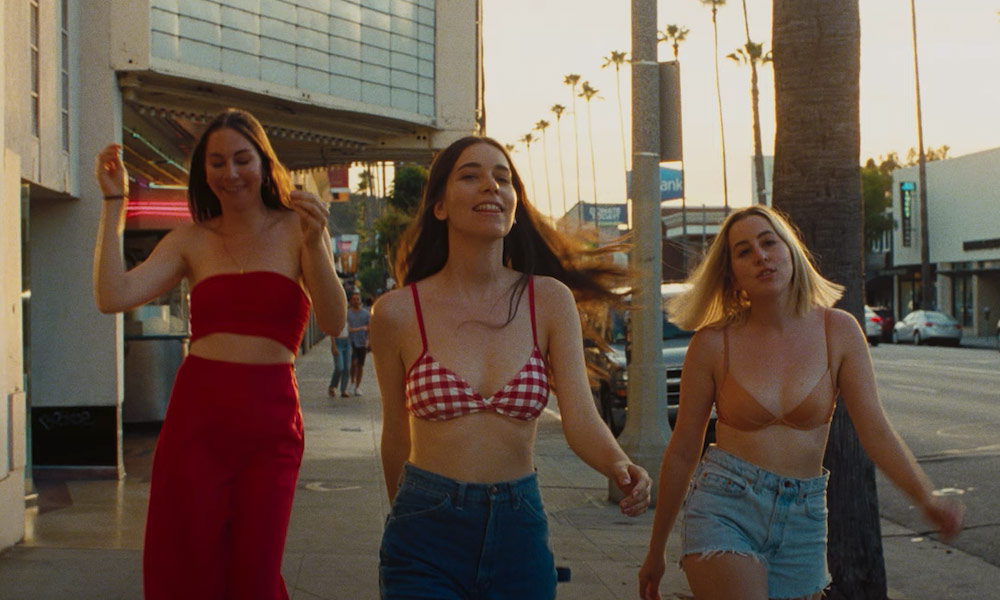 Following the release of their third studio album, Women in Music Pt. III, the sibling trio HAIM have released a selection of remixes of their hit single from the album, called Summer Girl Remixes Volume 1. The EP contains remixes from Lauren Auder, mmph, Amber Mark, Solomonophonic, and Jack and Henry, plus the version used in their music video for the song.
The original is noticeably spare, built primarily on drums, saxophone, and Danielle Haim's vocals, which leaves plenty of room for interpretation from the various contributors. Amber Mark gives it a fun, appropriately summery dance spin, while Lauren Auder takes it in a slightly more melancholic direction, keeping their deep, rich voices and original beat relatively intact.
HAIM - Summer Girl (Amber Mark Remix - Audio)
Meanwhile, Solomonophonic has two cuts: the "Slooey Gooey" version that slows-down and warps the track for a chill-pop version, while the "Bouncey House" remix is noticeably more upbeat and EDM-adjacent. Jack and Henry's mix is the poppiest of them all, filled with sharp tempo changes and pitch-corrections that evoke 100 gecs or Charli XCX.
HAIM's third album, Women in Music Pt. III garnered popular and critical acclaim upon its release in late June of this year. The New York Times named it their "Critic's Pick" in a feature of the band, and Pitchfork named it "Best New Music," writing that, "the third album from the trio is far and away their best," calling it "intimate, multidimensional, and wide-ranging."
While HAIM had originally been planning to tour their album in delis across the nation in an ode to their album cover, COVID-19 restrictions meant they could only do one deli performance on the date of its release in a socially-distanced, virtual show at Canter's Deli in Los Angeles.
However, the trio did announce UK tour dates for next year, including a six-date arena tour of the UK. Kicking off on June 15, the "One More HAIM Tour" includes two nights at Manchester's O2 Victoria Warehouse, a show at London's O2 Arena, and a performance at Glasgow's SSE Hydro – marking the trio's largest headlining gigs to-date in the UK.
Listen to The Summer Girl Remixes Volume 1 here.
The Summer Girl Remixes Volume 1 Tracklist:
01. "Summer Girl" (Lauren Auder & mmph Remix)
02. "Summer Girl" (Amber Mark Remix)
03. "Summer Girl" (Solomonophonic "Bouncey House" Remix)
04. "Summer Girl" (Jack and Henry's "Yellow Smiley" Remix)
05. "Summer Girl" (Solomonophonic "Slooey Gooey" Remix)
06. "Summer Girl" (Video Version)