Halsey's 'Without Me' Earns Certified Diamond Status
'Yesterday was just a littleeee out-of-body,' Halsey wrote in their Instagram post.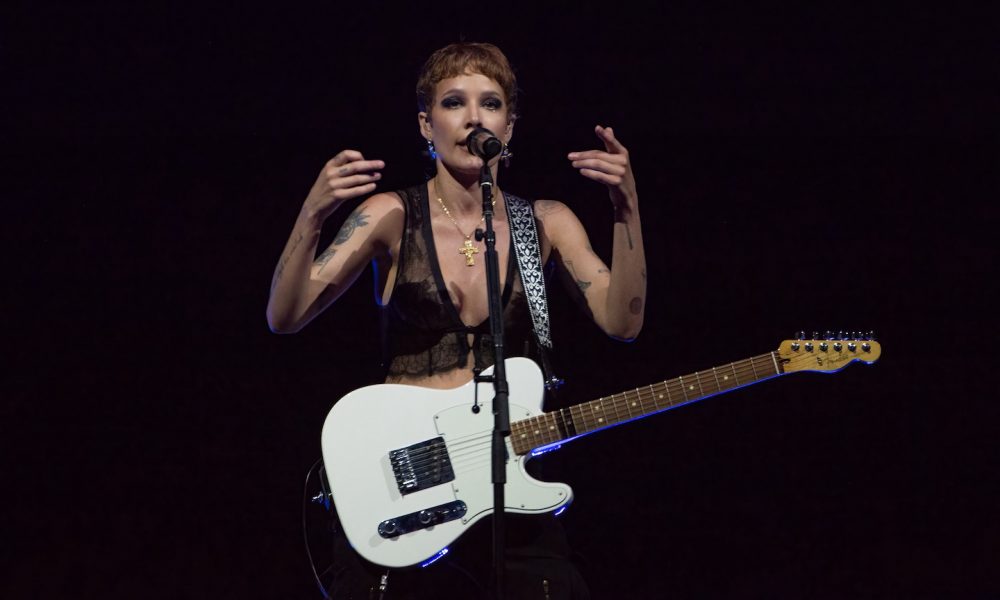 Halsey has earned their second Diamond Certified solo record with "Without Me." It's a big moment for the artist and the RIAA, who have now handed out a plaque for the 100th song to ever reach the coveted Diamond benchmark.
Halsey shared the news on Instagram, writing "Yesterday was just a littleeee out-of-body. 'Without Me' is my second diamond record, 'Closer' was my first, but my very first one solo!"
"There were a few other really special stats I learned as well including that I have 75x platinum certifications across my catalog," Halsey continued in their Instagram post. "This whole thing is so surreal. Huge thank you to @riaa_awards for coming out to present this incredible award… [and] all of the fans n friends for making this type of thing possible."
Back in December, Halsey lit up the stage at The Game Awards to announce the June 6, 2023 release date of Blizzard Entertainment's Diablo IV.
Their fiery performance of "Lilith" marked the beginning of co-creating content with Blizzard to support the lead-up to the launch of the highly anticipated title.
"As soon as Diablo IV was announced, I knew I wanted to be a part of the lead-up and launch. Lilith is such an influence on my own art and has informed so many characteristics of my alter-ego. My family has spent many hours together in Sanctuary over the years, so I am here as a fan and as a collaborator," said Halsey. "The Game Awards' performance for the launch date announcement is just the beginning of what Blizzard Entertainment and I have in store. A lot of exciting things coming for Halsey fans, Diablo fans and the crossover; waiting for Lilith's embrace."
"It's so exciting to collaborate with a talented artist who has loved Diablo for years, and we can't wait to continue working with Halsey to support the launch of Diablo IV," said Rod Fergusson, General Manager of Diablo at Blizzard Entertainment. "Together, Halsey and the Diablo team will bring the relentless battle between angels and demons to the world as they invite everyone to join us in the most brutal vision of Sanctuary to date."
Listen to the best of Halsey on Apple Music and Spotify.