Harold Budd, Ambient Pioneer And Composer Dies At 84
With a career spanning several decades, Budd was best known for his collaborations with Brian Eno and Cocteau Twins' Robin Guthrie.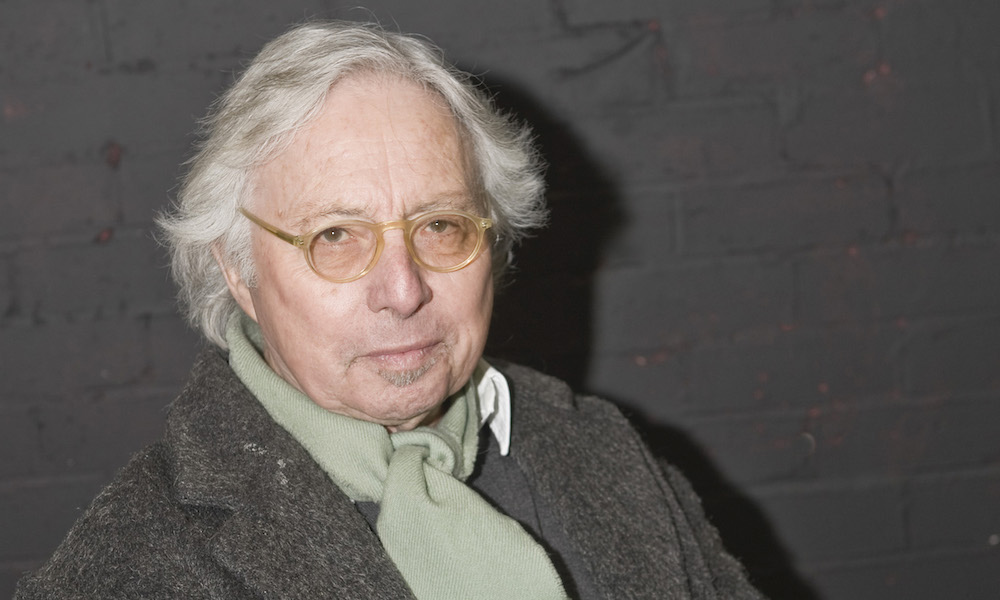 Revered ambient music pioneer and neo-classical composer Harold Budd has died at the age of 84. With a career spanning several decades, Budd was best known for his collaborations with Brian Eno and Cocteau Twins' Robin Guthrie.
His death was confirmed by Guthrie, who wrote on Facebook that he was "feeling empty, shattered lost, and unprepared for this".
"It is with great sadness that we learned of the passing of Harold Budd. Rest in peace, poet of the piano," the band shared on social media.
Steve Takaki, Budd's manager, also confirmed his passing, stating that the cause of death was complications due to the coronavirus, reports Rolling Stone.
He was born in 1936 in Victorville, California, outside of Los Angeles. As a teenager, he fell in love with the sound of bebop and went on to play drums for saxophonist Albert Ayler's band while serving in the army.
"I wanted to be the world's greatest jazz drummer, and I failed at that!" Budd told The Guardian in 2014.
He first started out as a composer, experimenting with the sounds of 60s minimalism before temporarily retiring from composing in 1970 and began teaching at the California Institute of the Arts.
"I was writing traditional music in the traditional way, scores that looked like they were real scores," he recalled in the same interview.  "I bought a book that had a painting that really rung my bell, by Mark Rothko. I thought to myself, 'The Rothko really turned me on, why don't I start writing music like that?'"
In 1972, while still teaching at Cal Arts, Budd began composing again. From 1972–1975, he created four individual works under the title, The Pavilion of Dreams, that blended jazz and the avant-garde. The first of this collection, "Madrigals of the Rose Angel" caught the attention of another like-minded artist, Brian Eno.
"A student of mine sent Gavin Bryars a piece of mine, 'Madrigals of the Rose Angel.' Gavin sent it immediately to Brian Eno and he called me up out of the clear blue sky." Budd told Red Bull Music Academy in a 2017 interview.
"One of the things he asked was, 'Is this the sort of music you always write?' I said, "Well, yes.' He said, 'I want to bring you to London to record.' I said, 'Well, OK.' That was it."
Budd soon found himself in London recording what would become his 1978 landmark debut album, The Pavilion of Dreams, with Eno serving as producer.
"It opened up another world for me that I didn't know existed," Budd told The Quietus in a 2014 interview.
"I knew about it from the fringes. Like looking through the window at something but not being a part of it. And suddenly I was a part of it. God, it was just marvelous. I owe him [Eno] everything. He changed my life in a way that was extraordinary."
The two artists would continue to work together, resulting in two collaborative releases, Ambient 2: The Plateaux of Mirror (1980) – the second installment of Eno's Ambient series – and The Pearl (1984), produced by Daniel Lanois.
Through his work with Eno and subsequent releases, Budd is credited with establishing the atmospheric "soft pedal" piano style. While he is often labeled as an ambient artist, Budd personally rejected the notions of labels and said he felt "kidnapped" into the category.
"That's not the way the world is," he told The Guardian. "I felt kidnapped. Well, that's not me, I just don't belong there."
Following his work with Eno, Budd continued to collaborate with other U.K. artists including John Foxx, XTC's Andy Partridge, David Sylvian, and the Cocteau Twins, resulting in the dreamy 1986 album, The Moon and the Melodies.
Budd and the Scottish outfit would become longtime collaborators, from their 2007 collaborative release, After The Night Falls, with Robin Guthrie and more recently on Another Flower, recorded back in 2013 and released this week.
While Budd first found critical acclaim overseas, he eventually returned to L.A. and found the music scene had evolved and a more receptive audience. He would continue to record and perform up until 2018, with over 20 albums – both solo and in partnerships – to his name.
Following a health scare back in 2005, Budd announced his retirement and a farewell gig at Brighton Dome, only to return 17 years later to perform at London's Union Chapel in 2018.
More recently, he made his television scoring debut on the HBO limited series, I Know This Much Is True, released this past June.
His music has influenced generations of musicians, from U2 on their Lost Horizons album to other ambient artists who paid tribute to him on the 2012 anthology album, Lost in the Humming Air.
This story is still developing.